ECE Academy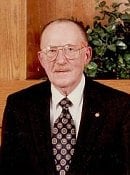 Walter Anderson '43
Mr. Anderson began his career in 1944 working on the Manhattan Project as a Process Engineer with Tennessee Eastman Corporation. In 1954 he returned to Michigan Tech rising to the rank of Professor, Assistant head of Electrical Engineering in 1970 and Acting Head in 1972 and 1979-80. In 1984, he was appointed to the position of . . .
Alumni News
---
Follow Us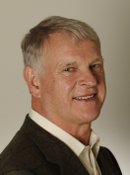 Dave House
'65
Dave House began his career in 1965 as a computer designer at Raytheon Computer and Communications Division. In 1968 he joined Honeywell Computer Control Division and in 1972 became director of computer development at Microdata. In 1974, House joined Intel Corp., and in 1978 became general manager of the company's Microcomputer Components Division. . . .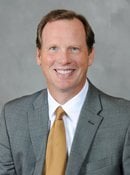 James Parm
'81
A native of Jenison, Michigan, James Parm earned a BS in Electrical Engineering in 1981 and his MBA from Tulane University's A. B. Freeman School of Business. Today, Jim is president and CEO of Stratos Global, a post he has held since 2003. During this time, Parm led the transformation of Stratos from a regionally focused North American company to the global leader . . .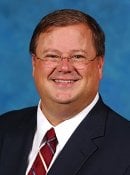 Robert Rajewski
'81, '81
Robert Rajewski graduated from Michigan Tech in 1981 with a B.S. in Electrical Engineering and a B.S. in Computer Science. After graduation, Bob was commissioned into the U.S. Air Force and assigned to NASA Ames Research Center, Mountain View, California. His responsibilities included development of computer control and data acquisition systems. In 1984, Bob founded . . .
Alumni Links
Take pride as a member of the Michigan Tech alumni family with over 70,000 members living and working in more than 100 nations around the world!
The Alumni reunion is a wonderful time to reunite with classmates and reminisce about your time at Michigan Tech.
Take advantage of continuing education and career planning and assistance, or even get help finding a job.
Being an alumnus of Michigan Tech has advantages other than a world-class education.
Chances are we are one of your favorite networks. Let's share.
Stay current with department news and research.
What You Can Do
Your experience and knowledge is incalculable. Share it with a student or recent graduate.
Update your Information: where has your education led you?
Volunteering is a great way to give back to your alma mater while helping future and current young alumni.
Enjoy alumni events in your local area.
Be a part of MyMichiganTech and discover your network. Find old friends in the directory, plan an alumni event, review classifieds, and get the latest alumni news.
We appreciate your gift no matter the size.