ECE Academy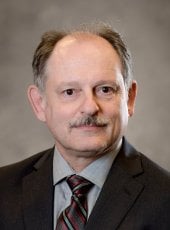 Charles Rogers '78
Charles W. Rogers grew up on his family's farm near Lowell, Michigan. Graduating from Lowell High School in 1974, he went on to earn the Bachelor of Science degree in Electrical Engineering from Michigan Tech in 1978, where he especially enjoyed playing tenor sax in Tech's Jazz, Pep and Concert Bands. Charles began his career at Consumers . . .
Alumni News
---
Follow Us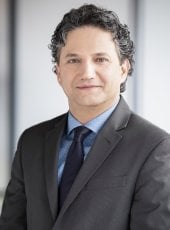 Arjang Roshan-Rouz
'92
Arjang Roshan-Rouz received the degree Bachelor of Science in Electrical Engineering from Michigan Tech in 1992. Early in his career he worked for both Bosch North America and the Ford Motor Company. He holds an Executive MBA degree from the Broad School of Business at Michigan State University, and he is also a graduate of the Executive Program at the University of Michigan . . .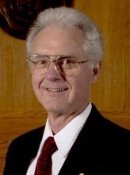 Jon Soper
'57
Upon receiving his Baccalaureate degree in Electrical Engineering at Michigan Tech in 1957, Jon took a position as an instructor of electrical engineering until completing his Masters Degree in 1960. He was then promoted to Assistant Professor, and taught for two more years before joining Raytheon Mfg. Co. as a computer design engineer. He enrolled . . .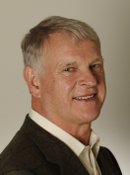 Dave House
'65
Dave House began his career in 1965 as a computer designer at Raytheon Computer and Communications Division. In 1968 he joined Honeywell Computer Control Division and in 1972 became director of computer development at Microdata. In 1974, House joined Intel Corp., and in 1978 became general manager of the company's Microcomputer Components Division. . . .
Alumni Links
Take pride as a member of the Michigan Tech alumni family with over 70,000 members living and working in more than 100 nations around the world!
The Alumni reunion is a wonderful time to reunite with classmates and reminisce about your time at Michigan Tech.
Take advantage of continuing education and career planning and assistance, or even get help finding a job.
Being an alumnus of Michigan Tech has advantages other than a world-class education.
Chances are we are one of your favorite networks. Let's share.
Stay current with department news and research.
What You Can Do
Your experience and knowledge is incalculable. Share it with a student or recent graduate.
Update your Information: where has your education led you?
Volunteering is a great way to give back to your alma mater while helping future and current young alumni.
Enjoy alumni events in your local area.
Be a part of MyMichiganTech and discover your network. Find old friends in the directory, plan an alumni event, review classifieds, and get the latest alumni news.
We appreciate your gift no matter the size.