Accessing Canvas Training Portals
1
Go to the Canvas page > Login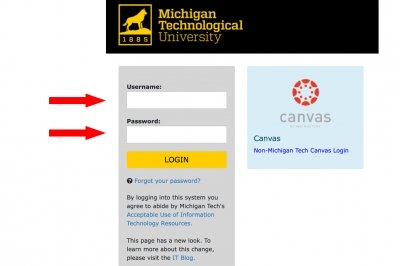 Go to the Canvas page.
Sign in with your Michigan Tech ID and password (do not include @mtu.edu): Login Here
2
Select Help > Training Services Portal menu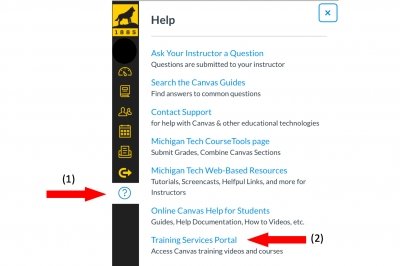 (1) Select Help on the left-hand navigation menu.
(2) And then select Training Services Portal.
Training Portal is requesting access to your account: Please select Authorize.
3
Canvas Training Portal Tutorial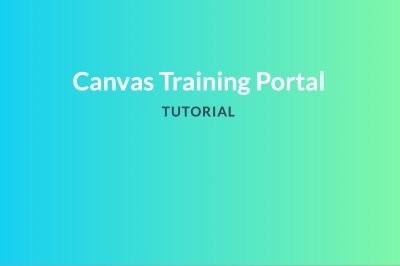 After this Tutorial, you will be able to:
View available trainings.

Understand the difference between Live Trainings, Programs, and Courses.

Register for trainings.

Find additional help and resources.
4
Available Canvas Training Portals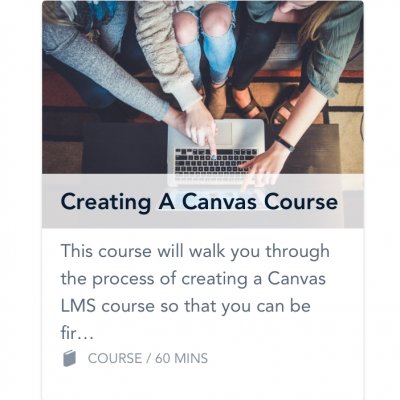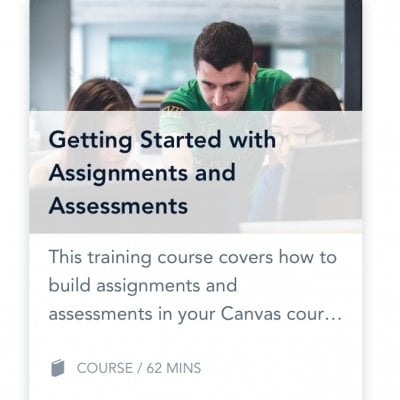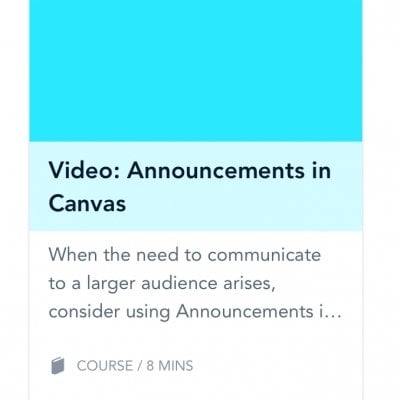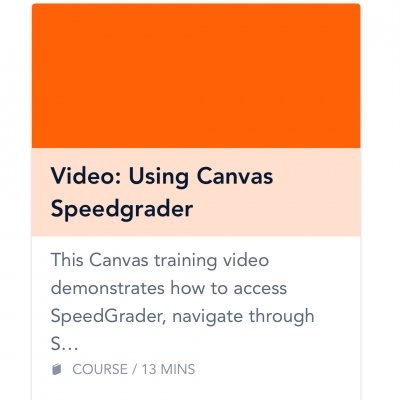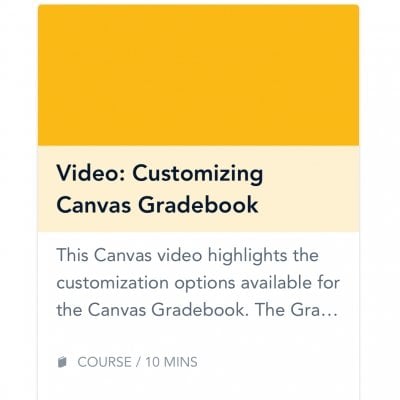 You can access the Learning Library page.
Listing of all trainings available for registration (Includes programs, live trainings, and courses).
Here are examples of the available trainings:

Creating a Canvas Course
Getting Started with Assignments and Assessments
Announcements in Canvas
Using Canvas Speedgrader
Customizing the Canvas Gradebook