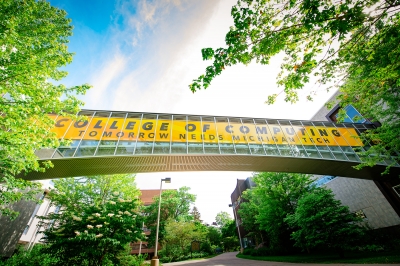 The College of Computing Learning Center (CCLC), in Rekhi Hall, is staffed by upper-level undergraduate students and supported by Michigan Tech's College of Computing. The CCLC is now on-campus and in person!
The friendly CCLC coaches are available according to the schedule below. Just stop in to get the help you need for success in your computing courses. Appointments are available but not necessary.
You are free to contact coaches for help with homework, broad topics, programming tips, and more. But keep in mind, the CCLC coaches are here to help you learn, not to complete your work for you.
---
CCLC Schedule, Fall 2021
SUNDAY
MONDAY
TUESDAY
WEDNESDAY
THURSDAY
FRIDAY
9-10 am*

CS1122 Office Hours: Pooja Mothukuri

CS1122 Office Hours: Pooja Mothukuri

CS1122 Office Hours: Pooja Mothukuri

11-12* pm

CS2321 Office Hours: Jacob Leczycki

CS1131 Office Hours: Meara Pellar-Kosbar

CS1131 Office Hours: Meara Pellar-Kosbar

2-5 pm

Abby Myers

Patrick Philbin

Xiaojie Chen
Tayler Wilczynski

Mstt Schwennesen
William Holland

Roman Formicola
Xiaojie Chen

Tayler Wilczynski
William Holland

Joseph Teahen
Roman Formicola

7-10 pm

Thomas Quillan
Jospeh Teahen

Jacob Leczycki
Isaac Elenbaas

Thomas Quillan

Ina Klasner
Benjamin Collicott
Nathan Wolf

Abby Myers
John Overbeek

Josh Overbeek
Patrick Philbin
Ina Klasner

Benjamin Collicott
Isaac Elenbaas
*Learning Center is open only to students in the specified courses.
Connect with the CCLC
Appointments
Appointments are 30-minutes. Include a description and check CCLC Coaches page to verify that coach has taken the course for which you need help. Not all coaches can help with every class! NOTE: A student should schedule at most one appointment per day.
More CCLC Resources
CCLC Discord
The CCLC Discord is a place where students can ask questions of CCLC coaches. Please note the rules and instructions on the welcome page.
The Infinite Loop
Explore, Learn, Code, Repeat. Resources from the CCLC coaches for fun and learning.