Pre-Health Professions Advising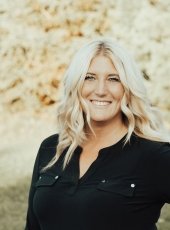 Director, Pre-Health Programs
Pre-Health Advisor
Affiliated Faculty
Biological Sciences & Kinesiology and Integrative Physiology
At Michigan Tech, in addition to working with your Academic Advisor, you will have the opportunity to work under the guidance of the health professions coordinator who is here to assist you with:
choosing the professional health career that is right for you;
navigating the application process and developing a timeline that works best for you;
understanding all of the requirements for the pre-health professional schools of your choice;
selecting courses that will help you meet program prerequisites;
obtaining shadowing and volunteering experiences in the area;
preparing for other requirements such as entrance exams and well-written personal statements;
answering any questions you might have about applying to pre-health professional schools!
Watch Medical Careers video
Medical Careers
Watch Hear from Students video
Hear from Students
Resources
Application Services
Career Links
Graduate School Exams
MSU Early Assurance
Michigan State University College of Human Medicine and Michigan Technological University have entered into an agreement that provides a link between premedical students at Michigan Tech and MSU's medical school.
[ Learn more about MSU's Early Assurance Program ]
Job Shadowing at Portage
Check with your advisor or the pre-health coordinator for the forms and requirements that must be met before applying to the job shadowing program at UP Health System Portage.
Medical School Admissions Requirements