Amy M. Marcarelli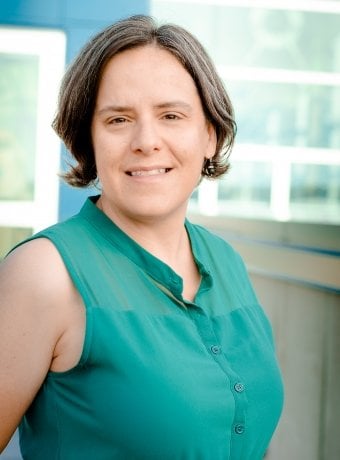 Contact

Professor, Biological Sciences
Director, Ecosystem Science Center
Director, Aquatic Analysis (AQUA) Shared Facility
PhD, Utah State University
BA, Colgate University
Biography
I am an ecosystem ecologist with interests in energy and biogeochemical cycles in freshwaters. My research program blends basic and applied research, and integrates across aquatic habitats including stream, river, wetland, lake littoral zones and the nearshore regions of the Great Lakes. My past and future research trajectory is governed by an interest in understanding the role of small, poorly quantified fluxes or perturbations on ecosystem processes, and in linking those ecosystem processes to the underlying structure of microbial, algal, macrophyte and animal communities.
One benefit of an academic career is the synergy between an active research program and undergraduate and graduate education. I currently teach undergrad and graduate courses in Ecology and Limnology, as well a professional development seminar for graduate students called The Scientific Profession where we cover topics related to grant writing, publishing, jobs, work-life balance, ethics, and gender issues, among many others.
Links of Interest
Research Interests
Limnology
Ecosystem Ecology of Streams and Rivers
Biogeochemistry
Collins SF, Baxter CV, Marcarelli AM, Felicetti L, Florin S, Wipfli MS, Servheen G. 2020. Reverberating effects of resource exchanges in stream-riparian food webs. Oecologia 192:179-189. https://doi.org/10.1007/s00442-019-04574-y
Marcarelli AM, Baxter CV, Benjamin JR, Miyake Y, Murakami M, Fausch KD, Nakano S. 2020. Magnitude and direction of stream-forest community interactions change with time scale. Ecology 101:e03064. https://doi.org/10.1002/ecy.3064
Van Goethem RR, Huckins CJ, Marcarelli AM. 2020. Effects of invasive watermilfoil on primary production in littoral zones of north-temperate lakes. Diversity 12:82. https://doi.org/10.3390/d12020082
Brooks CN, Grimm AG, Marcarelli AM, Dobson RJ. 2019. Multiscale collection and analysis of submerged aquatic vegetation spectral profiles for Eurasian watermilfoil detection. Journal of Applied Remote Sensing 13:037501. https://doi.org/10.1117/1.JRS.13.037501
Coble AA, Marcarelli AM, Kane ES. 2019. Year-round measurements reveal seasonal drivers of nutrient uptake in a snowmelt-driven headwater stream. Freshwater Science 38:156-169. https://doi.org/10.1086/701733
Marcarelli AM, Coble AA, Meingast KM, Kane ES, Brooks CN, Buffam I, Green SA, Huckins CJ, Toczydlowski D, Stottlemyer R. 2019. Of small streams and Great Lakes: Integrating tributaries to understand the ecology and biogeochemistry of Lake Superior. Journal of the American Water Resources Association 55:442-458. https://doi.org/10.1111/1752-1688.12695
Ortiz JE, Marcarelli AM, Juneau KJ, Huckins CJ. 2019. Invasive Myriophyllum spicatum and nutrients interact to influence algal assemblages. Aquatic Botany 156:1-9. https://doi.org/10.1016/j.aquabot.2019.03.003 (Great Lakes Research Center Contribution no. 52).
Eberhard EK, Marcarelli AM, Baxter CV. 2018. Co-occurrence of in-stream nitrogen fixation and denitrification across a nitrogen gradient in a western U.S. watershed. Biogeochemistry 139:179-195. https://doi.org/10.1007/s10533-018-0461-y (Great Lakes Research Center Contribution no. 48).