Robert A. Larson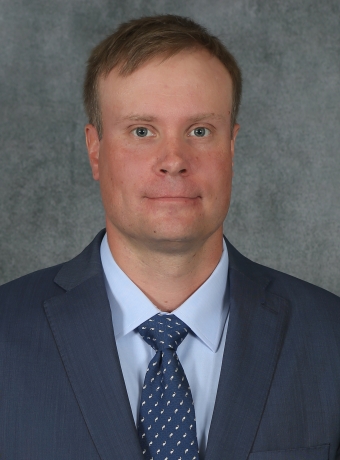 Assistant Professor, Biological Sciences
PhD, Biological Sciences, Michigan Technological University
MS, Biological Sciences, Michigan Technological University
BS, Business Administration Michigan Technological University
BS, Clinical Laboratory Science, Northern Michigan University
Biography
Robert earned his Master's and PhD in the Department of Biological Sciences at Michigan
Technological University studying neural-cardiovascular physiology. He completed his Post-
Doctoral fellowship in neurocardiology at The University of Iowa Carver College of Medicine
where he studied cardiac sensory and sympathetic nerves in hypertrophic cardiomyopathy and hypertension. Prior to graduate school, Robert worked in the diagnostic laboratory at Aspirus Keweenaw Hospital serving as both a Generalist and Hematology and Coagulation Supervisor.
Neural Control of the Heart
Autonomic Function in Health and Disease
Introduction to Medical Laboratory Science
Hematology and Hemostasis
Clinical Chemistry
Medical Bacteriology