Robert Keen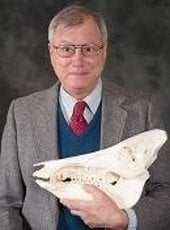 Contact
Adjunct Professor, Biological Sciences
Professor Emeritus
PhD, Michigan State University, 1970
Research Description
Dr. Keen's laboratory studies animal plankton in Lake Superior and other surrounding inland lakes. His research focuses on the larger term changes (over decades) of the plankton. More specifically, on their food chain, they are near the bottom, thus, they very significantly affect the "life" of a lake. Dr. Keen's laboratory also develops techniques that help to determine the level of toxicity of both organic and inorganic compounds on plankton.
Research Interests
Limnology
Biostatistics
Computer Simulation
Invertebrate Zoology
Link, J. S., J. H. Slegeby, and R. E. Keen. 2004. Changes in the Lake Superior Crustacean Zooplankton Community. Journal of Great Lakes Research 30(Supplement 1):327-339.
Keen, R. E., and J. D. Spain. 1992. Computer Simulation in Biology: A BASIC Introduction. Wiley-Liss, New York. 498 pp. ISBN 0-471- 50971-X
Link, J.S., and R. E. Keen. 1999. A model of salmonid planktivore: field test of a mechanistic approach to size-selection. Ecological Modeling 117:269-283.
Link, J., and R. Keen. 1995. Prey of deep-water Hydra in Lake Superior. Journal of Great Lakes Research 21(3):319-323.