News & Announcements
Student Organization Spotlight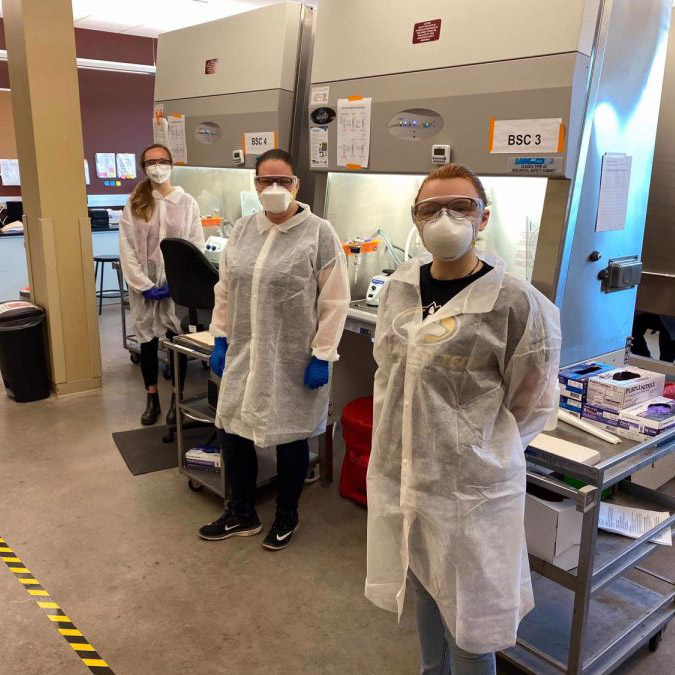 Society of Medical Laboratory Scientists
Society of Medical Laboratory Scientists- a professional organization, geared towards professional development, networking, and skill building. Here you can see three members working their shift in the COVID lab on campus. While the organization is geared toward Medical Laboratory Science majors, all who enjoy forensic science or any are in a related field are welcome! PR Chair Kailee Kovach says, "We are unique in what activities we get together for - most of the time, it's not a movie night or a social, but a big discussion about a medical case study. For me personally, that's what made me realize I had found my people - there's not a whole lot of clubs where people get together, have some pizza, and talk about a case study!" The Executive Board of the Society of Medical Laboratory Scientists especially would like to highlight just how proud of their members' involvement in the COVID lab they are. Kailee says, "I think that says a lot about the kind of students we are, and the kind of healthcare professionals we hope to be. Even though we are "behind the scenes'' we always try to be on the frontline." We agree! Head over to their facebook page for more information on joining the event and remember to check out Involvement Link for more information on meetings.
---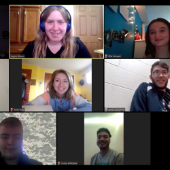 Inter-Residence Housing Council (IRHC)
The Inter-Residence Housing Council brings together students from all of the residence halls across campus into a community. Here you can see the IRHC executive board meeting via Zoom. IRHC strives to give students a voice and leadership positions in the residence halls so that they feel engaged, heard, and at home. In an effort to ensure residence hall representation, IRHC sends members out to collaborate with other student organizations in order to innovate and improve on campus living and activities. IRHC works to encourage scholastic achievement and a positive college experience through the establishment of awards and educational programs at local, regional, and national levels.
---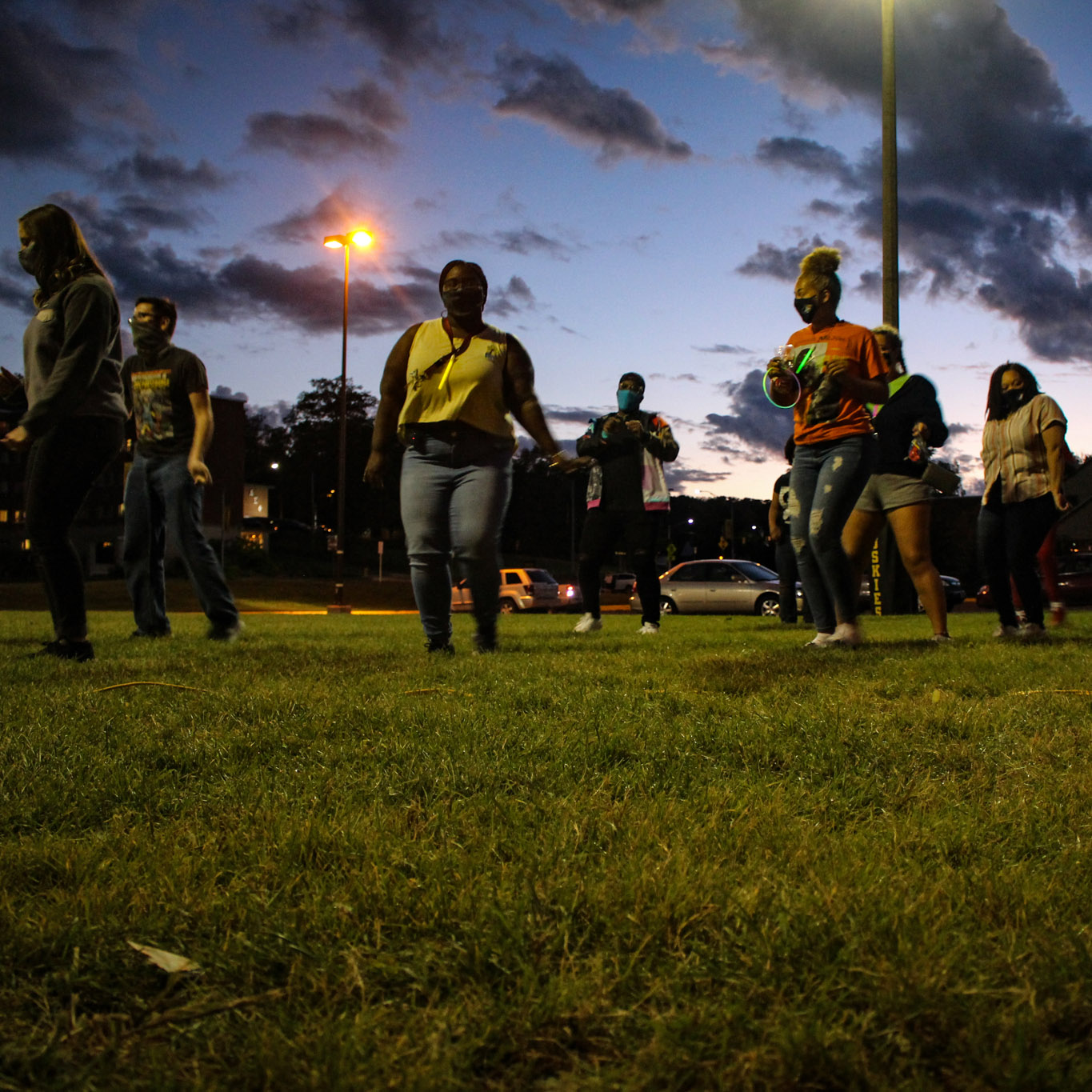 Black Student Association (BSA)
Black Student Association was created to promote unity, diversity, inclusion, cultural and social awareness; opening an avenue for understanding across all identities on campus. Here you can see members participating in the organization's first event this year, the Blackout. The organization has 16 active members and meets every first Sunday. Follow them on Instagram and Facebook and check out their Involvement Link for more information!
---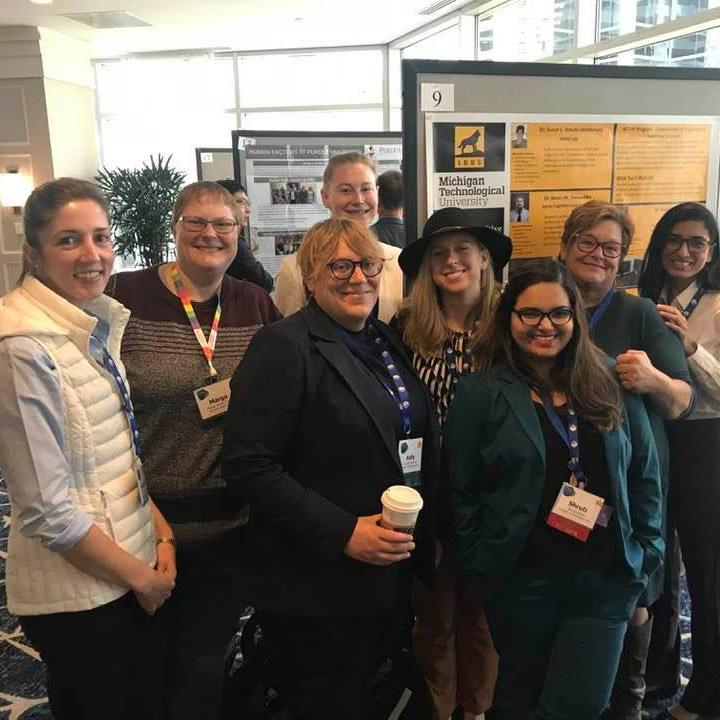 Human Factors & Ergonomics Society (HFES)
Human Factors and Ergonomics Society at Michigan Tech, shown here at the International HFES Conference in Seattle, is an interdisciplinary organization that focuses on the meeting between engineering and psychology. Human Factors and Ergonomics is the study of the knowledge of human abilities and limitations to design systems, organizations, jobs, machines, tools, and consumer products for safe, efficient, and comfortable human use. The group meets every Friday at 1pm on Zoom and currently has 25 active members. Follow the organization on facebook by searching MTU.HFES
---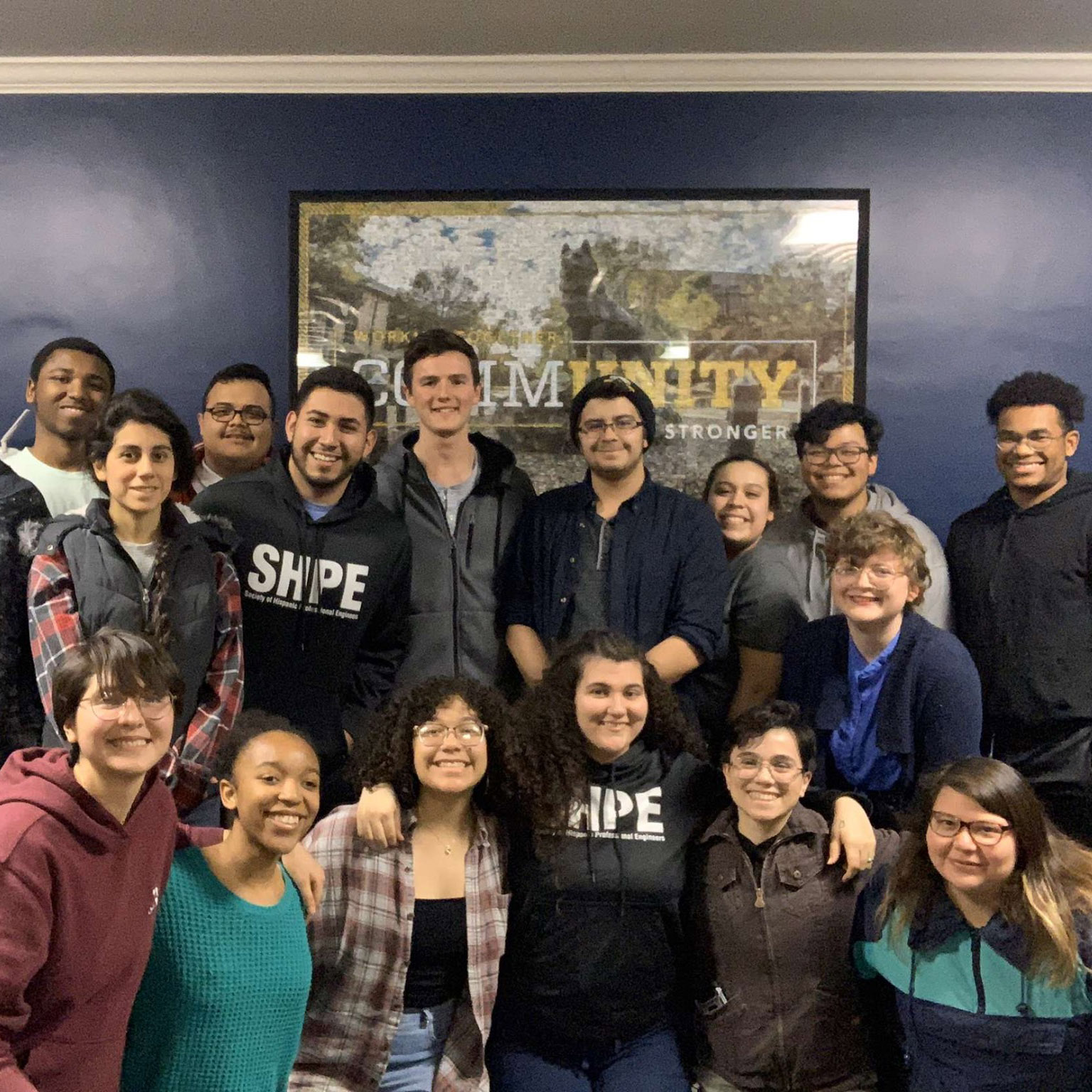 Society of Hispanic Professional Engineers (SHPE)
SHPE empowers the Latinx community here at Michigan Tech to explore STEM. In addition to attending national conferences, creating professional development events with career services, and meeting bi-weekly, SHPE members also do community service, host cultural events, and work to increase access and awareness of STEM in Latinx communities.
---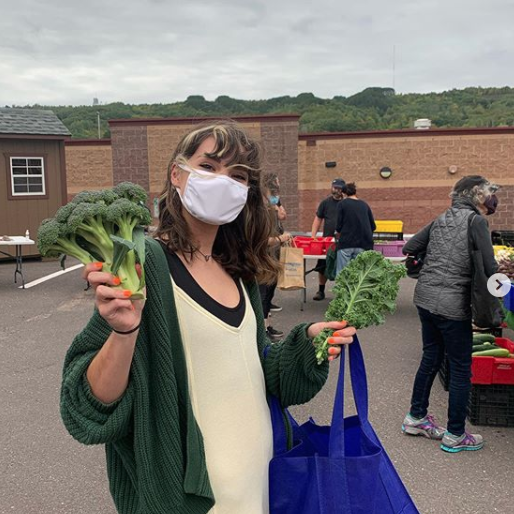 Students for Sustainability
Students for Sustainability (SFS) is among Michigan Tech's most recently approved RSO's. Pictured here is an SFS member shopping for locally grown produce at the farmer's market. The 30+ members work to make a positive impact by advocating for sustainable practices to become integrated into Michigan Tech's culture. SFS has several sub-groups focused on: recycling, composting, caring for the plant wall in the library, sustainable clothing, and more. The organization also works to educate students about sustainability and to develop and implement initiatives focused on sustainability university-wide.
---

SAE Aero Design
Have you ever looked to the skies and wondered what's up there? Have you ever wanted to take humanity off the ground? Do you dream of small remotely controlled planes? We provide the opportunity to explore these interests. Imagination can only take you so far, and we can fly you the rest of the way. All skill levels welcome to join and meetings are Monday and Wednesday at 6pm in MEEM 403. Follow @mtuaerodesign to learn more!
---

The Lode
The Lode has been Michigan Tech's student newspaper since 1921! Dedicated to providing news for Michigan Tech students, faculty and staff, as well as the surrounding community, for almost 100 years, The Lode publishes each week. According to the Pulse Editor,Madison, the photo shows their "fearless leader Cat (Editor-in-Chief) with some of her minions aka, writers,photographers and editors" (and Lode mascot Beau). Want to write, copyedit or take photos? The Lode is always looking to add to their staff of 30! Follow The Lode by searching MTULode on social media platforms. Want to read The Lode? Visit mtulode.com
---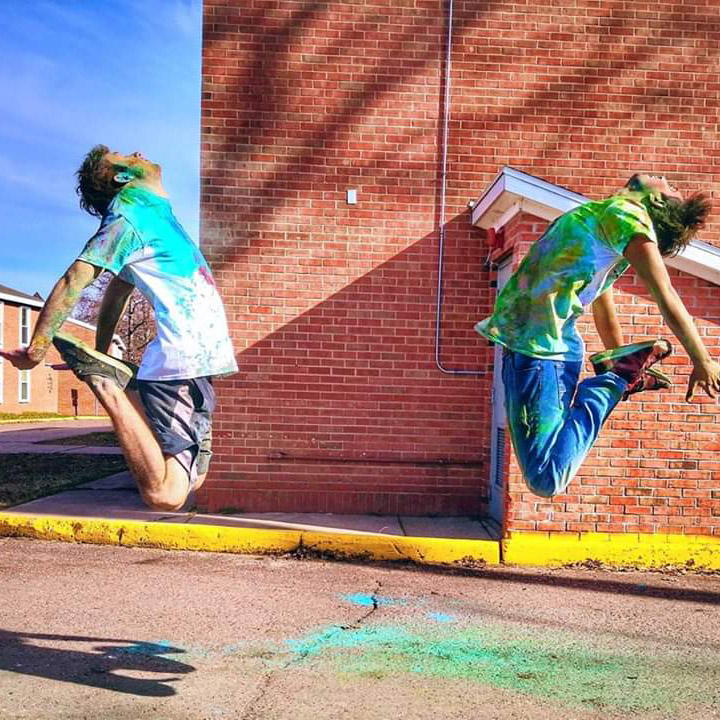 Indian Student's Association (ISA)
The Indian Students Association is the largest student organization on campus. With 350 active members, ISA organizes two large-scale campus events during the academic year: Diwali and Holi. Members are also involved in the Tech Traditions such as K-Day, Winter Carnival, and Parade of nations. In addition, ISA members organize many small-scale events such as celebrating Indian Independence Day, live screenings, summer picnics, and more!
---

Outdoor Venture Crew
Here you can see members on a previous hike at Estivant Pines. In the words of President Sarah S., "We love the outdoors! We go hiking and camping, we've got all our own gear so we don't have to worry about rentals, and this semester we have a socially distanced scavenger hunt to get people exploring the Keweenaw!" Email sestadle@mtu.edu for more info.
---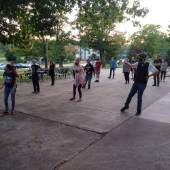 Swing Club
Swing Club- the only social dancing organization on campus! With 20 active members Swing Club meets Wednesdays and Sundays 7pm-8pm in the DHH Ballroom and all are welcome. Follow Swing Club on social media and request to join their involvement link for more info!
---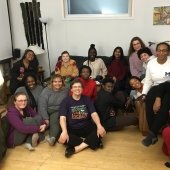 Society of Intellectual Sisters (SIS)
With 13 active members, the group meets every Sunday at PM. Over the weekend, they hosted their 16th annual Bra Show to raise money for the National Breast Cancer Foundation. The event was virtual and raised $1157!! Make sure you check out this group on Involvement Link or Instagram @sismtu The SISters are shown here at their annual karaoke night with their advisors, alumni, and friends (Feb 2020).
---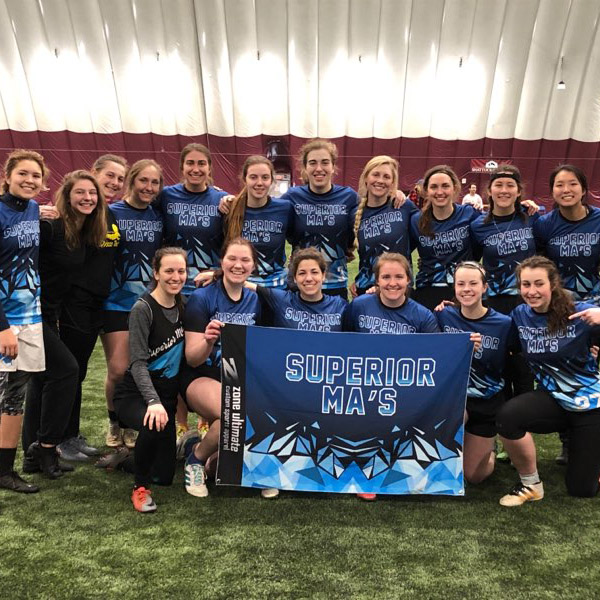 Women's Ultimate Frisbee Club (Superior Ma's)
With 22 active members, the team practices Tuesday and Thursday 10pm-11:55pm. The team is shown here attending the Forever Winter Tournament (February 2020) in Faribault, MN where they played 4 games in 7 hours! The team is open to everyone who wants to learn how to throw, run drills, condition and scrimmage. According to team member Autumn, "This is a great group where you will make meaningful friendships, learn the sport of ultimate, and compete as a team. No previous experience required, just bring a strong work ethic and willingness to learn. Please reach out and help us reach our goals! We love new players!" Find the team on Involvement Link or find them on Twitter @mtusupma
---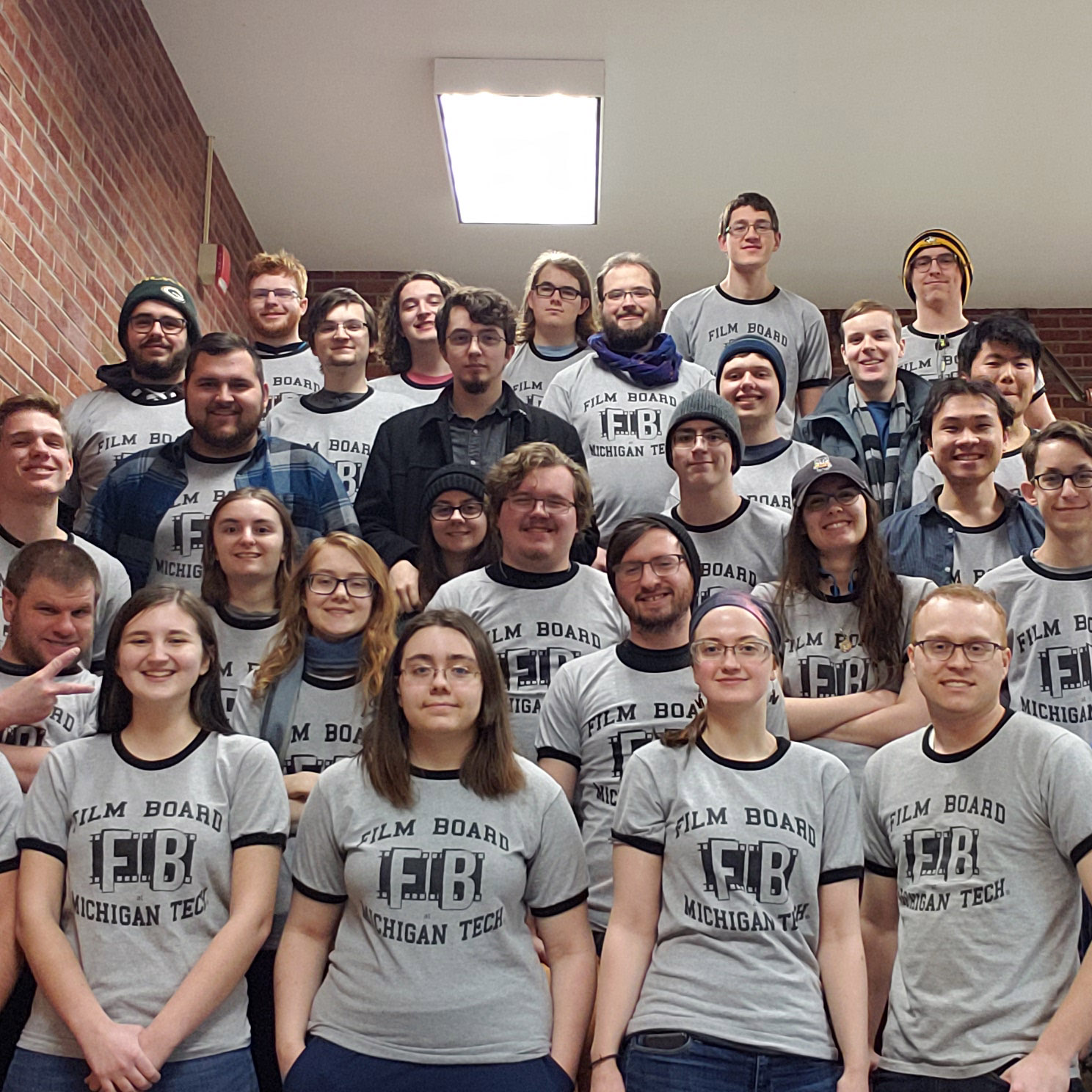 Film Board
Film Board provides theater quality movie experiences right here at Michigan Tech. During the academic year, Film Board screens one movie each weekend in addition to collaborating with other student organizations and University departments to show special films year round. Film Board's 30 active members get together once a week, on Tuesdays at 6pm, to plan future movies and socialize. If you want to know more please visit: filmboard.mtu.edu, @film_board on instagram, @filmboard on twitter or find Film Board on Facebook!
---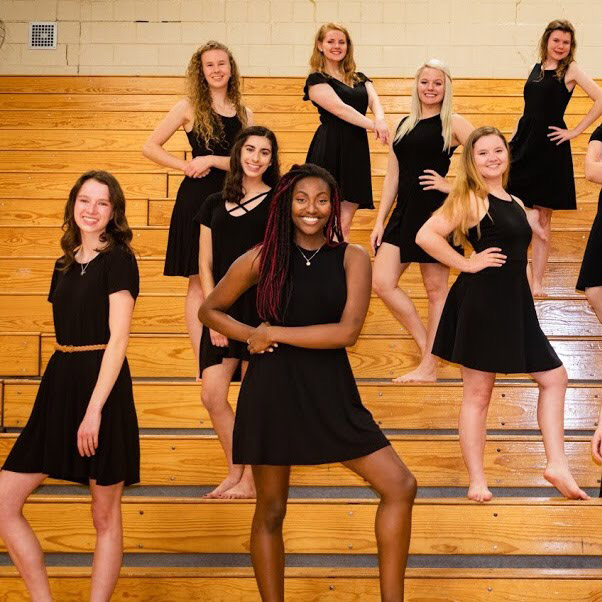 Dance Team
The Dance Team is open to anyone with any level of dance experience, and anyone who wants to learn to dance. The team works to help foster school spirit at a variety of events on campus such as sporting events, Parade of Nations, K-Day, Spring Fling, and many community Keweenaw community events. The Dance Team has 18 active members who practice twice a week during the academic year. For more information check out Michigan Tech Dance Team on Facebook
---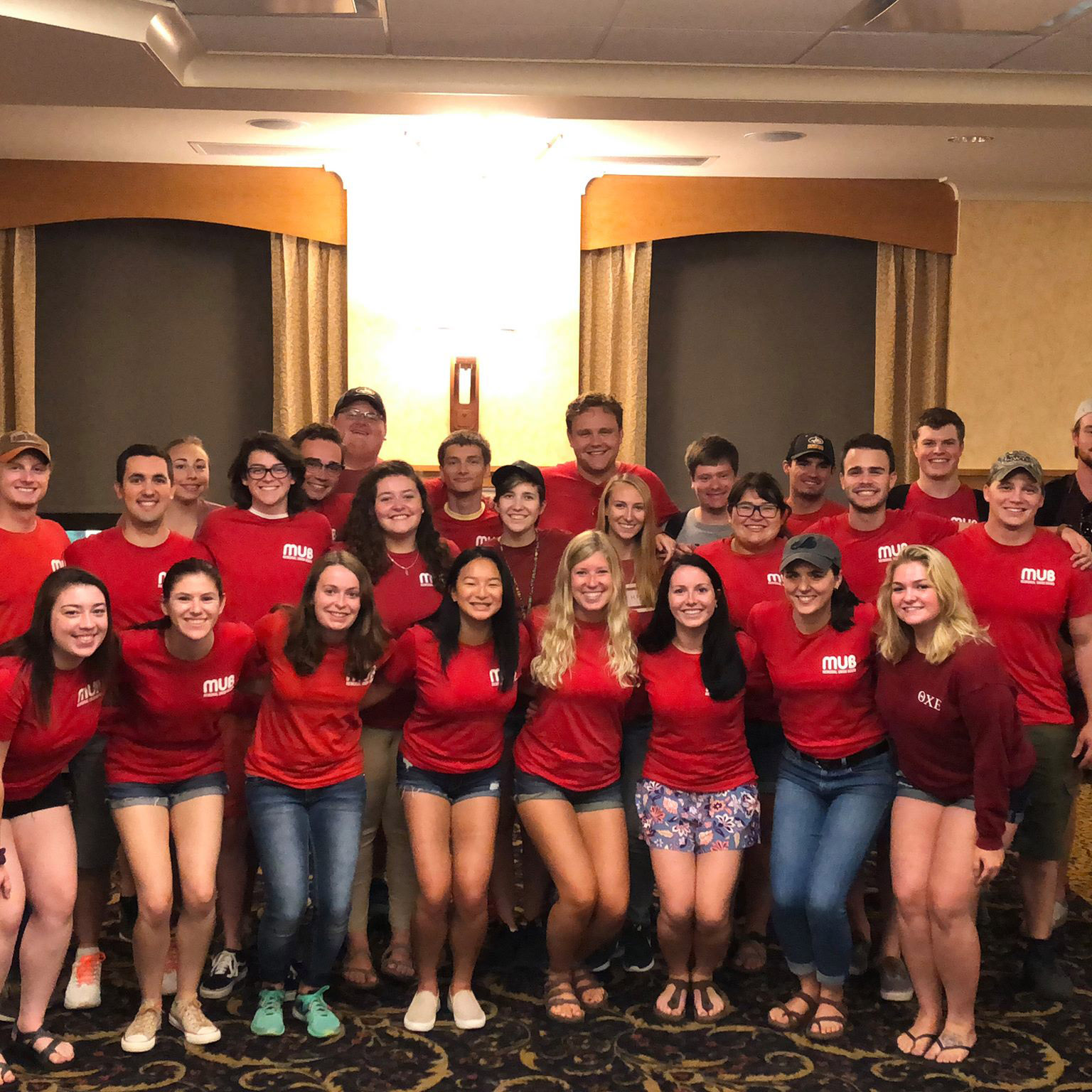 MUB Board
MUB Board takes fun seriously! Whether it is putting on cool events for the student body and community like Spring Fling, study breaks, Stuff-a-Husky, and laser tag or if it's bonding as an org in our meetings and playing a campuswide game of MUB Board assassin. MUB Board is devoted to providing social, cultural, recreational, and entertaining activities while allowing you to get involved on campus and meet new people in the process. With 38 active members and several diverse committees there is a place for everyone! Interested in attending an event? See MUB Board's social media about their two upcoming events,
---