This year's Spring Fling is sure to be "out of this world!"
Be sure to join us!
April 15, 2022 from 12:00 to 4:00 p.m.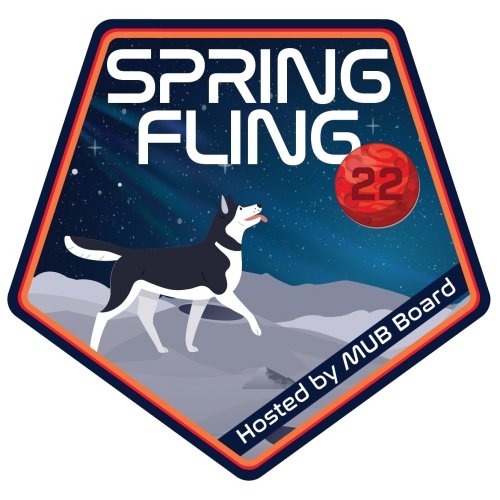 Spring Fling is always the Friday of Week 13 of the Spring Semester. Students end the academic year and welcome warmer weather by engaging in various fun activities. Many student organizations participate in this event providing food and entertainment for a campus community eager to relax and have fun before the serious business of final exams begins. It is also a time for organizations to recruit new members and let the campus know why they exist!
We can't wait to see you all as we celebrate spring!
Please email mubboard@mtu.edu with any questions. Sponsored by: Memorial Union Board