Late Night Programming is an initiative implemented by Student Leadership and Involvement with the help and support of many student organizations and student leaders. Entertainment is funded by the Student Activity Fee with additional support from co-sponsorships.
The mission of late night programming is to make an alcohol-free environment available to students through quality late night entertainment during prime social times. All performers will perform on Friday or Saturday Nights in the MUB Ballroom unless otherwise noted. Some performances may include adult material and content that might not be appropriate for all viewers.
Make sure you save these dates in your calendar!
Fall 2023 Line Up!
Move-In Comedian: Jessi Campbell
Saturday, August 19 at 9:30PM - Rozsa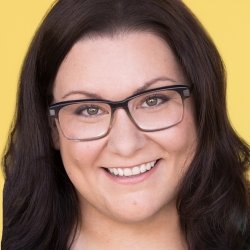 Jessi Campbell is a high energy, likable comedian that brings her relatable stories to the stage. She takes mundane events in her life and turns them into hilarious bits. Traditional stand-up comedy with no bells and whistles needed, Jessi makes crowds laugh with one microphone and a spotlight. She was the Campus Activities Magazine Female Performer of the Year, and has performed at over 1,000 college nationwide. She has performed all over the world and has two Dry Bar Comedy specials.
A Night of Comedy
Saturday, August 26 at 10pm - Rozsa
Join Student Leadership and Involvement's Late Night Program for a night of laughs before heading into Welcome Week! Four outstanding comedians in a 15 minute rotation will create laughs and fun to pump you up for the first week of a busy semester!
Check out the four comedians and their bios:
Scott Sviland--
Originally from the Upper Peninsula, Scott is a comedian based out of Detroit, MI. Performing on stages all over the Midwest and Ontario, Scott has opened for the likes of DJ Sandhu, and is a regular at comedy clubs like One Nite Stans Comedy Club and the Independent Comedy Club. Producer of 313 Comedy and a featured performer at the Windsor Comedy Festival, Scott is sure to bring the laughs with his upbeat and fast comedic style.
Madison Thomas--
Stand-up comic, comedic writer, actor and New Orleans native, Madison Thomas has made a splash in the Detroit comedy community as a Detroit Women of Comedy Festival and Don't Tell Comedy - Detroit/Grand Rapids alum.
Jack Reeves--
Jack Reeves is an up-and-comer in the Michigan comedy scene, known for his quick jokes and clever wordplay. For the last four years, Jack has been honing his craft at shows and comedy clubs across Michigan and beyond, sharing the stage with touring acts such as Josh Sneed, Dan Soder, and Jackie Kashian. If you like dry observational humor and good fun, come check out Jack Reeves!
Emma Stevenson--
Emma Stevenson is a stand up comic from metro Detroit. She's performed at various comedy clubs and entertainment venues all over the state, hosting for national headliners such as Greg Morton and Bobcat Goldthwait. Her comedic style contains a mix of witty observations and niche pop culture references that will either make you laugh or roll your eyes.
Charlie Berens
Friday, November 10 at 7:30pm and 10pm - Rozsa Ticket information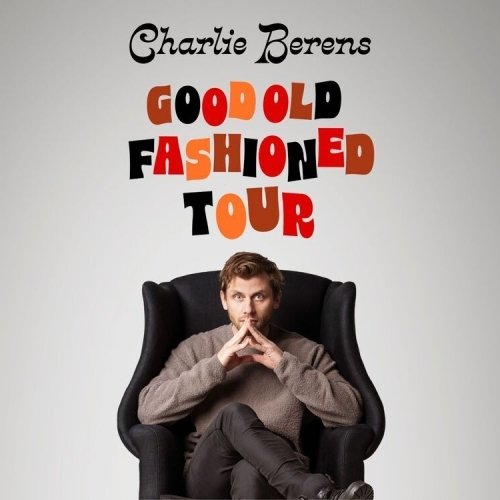 Support from Late Night Programming for the 10:00PM show
CONTENT GUIDANCE - This event includes mature themes
Charlie Berens is a comedian, New York Times Bestselling Author, Emmy-winning journalist, musician and creator of the Manitowoc Minute. The Wisconsin native has been featured on Comedy Central, Fox, CBS, Funny or Die, TBS, Variety, MTV News and more. He creates weekly content for his various social platforms and has amassed over 7.5 million followers.
Charlie currently resides in Milwaukee, Wisconsin.
Past Events
Comedian Cam Bertrand
Saturday, January 29 at 10pm - MUB Ballroom
Cam Bertrand appeared in season 16 of America's Got Talent. He has worked with some of the biggest names in comedy today including: Joe Rogan, Andrew Schulz, Bert Kreischer, Pete Davidson, Hannibal Buress, Michael Che, Josh Blue, and Mike Epps. (Photo courtesy of NBC)
---
Winter Carnival Comedian: Drew Lynch
Drew Lynch is a stand-up comedian known for his 2015 appearance on the tenth season of America's Got Talent, finishing in second place in the finale. He told the judges of America's Got Talent that having developed a stutter due to a sports injury, he felt a responsibility to show others that one can make negative things into positive things. He is a regular content creator on the media-sharing website YouTube, often featuring his service dog Stella in his videos; his channel has earned over 2 million subscribers and 108 million views. (Photo courtesy of abilitymagazine.com)
---
Comedian Reggie Conquest
Friday, March 25 at 10pm - MUB Ballroom
Reggie Conquest is from Philadelphia where he started his comedy career at the legendary Laff House. Since moving to New York City, Reggie has performed on FuseTV's Stand Up and Deliver and written for TruTV's Impractical Jokers. His stand up has been featured at Brooklyn Comedy Festival, Skankfest, Hoboken Comedy Festival and Philadelphia Comedy Festival. (Photo courtesy of reggieconquest.com)
---
We hope to see you at one or all of the shows!
If you want to get involved with this program, contact Student Leadership and Involvement at activities@mtu.edu, call 906-487-1963, or stop by Student Leadership and Involvement (MUB 112) for more information.