Late Night Programming is an initiative implemented by Student Leadership and Involvement with the help and support of many student organizations and student leaders. Entertainment is funded by the Student Activity Fee with additional support from co-sponsorships.
The mission of late night programming is to make an alcohol-free environment available to students through quality late night entertainment during prime social times.
All comedians/performers will perform on Friday or Saturday Nights in the MUB Ballroom unless otherwise noted. Some performances may include adult material and content that might not be appropriate for all viewers.
Make sure you save these dates in your calendar.
Upcoming Events:
Comedian Eric O'Shea
Saturday, August 21 at 9pm - Rozsa Center for the Performing Arts
Join us on Saturday, August 21 at the Rosza Center for the Performing Arts to listen to Eric O'Shea perform. With over 10 million hits on YouTube, and being nominated 6-TIME Campus Activities Magazine's "National Comedy Performer of the Year," Eric O'Shea is one of the best! (Photo courtesy of Ericoshea.com)

Comedian Pete Lee
Saturday, August 28 at 10pm - Rozsa Center for the Performing Arts
Pete Lee was the first standup comedian to get a standing ovation on The Tonight Show Starring Jimmy Fallon, and it resulted in him appearing on the show three times in the last year. This happened after Jimmy personally attended one of Pete's live shows in NYC and immediately invited him on the show. Pete's joyful humor comes from his Midwestern roots. Raised in Janesville, WI by divorced parents and a 19-inch television, he was destined to pursue a career in entertainment. In 2005, Pete flew to New York to make his television debut on Comedy Central's Premium Blend, and the taping went so well that he decided to move to NYC. Soon after moving to NYC, he was selected to perform at the Just for Laughs Comedy Festival in Montreal, where he was voted a standout performer. (Photo courtesy of PeteLee.net)

Steven Brundage Rubik's Cube Magician
Saturday, October 2 at 9pm - MUB Ballroom
Steven Brundage first found Fame with his viral video; magician gets out of speeding ticket with magic and Finishing in the Top 12 of Season 11 of America's Got Talent, Steven has over 20 Million Views on Youtube and Hundreds of Millions of Views on TV.
Brundage has also appeared on Good Morning America, The Today Show, He fooled magicians on Penn and Teller's show Fool Us and The Steve Harvey Show. (Photo courtesy of stevenbrundagemagic.com)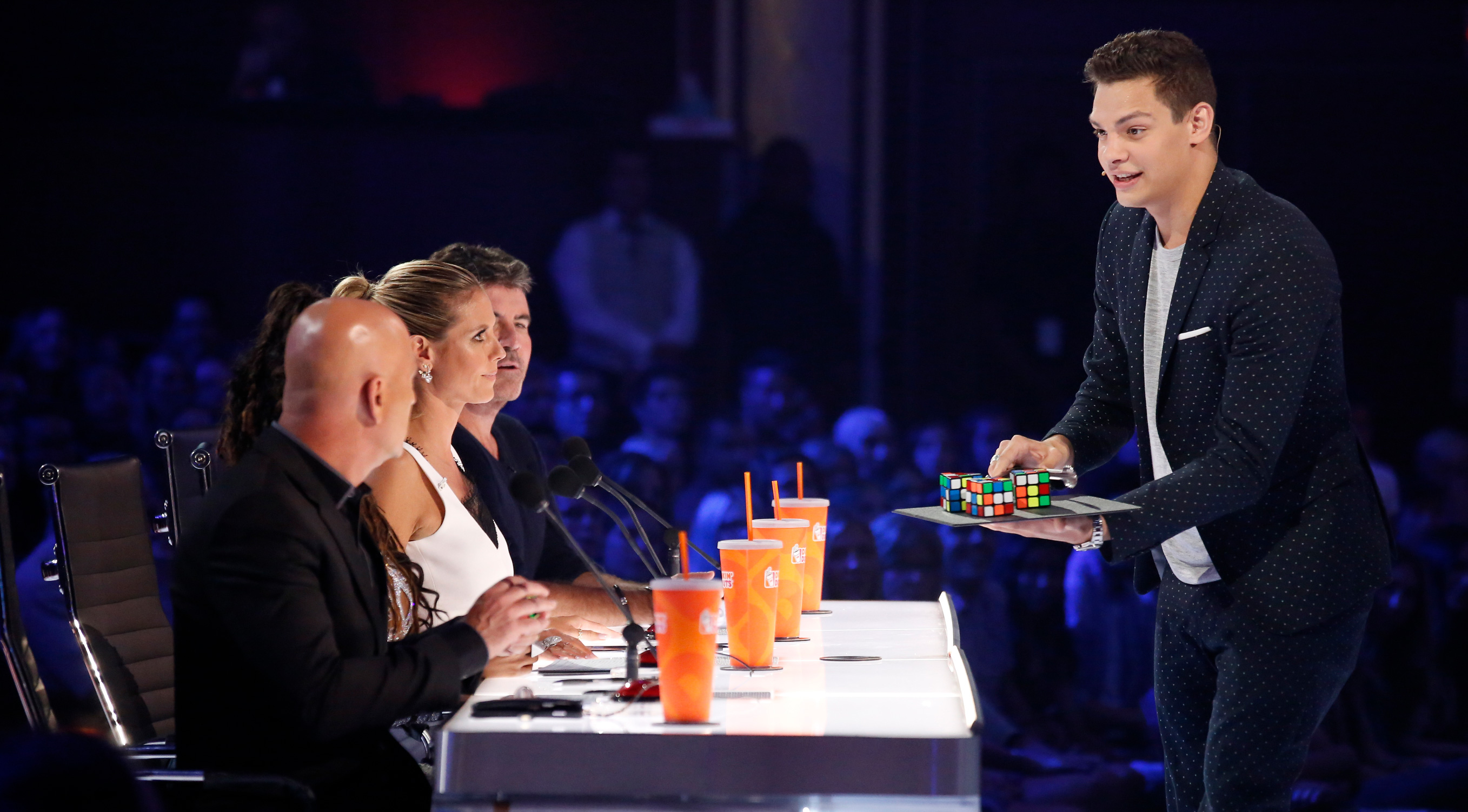 Stand-Up Comedian Melissa McGillicuddy
Friday, October 29 at 10pm - MUB Ballroom
Melissa McGillicuddy is a stand-up comedian based in Sacramento, California. Being an only (and super gay) child raised by a single mom in a conservative town, Melissa found she didn't always fit in, so she used humor as a way to connect with people. Her dry wit and unique perspective on life make her a hit with audiences everywhere. Melissa also co-produces the Moving Van Show, a pop-up comedy show that was awarded "Best DIY comedy on the go", by the Sacramento News & Review. Most recently, she co-produced Sacramento FemmeFest, the city's first all-female comedy festival. (Photo Credit: Katy Karns)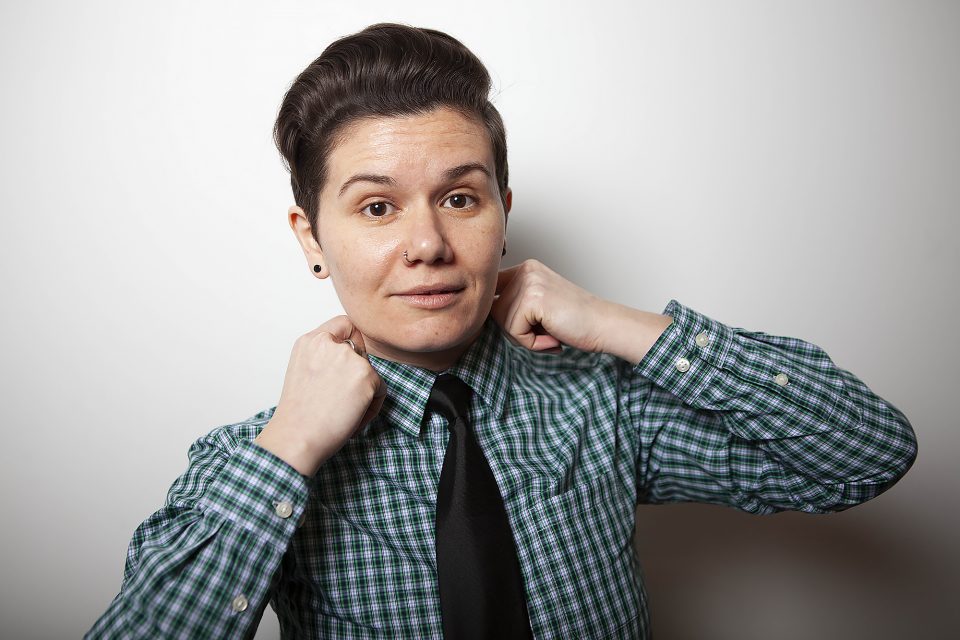 Comedian Subhah Agarwal
Friday, December 10 at 10pm - MUB Ballroom
Subhah Agarwal has brought an honesty to her comedy that will leave you saying "I didn't need to know that." Subhah has written for the "Plan B" movie on Hulu, and "The Jim Jefferies Show" on Comedy Central, amongst others. You can also catch her jokes live at stand up comedy clubs across the country. If you don't want to leave your couch, you can see her late night debut on NBC's "A Little Late With Lilly Singh." She's also appeared on season three of HBO's "Westworld", on TruTv's sketch comedy "Friends of the People", and as herself on MTV2, Comedy Central, and Gotham Comedy Live. (Photo Credit: Mindy Tucker)
---
Past Events:
Q&A with Steve-O from Jackass
Friday, February 5 at 9 p.m.
Ask Steve-O those burning questions and just hang out to hear what he has to say! There will be prizes you could win!
Black History Month Trivia!
Thursday, February 11 at 6 p.m.
Come test your knowledge of Black History Month! You could win a prize!
General Trivia!
Wednesday, March 24 at 7 p.m.
Late Night is hosting a trivia night! The theme is general trivia. All are welcome! Students are eligible to win a $25 gift card!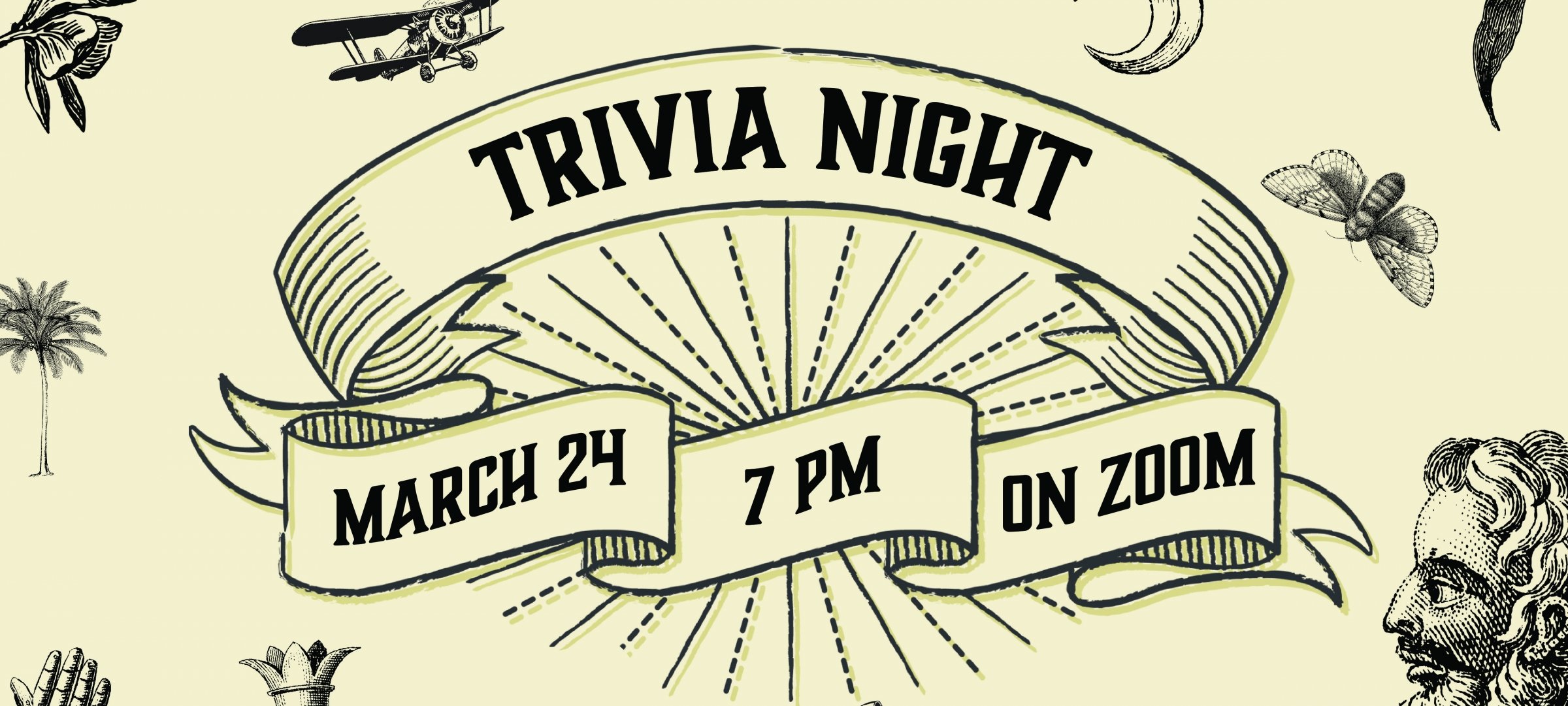 Zero Shades of Gray
In collaboration with Residence Education and Housing Services, Student Mental Health and Well-Being, Title IX, Public Safety and Police Services, Order of Omega, and S.A.V.E.
Wednesday, March 31 at 6:30 p.m.
ZERO SHADES® OF GRAY is a kickoff to your sexual assault education and a way to increase the effectiveness of reporting. Participants will understand what sexual assault is, learn where consent should be given/received to prevent assault, be able to recognize the signs when assault has happened, and discuss how to support someone who has been assaulted (or what to for themselves). Gray is a lighthearted approach to start an important conversation without scaring or triggering students.
Cookie Decorating with Drag Queen Plenty O'Smiles!
In collaboration with Husky Hobbies
Thursday, April 1 at 6 p.m.
So, you may be wondering what this "Plenty 'O Cookies" business is about. The name Plenty 'O Cookies actually stems from a different part of my life: I'm a drag queen. You can call me Alex by day and Plenty 'O Smiles by night. You could say that I'm in it for the dough, but in all actuality, I'm in it to conquer the world. C'mon drag queen baker! Oh my, look at me dragging on about my life and dreams. Join me for this cookie revolution. They may look great, but they taste even better.
The Freedom To Be Yourself
Wednesday, April 7 at 8:30 p.m.
This session is an honest, no-offense-taken, collaborative conversation between the facilitators and participants about the reality of diversity in this country, in higher education, and on a personal level. As much as this conversation is about diversity, it's also about being a leader, stepping outside of our own comfort zones to understand others, and knowing when to lead others to a higher level. It's about how we can all get the most from our relationships and achieve what we want collectively. It's for student organizations, advisors, grad students, and undergraduates. It's for all of us.
Pixar Trivia!
Wednesday, April 21 at 7 p.m.
Late Night is hosting a trivia night! The theme is Pixar trivia. All are welcome! Students are eligible to win a $25 gift card!
---
We hope to see you at one or all of the shows!
If you want to get involved with this program, contact Student Leadership and Involvement at activities@mtu.edu, call 906-487-1963, or stop by Student Leadership and Involvement (MUB 112) for more information.