Invest in the lives of cadets by sponsoring one of our funds. Whether big or small, we thank you for your support. Your gift helps our cadets reach their full potential by creating an exceptional experience that puts them on a path to create the future.
Giving Needs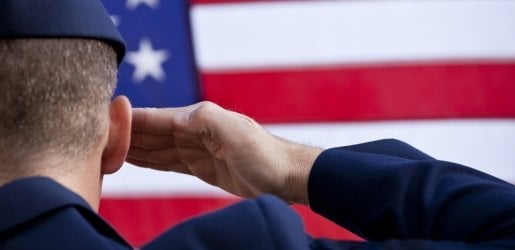 General Fund
Gifts made to the AFROTC General Fund benefit the growth and improvement of the entire AFROTC program for all cadets. Past and future donations have and will go toward such things as updating tactical gear for Professional Military Training exercises, travel for events such as Incentive Flights and Field Leadership Exercises, and Fall Dining Out and Spring Military Ball, in which cadets and their guests experience a military ceremonial dinner.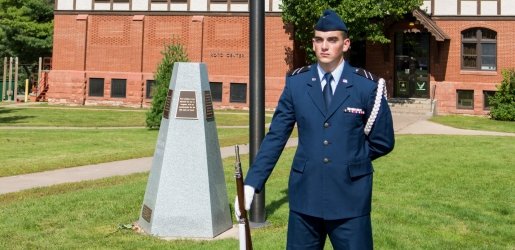 Scholarship Fund
Your gifts impact cadets in financial need and do not receive a scholarship from the Air Force. An eligible cadet must be an undergraduate and maintain a 2.50 gpa and can be renewable up to four semesters.
Since 2008, nine students have been awarded a total of $10,000. Thank you for your generosity. It paves the way for our cadets to gain the leadership skills and confidence it takes to be an officer in the US Air Force.
Progress total may take up to 24 hours to update.
Questions About Your Gift?
What a Gift Could Accomplish
"The scholarship that was graciously gifted to me during my time as a cadet and student here within the Air Force ROTC program allowed me to focus more on my academics and less on stressing to find work to pay for school. Working multiple jobs in college to fund my degree while participating in AFROTC and other organizations was very demanding. The scholarship I was awarded relieved my academic bills and allowed me to use the money I earned toward lifelong savings as well!"