Susan E. Skochelak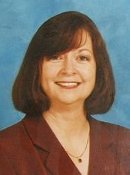 MS 1975
Biological Sciences 1977
Susan graduated from Michigan Tech in 1975 with a bachelor's degree in Medical Technology. In 1977 she received a master's degree in Biological Sciences (also from Tech) and then attended and completed medical school at the University of Michigan in 1981.
Upon receiving her medical degree she trained in family and preventive medicine at the University of North Carolina-Chapel Hill. While there she completed a fellowship as a Robert Wood Johnson Clinical Scholar and obtained an MPH in epidemiology. In 1986 she joined the faculty at the University of Wisconsin School of Medicine and Public Health and remained there until 2009. During that time she served as the senior associate dean for academic affairs and was a tenured professor of family medicine.
From 2009 to the present, Susan is Group Vice President for Medical Education at the American Medical Association. The office of the group vice president includes the divisions of undergraduate, graduate and continuing professional education; the staff support for AMA Council on Medical Education and the AMA Section on Medical Schools; and the AMA Center to Transform Medical Education.
Susan has served on a number of national medical education advisory committees and as an educational consultant for more than a dozen medical schools and private foundations. She has served as the director of the Wisconsin Area Health Education Center (AHEC) System, the chairperson of the Consortium for Primary Care in Wisconsin and as a member of the governor's Rural Health Development Council.
She has received numerous honors for her work in the medical education field including the UW Chancellor's Award for Distinguished Teaching, the Distinguished Service Award from the State Medical Society of Wisconsin and the Patient Care Award for Innovations in Medical Education.
Susan is mother to three children, Michael, Susan and Elizabeth and she and her husband, Michael, make their home in Chicago.
In 2014, in recognition of her significant achievements, Susan was inducted into the Presidential Council of Alumnae. This profile appeared in the induction program, September 19, 2014.