Sarah J. Carlson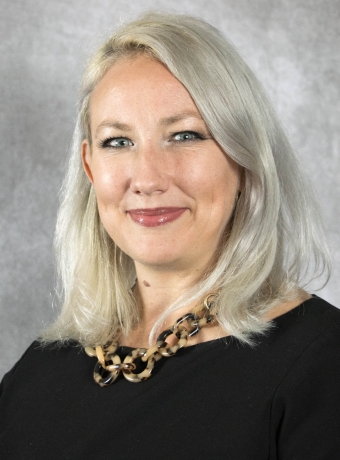 Sarah J. Carlson is Associate Chief of Surgery for Operations at the VA Boston Medical Center, and Assistant Professor of Surgery at Boston University. Dr. Carlson graduated magna cum laude from MTU with a bachelor's degree in chemistry in 2003 and then attended the University of Michigan Medical School, where she earned a master's degree in clinical research and an MD in 2008.
Dr. Carlson next completed a residency in general surgery at Beth Israel Deaconess Medical Center, a Harvard teaching hospital, in Boston in 2016. During residency she spent three years researching omega-3 fatty acids in liver metabolism, brain development and reproduction at Boston Children's Hospital and was awarded two NIH-sponsored research grants for her work.
In 2018 Dr. Carlson completed subspecialty training in vascular surgery at Dartmouth-Hitchcock Medical Center and joined the surgery faculty at Boston University and staff at Boston VA as a vascular surgeon. Her clinical interests include cerebrovascular disease and aortic pathology, with special interest in complex endovascular techniques for repair of aortic aneurysms. She is honored to provide state-of-the-art vascular surgical care to United States veterans and train the next generation of talented young surgeons.
Dr. Carlson has published numerous peer-reviewed publications and earned recognition for teaching of medical students and residents, including Harvard Medical School's surgery clerkship medical student teaching award. In 2018 she was honored to be recognized as one of Michigan Tech's "Five Under 35" awardees for MTU alumni.
Originally from Iron River Michigan, Dr. Carlson thoroughly enjoys the opportunity to return to Houghton when she visits family in the Upper Peninsula. Her favorite activities include playing the violin, playing cards and board games with her UP family, and traveling the world. In September 2021 she earned her favorite title to date: "Mom" to son Lynx Carlson Gordon.