Robert J. Rajewski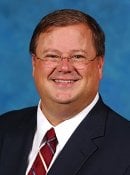 BS Computer Science 1981
Electrical Engineering 1981
Robert Rajewski graduated from Michigan Tech in 1981 with a B.S. in Electrical Engineering and a B.S. in Computer Science. After graduation, Bob was commissioned into the U.S. Air Force and assigned to NASA Ames Research Center, Mountain View, California. His responsibilities included development of computer control and data acquisition systems.
In 1984, Bob founded Embedded MicroSystems, later called Ascent Technologies. In late 1991, Bob moved the company to Ann Arbor, Michigan, where it experienced a period of rapid growth. By the end of 1993, Bob employed over 30 engineers working on software in automotive systems and taught an average of two software engineering courses per week on behalf of Motorola and General Motors. He has personally taught over 300 2-day to 5-day courses on many aspects of software engineering. For over a decade, Ascent provided software support for Delphi's engine controllers used on the Indycar circuit. The software won the Indy 500 and achieved a 1-2-3 record-setting championship run on behalf of Roger Penske. Many automobiles on the road today achieve their communications between onboard computers courtesy of Ascent's software.
In 1994, Bob founded CriTech Research, a company focused on software development in the medical device arena. By the end of 2000, the company had grown to over 50 engineers. CriTech is especially proud of its 100% first-time approval by the USFDA of all devices CriTech has worked on.
Bob is a member of many professional societies, including IEEE, SAE, ASQ, and AdvaMed. He served on AdvaMed's Emerging Company Council and on Michigan Tech's College of Sciences and Arts Advisory Board. He also founded already in 1991 the Central Sierra Environmental Resource Center in Sonora, California which applies a broad range of strategies and programs to protect the environment in a respectful, positive manner.
From 2006 Induction to the College of Sciences and Arts Academy