Randall E Isaacson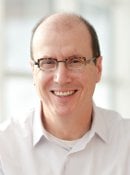 BS Rhetoric and Technical Communication 1988
Biological Sciences 1986
Randall E. Isaacson graduated from Michigan Technological University in 1986 with a BS in Biological Sciences and an MS in Rhetoric and Technical Communication in 1988. His master's thesis studied language patterns in small group communication during simulated scientific problem solving.
He began his career as a medical copywriter at Roche Pharmaceuticals in New Jersey, and later joined VICOM/FCB, a medical advertising agency in New York. After moving to Chicago in 1990, Randy worked as a copy supervisor at Frank J. Corbett, before joining a new agency, Williams-Labadie, in 1992. Since then, Randy has risen through the ranks as copy supervisor and creative director, and is now executive vice president at Williams-Labadie.
Randy and his team have won numerous awards in healthcare advertising, including recognition from Medical Marketing and Media for creating the best pharmaceutical advertisement in 2003 and the best professional digital campaign in 2007. His multi-disciplinary background in biology and technical communication was excellent preparation for a very successful career in healthcare marketing and advertising.
He has maintained an ongoing relationship with Michigan Tech by providing strategic marketing guidance for the School of Business and Economics and the University, and financial support for Rhetoric and Technical Communication graduate students. He has also taught classes in the SBE, and hosted students for a half-day seminar on healthcare advertising at his office in Chicago. He has developed a reputation in the industry for his ability to transform complex scientific concepts into simple, compelling marketing campaigns.
From 2008 Induction to the College of Sciences and Arts Academy