Mary Jane Kachmarsky Knapp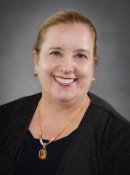 BS Biological Sciences 1972
Dr. MJ Kachmarsky Knapp graduated from Michigan Technological University in three years in 1972 with a BS in Biology and Pre-Med. She furthered her medical education at Georgetown University and Wayne State University, earning her master's in physiology and pharmacology, summa cum laude. Her research in blood coagulation under professor Dr. Walter Seegers included studies of Antithrombin III, Thrombin and Heparin. MJ graduated from Michigan State University's medical school in 1977. She also conducted independent research in community medicine with a graduate assistantship and was lead project medical school tutor in physiology, microbiology, biochemistry and molecular biology. During her medical residency, she served as volunteer physician at the Common Ground Crisis Center, Birmingham, Michigan, a post she held for 14 years.
MJ continues more than 34 years as a clinical professor of medicine at Michigan State and Detroit Medical Center, with hospital affiliations at the University of Michigan, Providence, Botsford, William Beaumont and Henry Ford. She has been a physician in private practice for 36 years. Significantly, her three sibling engineers, two others in the family and her husband of 37 years, Robert Knapp ('71 BS, '72 MS) are all MTU alums.
MJ received the Golden Apple Award Recognition of Public Service for 18 years of volunteer service from the local public schools. She was a long time physician for area recreational and travel team sports, summer swim league and Olympic Development Teams of soccer and cross country. She has been an adult sponsor of the International High School Student Ambassador Overseas Program and continues to be a long-time patron of Medecins Sans Frontieres (Physicians Without Borders), Greenfield Village/Henry Ford Museum, Detroit Institute of Arts and Symphony. She just participated in the 56th Annual Labor Day Mackinac Bridge Walk.
For over 20 years, MJ has participated extensively in the Physicians Abroad Program in 11 countries and has traveled to 17 other nations. And this past year she received outstanding service recognition from the University of Michigan; Wayne State University, Michigan State University and Georgetown University.
Excerpted from the 2013 College of Sciences and Arts Academy induction ceremony program.