Michael F. Fleming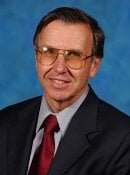 BS Biological Sciences 1970
Dr. Fleming graduated from Michigan Tech with a B.S. degree in Biological Sciences in 1970. Graduate work at the Medical School of Wayne State (M.D. in 1974), at the Medical College of Wisconsin (M.D. in Family Medicine in 1977), and as Clinical Scholar at the University of North Carolina (MPH in Epidemiology, 1986) prepared him for a distinguished career in the field of Family Medicine. He is currently Professor of Family Medicine at the University of Wisconsin-Madison Medical School.
Dr. Fleming is the primary addiction medicine physician at UW, runs a large research post-doctoral training program, directs a number of NIH-funded research studies, and currently supervises nine post-docs and five PhD students. He is the author of 90 publications. He serves as grant reviewer for the National Institute on Alcohol Abuse and Alcoholism, he is reviewer for Family Medicine, the Journal of Alcohol Studies, American Journal of Public Health, the Journal of the American Medical Association, and the American Board of Family Medicine.
In 1997 he received the Best Paper Award from the Society of Teachers of Family Medicine in Chicago, and the Wisconsin Research Paper of the Year from the Wisconsin Health Services Research Conference in Madison. The Association for Medical Education & Research in Substance Abuse recognized Dr. Fleming with the 1999 McGovern Award in Washington DC. In recognition of his outstanding contributions to the profession, Dr. Fleming was elected in 2005 to the National Academy of Sciences Institute of Medicine as the first physician scientist in the history of University of Wisconsin Medical School.
From 2006 Induction to the College of Sciences and Arts Academy