Laura Barrientos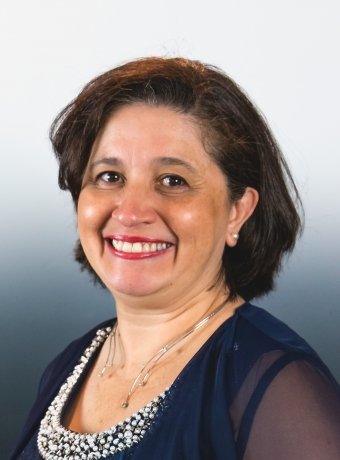 Laura earned her BS in Chemistry from the University of Costa Rica in 1991 and her PhD in Chemistry from Michigan Technological University in 1995. She was awarded a 3-year NIH grant to conduct research at Carnegie Mellon University. Next, she dedicated 9 years studying the biology of Zaire Ebola virus infection. From 1999 to 2003, she worked at the NIH, studying possible therapies for Ebola virus infection. In 2003, she then joined the renowned Special Pathogens Branch at the Headquarters of the Centers of Disease Control and Prevention as a guest senior research scientist. Laura's research applied multiple techniques in biochemistry, protein chemistry, modem structural biology, glycobiology, molecular biology and virology (working with high-hazardous Zaire Ebola virus in the BSL-4).
Dr. Barrientos authored 22 scientific publications, one review article, and 1 subject matter expert white paper. As a subject matter expert, she assisted the Aethlon Medical, Inc team in the development of an extracorporeal device for the removal of Ebola virus from the blood of infected patients. Her contribution was specific to the proof of concept at the initial stage of product development. In 2014, the U.S. Food and Drug Administration (FDA) granted Aethlon Medical Inc. compassionate use approval to use its Hemopurifier therapy as a treatment for the Ebolavirus.
Since 2008, Dr. Barrientos has concentrated her practice in entrepreneurship and scientific and technical consultancy. Dr. Barrientos is the sole Owner, the President and the Lab Director of lntelliGenetics, LLC-a debt-free company. Headquartered in Atlanta (GA), IntelliGenetics is the only AABB-Accredited DNA-based Relationship Testing Laboratory in the southeast that is authorized to perform biological relationship testing for US Immigration, the State Department, US Passport Centers, USCIS and Courts. The DNA test results are court-admissible and are accepted by USA Embassies and Consulates around the world. Her lab serves clients nationwide and internationally and routinely works with attorneys, private investigators, and law enforcement agencies. Dr. Barrientos is also the owner and founder of Premier Drug Screening-a Georgia LLC serving the Atlanta Area since 2011.
Dr. Barrientos is married to Vesa A. Pylkkanen who is also a MTU Alumni. They are proud parents of Oskar A. Pylkkanen. Together, they are family and a team—"We support each other in just about every aspect of our lives." Dr. Barrientos gives credit to Vesa and Oskar for making possible the right balance between work and family. "Thanks to them, I don't have to choose between the family and the career I love—I have both."