Kenneth Showler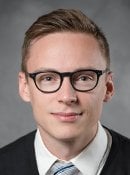 Ken Showler enrolled at Michigan Technological University in the fall of 2002, as an electrical engineering major. He fit right into campus as an instructor at the Mont Ripley Ski Hill and a serious mountain biker. But 12 years later, Ken's interest, skills (and incidentally most of his electives) prompted his transfer into the newly available BA in sound design under primary mentor Christopher Plummer. Ken had been involved in several Rozsa/VPA theatrical, musical, and recording studio projects/events as a musician, sound designer, and technician. Sound mattered to Ken, for he also worked as a WMTU Radio DJ and staff member, and played in rock/blues bands at local venues. Along with Joe Kirklin, Ken was among the first students to complete the sound design and audio production programs in Visual and Performing Arts. Both were recipients of "Contribution to the Arts" awards sponsored by VPA and the Houghton Rotary Club.
Shortly after graduation, Ken married April, also a graduate of Michigan Tech (BS Management Information Systems, 2005) and began a short internship with the Detroit Chop Shop, a sound effects production house. Ken then landed a full-time position as an audio production engineer at Forest Post Productions in Farmington Hills, MI, providing recording, mixing, sound design for local and national commercials and long-form media. Laid off after about a year because of the "Great Recession', Ken's strong computer skills landed him a fortuitous freelance gig a couple weeks later, developing video playback systems for a theme park attraction mock-up in London. This job brought him into contact with his next boss from the audiovisual systems integration company Bond Communication. Within a month, Ken had joined Bond and he and April headed to Abu Dhabi, as the attraction was destined for the Ferrari World theme park. They remained in the Persian Gulf area for about two years, with Ken working as a designer and programmer on several significant audiovisual installations, including Ferrari World, the Dubai Aquarium, the Yas Island Marina Hotel, and the "At the Top" experience at the world's tallest building, the Burj Khalifa in Dubai.
Following a pattern, Ken met his next bosses while working with their product (7thSense Delta Media Server) at Ferrari World. He returned to the States and took a 13,000-mile road trip around America with April, before working for a couple of years as a freelancer for 7thSense. These jobs included working on commercial and film audio as well as audiovisual system design and controls programming. Eventually Ken moved into a full-time position with 7thSense, essentially running the "US Office" out of his basement. Within three years, the company established 7thSense, LLC in the US and opened a small support/service office in Southfield, MI. The company now has three employees, including another Tech grad! In April 2015, Ken and fellow partners Matt Barton, Ian Cannell, and Richard Brown assumed ownership of the company through a management buyout from Adam Neale and Ian Macpherson. 7thSense provides high resolution, uncompressed video playback products and support to respected visitor attractions globally. Ken feels very fortunate to be involved.
From 2015 Induction to the College of Sciences and Arts Academy