Jeffrey R. Haskins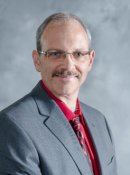 BS Biological Sciences 1986
Chemistry 1986
Dr. Haskins received dual BS degrees in Biological Sciences and Chemistry from Michigan Technological University in 1986. He earned a MS in Toxicology from the University of Michigan in 1988, and a PhD in Environmental Health Sciences in 1998.
Dr. Haskins professional career began in 1988 at the Ford Motor Company in Dearborn, Michigan as an Industrial Toxicologist for North American Plant Operations. He evaluated the chemical composition and assessed the safety of more than 3000 products in terms of employee exposure. In addition, he was responsible for automated software systems used in safety evaluation of paints and coatings.
In 1989, Dr. Haskins joined Parke-Davis Pharmaceutical Research in Ann Arbor, Michigan as a Senior Assistant Scientist in the Pathology and Experimental Toxicology group, where he worked on toxicology safety assessments. He also was involved in the discovery and development of pharmaceuticals such as Lipitor, Lyrica, Nipent, Accupril and Penetrex. Shortly after the merger of Parke-Davis with Pfizer in 2000, Dr. Haskins became a Senior Research Associate in Cellular Biotoxicology with the Drug Safety Evaluation group researching the development and validation of in vitro toxicology assays.
In 2001, Dr. Haskins accepted a position as Senior Director of Assay Feasibility for Cellomics, Inc., a small start-up company in Pittsburgh, Pennsylvania specializing in the development of in vitro cell-based assays, analytical instrumentation and software. In 2003, Dr. Haskins became Vice President, Technology & Product Development and was part of the team that negotiated the sale of the company to Thermo Fisher Scientific in 2005. Dr. Haskins is currently Site Leader and Director of Research & Development for Cellular Imaging products for Thermo Fisher. His group has developed and released over 100 innovative product solutions, including integrated instrumentation platforms, stand-alone analytical and data-management software, validated cell-based assay solutions, and engineered cell lines.
Dr. Haskins actively participates in the Society of Toxicology, the International Society for Advancement of Cytometry, the American Society for Cell Biology, and the International Society for Stem Cell Research. He is author of over 125 abstracts and peer-reviewed articles. In addition, Dr. Haskins has delivered invited presentations on his research worldwide and authored multiple book chapters.
From 2012 Induction to the College of Sciences and Arts Academy