Donald G. Saari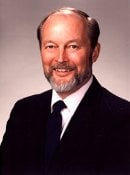 Donald G. Saari is Professor of Mathematics, Economics and Applied Mathematics at Northwestern University. He earned a bachelor's degree in Mathematics in 1962 from Michigan Tech, followed by a Master's degree in 1964 and a PhD in Mathematics in 1967, both from Purdue University.
After a year at Yale, he moved to Northwestern in 1968. Full Professor since 1974, he has been a member of the Center for Mathematical Studies in Economics. He also served as Department Chair of the Department of Mathematics. In recognizing his outstanding contributions to diverse fields, Northwestern University has bestowed on him not only the title of Professor of Mathematics, but also Professor of Applied Mathematics & Engineering Science, and Professor of Economics.
Don held visiting positions at prestigious universities in Europe and South America. He won several times the Outstanding Teacher Award. His research accomplishments have been recognized with the Lester R. Ford Award, the Duncan Black Research Award, and - his latest recognition - with the Chauvenet Prize of the Mathematics Association of America.
Don is the author of four books and more than 100 research papers. He serves on numerous editorial boards and professional committees. He is also on the Advisory Board for our Department of Mathematical Sciences. The department can indeed be proud of having an alumnus like him.
From 1995 Induction to the College of Sciences and Arts Academy