Daniel Wakeman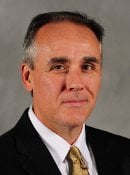 Daniel S. Wakeman graduated from Michigan Technological University in 1990 with a BS in Computer Science. While at Michigan Tech, he served as the treasurer of Blue Key. He subsequently received a MS in Business Administration from Central Michigan University and is now an active member of the Wharton Fellows Program at the University of Pennsylvania.
Mr. Wakeman began his career while still a student at Michigan Tech. Thanks to its outstanding co-op program, he spent three quarters working for IBM in Owego, NY designing and implementing a Just-in-Time inventory management system for the Federal Systems Division.
Back at Tech, his spare time was spent working at D&N Savings Bank in Hancock as a programmer. Upon graduation, he worked for nearly six years at Dow Chemical as a systems analyst. This culminated in the formation of a joint venture with DuPont in the elastomers industry. At DuPont Dow Elastomers, he served as the Director of e-business and after five years became the co-founder and chief technical officer for ElastomerSolutions.com, a business-to-business exchange for the elastomers industry.
After a successful sale of Elastomer Solutions to Elemica.com, he became the chief technologist for Education Testing Service (ETS) and now serves as the Vice President and Chief Information Officer responsible for all ETS information technology assets and activity. In 2009, he was honored to be named to the Computerworld's Premier 100 IT Leaders annual list of 100 IT executives for helping shape their IT department and reshape their businesses.
He is active in promoting the use of technology in education through participation with School Interoperability Framework (SIF), International Society of Technology in Education (ISTE), Consortium for School Networking (CoSN) and others.
Dan spends every chance he gets in the Keweenaw visiting his family home in Eagle Harbor. Built in 1852, it serves as a constant reminder of the hardships endured by those who settled the Keweenaw and established Michigan Tech. We owe them much. When not in the UP, he lives in Princeton, NJ with his wife and two energetic children who he hopes one day will attend Michigan Tech.
From 2009 Induction to the College of Sciences and Arts Academy