Darel E. Hodgson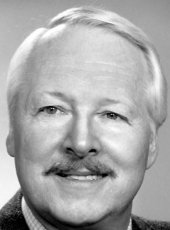 BS Metallurgical and Materials Engineering 1963
Darel Hodgson is a recognized authority and innovator in the materials science of shape memory alloys for medical devices. He is currently President of Nitinol Technology Inc. (Mountain View, CA), and former President and Chief Technical Officer for Shape Memory Applications (SMA) of Santa Clara, CA prior to its sale to and acquisition by Johnson Matthey. Prior to SMA, Darel was a Partner and the Chief Materials Scientist for Alchemica (now Beta Phase) in Palo Alto, CA. Darel held prior positions with Special Devices Division of RayChem Corporation, Hewlett-Packard, and Battelle Memorial Institute.
Dr. Hodgson was recognized as a Fellow of ASM International in 2005, cited "for outstanding contributions to materials, science, especially the understanding, application and commercialization of Nitinol shape memory alloys." He holds at least seven patents in the application of shape memory alloys.
Dr. Hodgson was inducted into the Academy of Metallurgical and Materials Engineering at Michigan Tech in 2000.