ACMAL
The Applied Chemical and Morphological Analysis Laboratory (ACMAL), managed by the Department of Materials Science and Engineering, is a University Shared Facility. Lab research activities include characterizing materials and studying the chemistry of materials at the atomic level.
ACMAL houses an extensive array of electron microanalytical and x-ray instruments. Five discrete facilities featuring state-of-the-art equipment comprise the ACMAL.
ACMAL Equipment
Electron Optics Facility (EOF)
Includes two scanning electron microscopes (SEM), an atomic resolution scanning transmission electron microscope (STEM), and a focused ion beam milling system (FIB).
X-Ray Facility
Offers an energy-dispersive x-ray fluorescence spectrometer and five x-ray diffractometers.
Scanning Probe Microscopy Facility
Offers Scanning Tunneling Microscopy (STM) and an atomic force microscope (AFM).
Surface Analysis Facility
Offers a scanning Auger microprobe for Auger electron spectroscopy (AES).
ACMAL Room Contact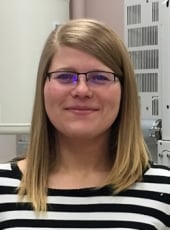 Director, Applied Chemical and Morphological Analysis Laboratory (ACMAL)
Staff, Materials Science and Engineering
Other Structural and Characterization Labs and Equipment