Free 20-minute Interactive Zoom Webinars
Craving some brain food?
Come have dinner Monday 6 p.m. EST with Dean Janet Callahan and faculty guests. Grab some supper (or just flop down on your couch) and learn something new. Hosted by the College of Engineering at Michigan Technological University and featuring faculty who present 20 minute interactive webinars with time after for Q&A.
This family-friendly event is BYOC (bring your own curiosity). Topics include: Geo-Upper Peninsula, Sound, Lake Superior and her Secrets, Nanosatellites, Experiments, Elasticity, and More. Starting May 11 and held weekly through August.
Summer Schedule
Who should come?
Everyone—future students, friends, family, alumni, and our MTU family, all are welcome. Please join us for some adventure and fun.
Zoom Webinar
Prizes for near perfect attendance!
Facebook Live Stream
Visit the Michigan Tech College of Engineering page at 6 p.m. on Mondays.
Host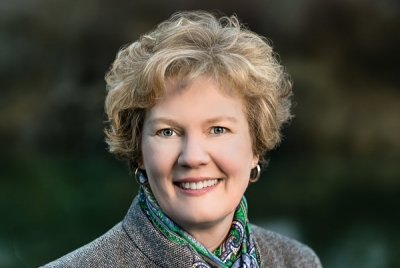 Janet Callahan
Dean, College of Engineering
"Welcome and thank you everyone for joining us! We're recording the webinars this summer and posting them in case you're busy one Monday."
Huge Thanks to Husky Bites Sponsors
Great Lakes Research Center
Jay and Michelle Sikarskie
Frequently Asked Questions
2
Once I have registered, am I done (do I need to register every week?)
Yes—once you're registered, you have the zoom link which will remain the same unless we need to change it for security reasons (and in which case a new link will be emailed).
3
Is there any other way to watch Husky Bites; I don't like Zoom!
Yes—we are doing a Facebook Livestream. In Facebook search for Michigan Tech College of Engineering and join us there!
4
I am not sure what my major will be. Will I learn about the different fields of engineering?
Yes, we have speakers across all of our disciplines! Join us and learn a bit about what the different fields of engineering are, and what we do!
5
Will this webinar be posted as a video afterwards?
YES! On the Husky Bites site (this page).
6
Can I invite my friends and family?