ECE Academy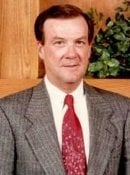 James Pruneski '64
Mr. Pruneski joined Chrysler Engineering following graduation. He held executive positions at Ford Motor Company and Eaton Corporation rising to General Manager of Eaton Corporation Brake Division. In 1982 Jim moved to Abex Corporation and was promoted in 1984 to head all of Abex Friction Operations in the United States, Canada, Mexico and Europe. . . .
Alumni News
---
Follow Us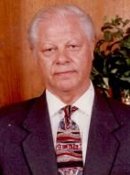 Trygve Ivesdal
'56
Trygve Ivesdal joined Raytheon Company in Wayland, Massachusetts, as an electronic design engineer. With the beginning of the microelectronics era, he moved to Raytheon's Semiconductor Division in Mountain View, California. In 1966, he moved to Melbourne, Florida, and was part of the start-up of what today is known as Harris Semiconductor. . . .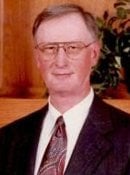 Gerald Ziarno
'59
Gerald Ziarno joined the Packard Electric Division of General Motors and left after a short period to fulfill an Air Force ROTC commitment, spending two and a half years in Japan. He joined Dow Corning Corporation in Midland, Michigan, in 1962 and served in a number of management positions in locations as diverse as Belgium, Japan, and Hong Kong. He retired from Dow Corning in . . .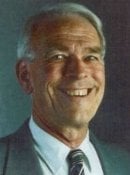 Thomas Simonen
'60
Following graduation Tom Simonen went on to receive a Ph.D. in electrical engineering from Stanford University. After appointments at Hughes Aircraft, Max Planck Institute in Munich, and Princeton University, he joined the Lawrence Livermore National Laboratory for 18 years as a physicist and became program leader for magnetic fusion experiments. . . .
Alumni Links
Take pride as a member of the Michigan Tech alumni family with over 70,000 members living and working in more than 100 nations around the world!
The Alumni reunion is a wonderful time to reunite with classmates and reminisce about your time at Michigan Tech.
Take advantage of continuing education and career planning and assistance, or even get help finding a job.
Being an alumnus of Michigan Tech has advantages other than a world-class education.
Chances are we are one of your favorite networks. Let's share.
Stay current with department news and research.
What You Can Do
Your experience and knowledge is incalculable. Share it with a student or recent graduate.
Update your Information: where has your education led you?
Volunteering is a great way to give back to your alma mater while helping future and current young alumni.
Enjoy alumni events in your local area.
Be a part of MyMichiganTech and discover your network. Find old friends in the directory, plan an alumni event, review classifieds, and get the latest alumni news.
We appreciate your gift no matter the size.