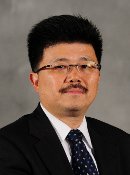 Ming-Ming Zhou
'88
Ming-Ming Zhou, PhD is the Dr. Harold and Golden Lamport Professor and Chairman of the Department of Structural and Chemical Biology, and Co-Director of the Experimental Therapeutics Institute at Mount Sinai School of Medicine in New York City. He is also a Professor of the Departments of Oncological Sciences, and Pharmacology and Systems Therapeutics at Mount Sinai. . . .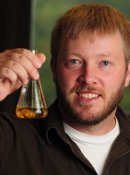 Steven Johnson
'10
"Being a graduate student at Michigan Tech was an invaluable experience. I was exposed to opportunities unavailable at the larger universities while at the same time performing research in an unsurpassed environment. The faculty's genuine interest in my education more than prepared me for a career in academia."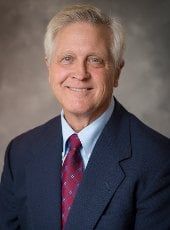 Robert Lane
'72
Bob Lane grew up on a family farm in southern Michigan and graduated from Addison High School where he developed his love for chemistry. He enrolled in Michigan Technological University in the fall of 1968. While at Tech, Bob took just about every chemistry course that was offered and graduated with high honors in 1972. Bob continued his studies at the Massachusetts . . .
What You Can Do
Your experience and knowledge is incalculable. Share it with a student or recent graduate.
Enjoy alumni events in your local area.
We appreciate your gift, no matter the size.