Ge Wang
'02
Professor Ge Wang earned her PhD at Michigan Technological University in 2002, having received a BS and MS in China in 1992 and 1995. In 2004, she joined the University of Science and Technology Beijing (UTSB) as an associate professor and was promoted to professor in 2006 and doctoral supervisor in 2008. While at USTB her positions have been director of the International Office, . . .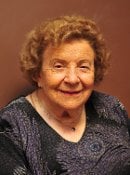 Lina Taskovich
'52
Lina Tormen Taskovich '52 studied chemistry and chemical engineering at Michigan Tech almost thirty years before Sally Heidtke, and she has some words of wisdom for women students too: "Study a field you like—you have to spend all your life working in it. And go for the top degree in the field of your choice. Also, do not go for the most lucrative job, but . . .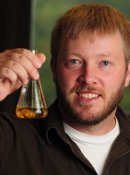 Steven Johnson
'10
"Being a graduate student at Michigan Tech was an invaluable experience. I was exposed to opportunities unavailable at the larger universities while at the same time performing research in an unsurpassed environment. The faculty's genuine interest in my education more than prepared me for a career in academia."
What You Can Do
Your experience and knowledge is incalculable. Share it with a student or recent graduate.
Enjoy alumni events in your local area.
We appreciate your gift, no matter the size.