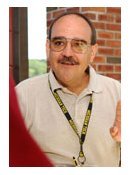 David Peters
'87
Dave Peters '87, BS, chemistry, from Dansville, Michigan, works for BASF in technical services. He chose to come to Michigan Tech because a high-school teacher told him he wouldn't succeed here. "I wanted to prove him wrong," Peters remembers. He says he proved to be "stupid but saveable." "My grades weren't great," he says. "But after being here and doing what I needed to do to get a degree, I knew I could go anywhere . . .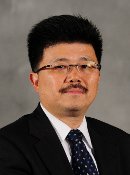 Ming-Ming Zhou
'88
Ming-Ming Zhou, PhD is the Dr. Harold and Golden Lamport Professor and Chairman of the Department of Structural and Chemical Biology, and Co-Director of the Experimental Therapeutics Institute at Mount Sinai School of Medicine in New York City. He is also a Professor of the Departments of Oncological Sciences, and Pharmacology and Systems Therapeutics at Mount Sinai. His research is directed at understanding the fundamental . . .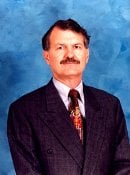 Robert Nelson
'66
After graduating from Michigan Tech in 1966 with a B.S. degree in Chemistry, Robert Nelson started a distinguished business career working for several chemical companies. He also did graduate work at Wayne State University. In 1974 he began selling stock plastic shapes and finished goods for an industrial plastics distributor. Abbot Plastics, of which he is half-owner, co-founder, and current President, was started . . .
What You Can Do
Your experience and knowledge is incalculable. Share it with a student or recent graduate.
Enjoy alumni events in your local area.
We appreciate your gift, no matter the size.