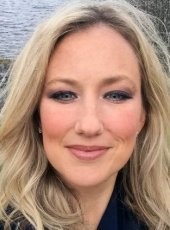 Sarah Carlson
'03
Sarah Carlson came to Michigan Tech as an aspiring physician and scientist. "I knew I would get excellent training in chemistry and use that as the foundation for my future academic goals," she says. The 2003 graduate says Michigan Tech gave her the tools to learn to think analytically and solve problems pragmatically. Those skills were essential . . .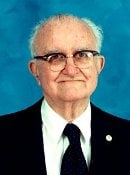 Ray Cross
'35
Retired president Culligen Water Conditioning of Washtenaw County - distinguished career as metallurgist and service executive of water quality improvement industry - 1969 Donald L. Petit Award - 1983 Award of Merit Water Quality Association - member of President's Club. From 1975 Induction to the College of Sciences and Arts Academy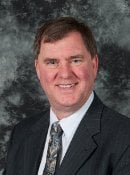 David Pruett
'75, '74
David J Pruett, from Pontiac, Michigan, earned a BS (1974) and MS (1975) in Chemistry at Michigan Technological University and a PhD (1978) at Michigan State University. While at Michigan Tech, Dave studied experimental anti-malarial drugs, lanthanide complexation chemistry and a non-sulfur wood pulping process. He also took "Chem Magic" shows to Keweenaw high schools. Once he . . .
What You Can Do
Your experience and knowledge is incalculable. Share it with a student or recent graduate.
Enjoy alumni events in your local area.
We appreciate your gift, no matter the size.