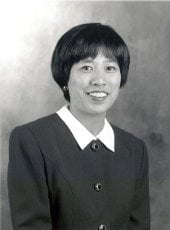 Feifei Lin
'95
Feifei came to Michigan Tech to study chemistry, earning her PhD in 1994. Her other degrees include both Bachelor and Master degrees in polymeric material science and engineering from East China University of Science and Technology. Prior to coming to Tech as a PhD candidate, she worked as an engineer for Shanghai Pharmaceutical Industrial Design Institute. After completing her studies at Michigan Tech, she accepted . . .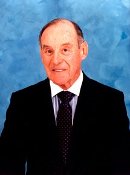 Fred Ross
'43
Fred Ross graduated from Michigan Tech in 1943 with a B.S. degree in Chemistry. His remarkable career in the chemical industry started at Pure Oil Company in Chicago and led him to his current position of CEO and Chairman of the Board of Robonard, Inc. He contributed more than 40 articles to professional publications. He is a Fellow of the American Institute of Chemists and Recipient of the Board of Trustees Silver . . .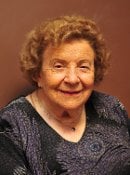 Lina Taskovich
'52
Lina Tormen Taskovich '52 studied chemistry and chemical engineering at Michigan Tech almost thirty years before Sally Heidtke, and she has some words of wisdom for women students too: "Study a field you like—you have to spend all your life working in it. And go for the top degree in the field of your choice. Also, do not go for the most lucrative job, but for the job you would love to do." When Taskovich . . .
What You Can Do
Your experience and knowledge is incalculable. Share it with a student or recent graduate.
Enjoy alumni events in your local area.
We appreciate your gift, no matter the size.