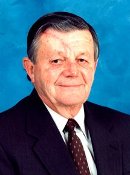 Laurence Stevens
'58
Ph.D. in inorganic chemistry, Wayne State University - distinguished career in corporate America - retired vice president and chairman of executive committee of Indium Corporation of America - nine patents. From 1996 Induction to the College of Sciences and Arts Academy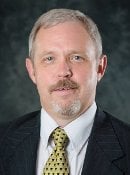 Stephen Hahn
'82
Stephen F. (Steve) Hahn is from Midland, MI and earned his BS in Chemistry from Michigan Technological University in 1982 and an MS in Chemistry from Central Michigan University in 1990. Steve joined The Dow Chemical Company in 1982 and has worked in a variety of research and new business development functions since that time. He currently heads Dow's Ventures . . .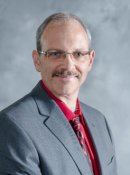 Jeffrey Haskins
'86, '86
Dr. Haskins received dual BS degrees in Biological Sciences and Chemistry from Michigan Technological University in 1986. He earned a MS in Toxicology from the University of Michigan in 1988, and a PhD in Environmental Health Sciences in 1998. Dr. Haskins professional career began in 1988 at the Ford Motor Company in Dearborn, Michigan as an Industrial Toxicologist . . .
What You Can Do
Your experience and knowledge is incalculable. Share it with a student or recent graduate.
Enjoy alumni events in your local area.
We appreciate your gift, no matter the size.