History and Purpose
The Chemistry Learning Center (CLC) was established as a resource for all Michigan Tech students enrolled in first-year and organic chemistry courses. The CLC's goals are to assist students in making the transition from high school to college-level expectations, gaining self-confidence, and mastering chemistry concepts.
Students who participate in the CLC usually earn one-half to one full letter grade higher than students who don't. Whether you struggle with chemistry or just need help with a question or two, you are invited to visit us.
There is no cost for any of the services provided - so we encourage you to take advantage of them.
Our Services
The Chemistry Learning Center also provides the following services and resources for students:
Individual Weekly Appointments
Individual appointments meet for a half hour each week. You will be paired with the same chemistry coach for the entire semester. This option is ideal for students who work best one-on-one and prefer individualized attention, as well as for those who need scheduling flexibility.
You are not limited to a half-hour session per week, however. You are welcome to study in the CLC or use our walk-in hours between appointments.
Team Learning Groups
A team learning group consists of three to four students in your class, plus a chemistry coach. A team learning group meets for one hour each week. This option is preferred by students who would like to work with a few classmates under the guidance of a coach.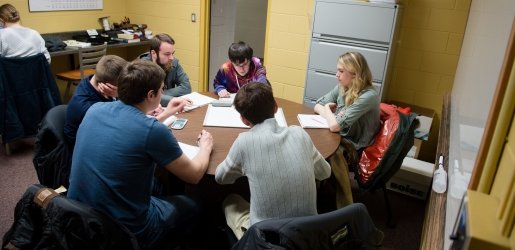 Walk-In Hours
During our posted open hours, students are welcome to walk in for assistance. We always have a walk-in coach available to help students. Everyone is encouraged to make use of the walk-in hours—whether you do not have a regular appointment or team, or you just need additional assistance.
The CLC does get quite busy at times, so the walk-in coach may need to divide their time among several people. Please be patient; a coach will assist you as soon as possible.
Study Area
Sometimes it's a challenge to find a good study location. Whenever our doors are open, students are welcome to study in the CLC. Coaches are even available to help if you get stumped. During the evenings, we have reserved the room across the hall, Chem Sci 215, as a study area for the CLC, too.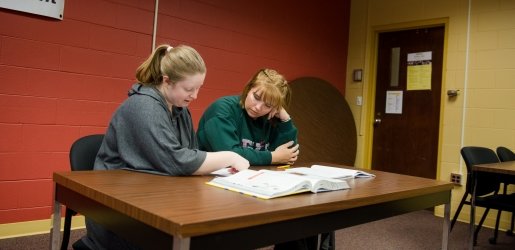 Resources
The CLC has copies of the solutions manual for assigned homework problems. Also for your reference, we have a library of chemistry textbooks and keep notebooks of old exams and quizzes on file. Computers are available to access Canvas and online chemistry study guides.
Special Study Sessions
CLC coaches are usually available for special study sessions in the Wadsworth Hall Annex before exams. Exam schedules will be announced in your classes.
Organic Chemistry
The CLC provides walk-in hours, individual appointments, study groups, and Supplemental Instruction for students enrolled in organic chemistry courses.
Supplemental Instruction
Supplemental Instruction (SI) is a weekly review session that provides you with the chance to get together with classmates and compare notes, discuss important concepts, develop study strategies, and quiz one another.
The SI leaders are students who have already taken the respective chemistry course and earned a high grade, so they are familiar with course content and are eager to help guide you through it. They are prepared to share with you what they have learned about effectively studying for the course.
Learning Center Coaches
CLC coaches are undergraduate students, from a wide range of majors, who have recently taken the chemistry course on which they provide coaching. Our coaches have a thorough understanding of the course material and a desire to help first-year students adjust to college.
The friendships that you develop with your coach and the other students in the CLC will help you to feel like you belong at Michigan Tech—which you do!