Alumni Links
Take pride as a member of the Michigan Tech alumni family with over 70,000 members living and working in more than 100 nations around the world!
The Alumni reunion is a wonderful time to reunite with classmates and reminisce about your time at Michigan Tech.
Take advantage of continuing education and career planning and assistance, or even get help finding a job.
Being an alumnus of Michigan Tech has advantages other than a world-class education.
Stay current with department news and research.
What You Can Do
Your experience and knowledge is incalculable. Share it with a student or recent graduate.
Update your Information: where has your education led you?
Volunteering is a great way to give back to your alma mater while helping future and current young alumni.
Enjoy alumni events in your local area.
Be a part of MyMichiganTech and discover your network. Find old friends in the directory, plan an alumni event, review classifieds, and get the latest alumni news.
Follow Us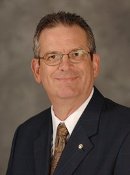 Richard Lyon
'76
Richard Lyon, P.E. completed his baccalaureate degree in civil engineering at Michigan Tech in 1976 and his Master of Business Administration at Saginaw Valley State in 1989. Following graduation he spent 3 years with Gilbert/Commonwealth Associates before joining MacMillan Associates, Inc. in 1979. Mr. Lyon is currently President of MacMillan Associates, a multi-disciplined consulting engineering company based in . . .
Jackie Jiran
'96
Jackie Jiran '96 chose Michigan Tech after attending the Women in Engineering Summer Youth Program. She says her interest was piqued by the academics and she fell in love with the Keweenaw immediately. After graduation, Jackie's first job was with Gerace Construction Co. in Midland, MI. She also worked for Hubbell, Roth and Clark, Inc.; Michigan's Department of Transportation, and the University of Wisconsin ;Madison. . . .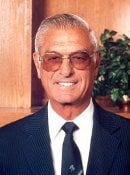 Cletus Courchaine
'52
A native of Chassell, Michigan, Mr. Cletus L. Courchaine received his baccalaureate in civil engineering with honor from Michigan Tech in 1952. After a brief period with the Houghton County Road Commission, Cletus served as a first lieutenant in the 354th Engineering Construction Battalion in Germany from 1952-54. He joined the Calhoun County Health Department as a Public Health Engineer in 1954 and was appointed as . . .
Alumni News