Our curriculum goes beyond the theory of design—our students get their hands wet and their feet dirty.
Our vision to strengthen the exceptional CEGE programs begins with alumni like you who have realized great success due in part to your education at Michigan Tech. Your gifts directly impact the education of students today and the civil and environmental engineering breakthroughs of tomorrow. Monetary gifts go toward supporting the existing programs and creation of new and innovative experiences, maintaining advanced facilities and equipment, funding opportunities for real-world application and experience for students, and attracting world-class faculty.
To learn more about how you can support civil, environmental, and geospatial engineering at Michigan Tech, contact: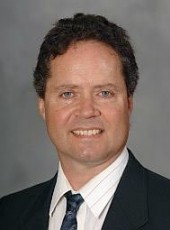 Interim Chair, Civil, Environmental, and Geospatial Engineering
Professor, Civil, Environmental, and Geospatial Engineering
How You Can Help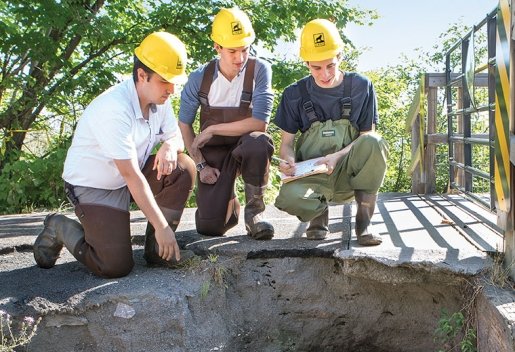 Dedicated People
Aid students through scholarships, fellowships, and academic support in the Student Success Center. Ensure our graduates have a foundation built on exceptional engineering principles and practical knowledge, and open doors for educational and research opportunities.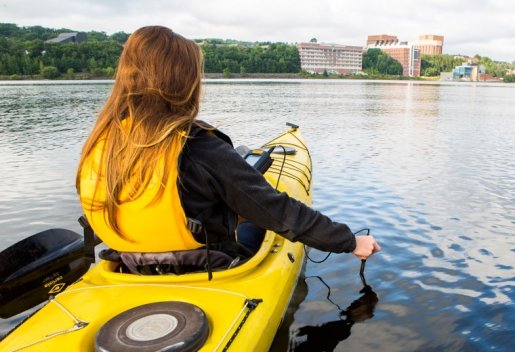 Prestigious Programs
Safeguard the quality of our educational experience. Continue the legacy of producing world-class engineers. Help us maintain our rankings and honor the high standards set by faculty, staff, students, and alumni of the civil, environmental, and geospatial engineering programs.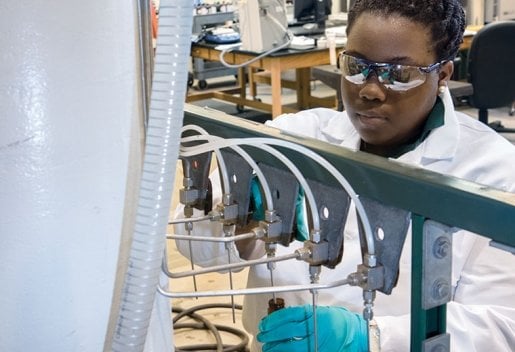 Memorable Places
Enhance the hands-on learning environment you experience while studying at Michigan Tech. Contribute toward laboratory and equipment upgrades that will improve the stature of our program and lead students toward impactful careers.
More Ways to Give
Equipment for Undergraduate Laboratory Facilities
Laboratory facilities are a cornerstone of the department's curriculum. While other civil and environmental programs have moved away from lab experiences in recent years, we believe the lab component of the curriculum is critical and have placed even greater emphasis on maintaining well-equipped facilities. Our students gain hands-on experience in the lab, working with actual materials and performing experiments that reinforce concepts learned in the classroom. To continue developing civil, environmental, and geospatial engineers who have a deeper level of understanding, it is imperative that we replace and upgrade laboratory equipment. Your gift will help us keep the labs furnished with state-of-the-art, functional equipment.
iDesign—International Senior Design
Newly redesigned in 2009, the Michigan Tech iDesign program builds off the heritage of the department's International Senior Design (ISD) class that ran from 2000 to 2008. iDesign affords students a venue for participating in inspired, international, integrative community engineering design with partners in economically disadvantaged locations around the world. The program integrates sustainable, community-based design; field engineering needs analysis and measurements; and a full-scale design analysis on campus, followed by communication of the results to project partners. To date, over 200 civil, environmental, and geospatial engineering students have created sustainable solutions to pressing water, sanitation, transportation, and energy challenges. More than half of participants have been women.
Steel Bridge Team
Every year, Michigan Tech Steel Bridge Team members, design, fabricate, and assemble a 20-ft steel bridge to compete at the ASCE Conference. This is an extremely dedicated group of students that for several months work hard on creating a masterpiece which will represent not only their student chapter, but their university as a whole.
Steel bridge is more than just a competition at the ASCE Conference. It is a great way to have fun, while obtaining knowledge that will be helpful in the future. It is allows students to have hands-on experience and apply concepts they have learned in their classes. For freshmen, who have not taken civil engineering specific classes yet, it is a chance to learn many static, fabrication and building concepts before they even take their core classes. It is also a great way to experience working on a big group project, which will help develop planning, organization, delegation, and communication skills. And on top of all, it is the most incredible way to network and create wonderful friendships.
Student Organization Leadership Fund
The Department of Civil, Environmental, and Geospatial Engineering houses and promotes student involvement with professional organizations on campus including: American Society of Civil Engineers, Built World Enterprise, Railroad Engineering Activity Club, Chi Epsilon, Engineers Without Borders, and Society for Environmental Engineers. This early involvement lays the groundwork for lifelong learning and leadership skills. The student organizations send students to national conferences, participate in regional and national competitions, and take field trips for professional development. The Student Organization Leadership Fund seeks to provide funds needed for travel to conferences and field trips.
Department of Civil, Environmental, and Geospatial Engineering
Gifts made directly to the department are unrestricted, giving the department the flexibility to support current priorities and respond to emerging opportunities that are not covered by other funds. All gifts, large or small, are important to the department.
Endowed Practitioner Chair
Gifts made to the Endowed Practitioner Chair Fund allow the department to bring in practicing engineers to teach classes. The insights and industrial experience practitioners contribute to the department is highly valued by our faculty and students.
Engineers Without Borders
Since 2006 the Michigan Tech Chapter of Engineers Without Borders has been making a difference – a difference in the lives and hearts of the participating students and a difference in the communities their projects have been implemented. This student organization and its faculty mentor, David Watkins, have developed budding engineering students into internationally responsible engineering professionals. There have been hundreds of Michigan Tech students that have benefitted from involvement with this immersive design-build project-based organization. Donations will be used to cover student travel and material costs for the project.