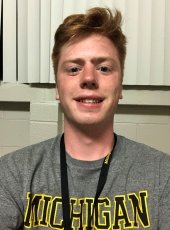 Kevin Hoefer
Year: 3rd
Major: Operations and Supply Chain Management
On-Campus Involvement: President of the Finance Club, SENSE Enterprise, The Lode
Why I chose to enroll in ExSEL: I was excited about the opportunity to assist first years in their transition to college and have the chance to give them the advice I wish I had when I started!
Benefits I received from ExSEL: It was rewarding to form relationships with my mentees and see them grow in confidence and independence over the course of the semester.
Favorite Michigan Tech activity/experience: Going to Michigan Tech hockey games with friends and losing my voice by the end of the second period!
---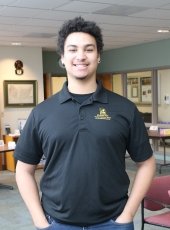 Malachi Wilson
Hometown: Mount Pleasant, MI
Year: 3rd
Major: Biomedical Engineering
On-Campus Involvement: Orientation Executive Staff, ExSEL Peer Mentor, Husky Connect Mentor, President of the Society of African American Men (SAAM), CDI Presidents Council, previous OTL.
Why I chose to enroll in ExSEL: It was another way to reach more students and share my experiences with others in order to help new members.
Benefits I received from ExSEL: Good Friends, Mentoring Opportunities, recruiting new OTL's, more knowledge.
Favorite Michigan Tech activity/experience: Winter Carnival!!!
---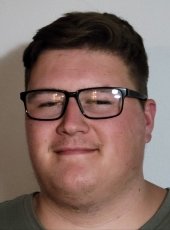 Cole Kahrhoff
Hometown: Alhambra, IL
Major: Cybersecurity
On Campus Involvement: Play for MTU Siege Black Team, attend some RedTeam meetings when I can.
Why I chose to enroll in ExSEL: I knew when I came to college I couldn't just memorize everything or skate through like I had in High School, so I knew I needed to learn to study and make the most of lectures.
Benefits I received from ExSEL: ExSEL taught me to better study and Pay attention to lessons, but it also taught me some pretty handy time management techniques as well as connected me to a mentor that helped me to stay motivated and adjust to college life.
Favorite Tech Experience: The college experience is different for everyone. But I can say that I love working alongside TA's and instructors at Tech for various classes to get hands on experience. I also love play Magic The Gathering with some of the awesome friends I have made here.
---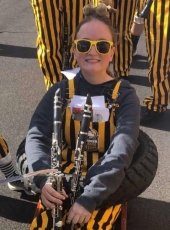 Emily Vincent
Hometown: Howell, MI
Year: 4th and final year
Major: Chemistry, BA with a minor in Pre-Health Professions
On-Campus Involvement: Student conductor for the Huskies Pep Band and student Office assistant for University Marketing and Communications.
Why I chose to enroll in ExSEL: I chose to enroll in the ExSEL program because I didn't know anyone when I moved up to Houghton. Starting from scratch with friends and schooling was absolutely terrifying, but with my amazing mentor's advice, I joined a few different student organizations and gained a lot of amazing friends in the process, including my three best friends and housemates.
Benefits I received from ExSEL: Two of the biggest benefits I gained from the ExSEL program were college transition skills and having an upperclassman for anything I needed. As far as transition skills, I was able to find my own way of studying for course assignments/exams, implement logical time management skills, and fin an off campus job to further my skills in the field I wished to pursue. Secondly, having someone who already knew the ropes of campus life to ask questions to, if I didn't feel comfortable asking my RA or residence education coordinator, was incredibly helpful.
Favorite Michigan Tech activity/experience: My all time favorite activity at Michigan Tech is going to home hockey games with the Pep Band. It gives me a chance to let the stress of school disappear for a few hours and create music and chaos with some of my favorite people.
---