"The past two semesters, with each success coach, really did help me and without them I wouldn't be where I am today. Because of their help and guidance I can confidently go into my third year knowing I will be successful while much less stressed. "

Success Coaches are peer advisors trained to assist with time management, study habits, social interaction, and more. Our coaches come from a variety of backgrounds and majors, but they all share the same goal: help their fellow students succeed at Michigan Tech.
Meet the Success Coaches
Arlethia Bell
Hometown: Detroit, MI
Year at Tech: Fifth
Major: Environmental Engineering
Interests: Singing, Reading, Exploring Nature, Crafts
My Experience at Michigan Tech: Throughout my time at Michigan Tech, I have had the opportunity to immerse myself into a community like no other and become a more well-rounded individual! As a peer mentor and the president of the Black Students Association and National Society of Black Engineers, I have also been able to t help other students learn and grow. I feel that I will leave Michigan Tech with a wealth of experiences, knowledge, and opportunities to reach my future goals.
Nick Drechsler
Hometown: Naperville, IL
Year at Tech: Fifth
Major: Mechanical Engineering
Interests: Drawing, music composition, videography, running & biking, spelunking, geopolitics.
My experience at Michigan Tech: MTU has provided me with tremendous opportunities for personal and professional growth through its diversity of students and faculty, professional and recreational opportunities, and truly outstanding academic support. The cornerstone of this growth has come from my involvement in the Air Force ROTC program, something I encourage all aspiring leaders to explore, regardless of their perceptions of the military.
Logan Galbraith
Hometown: Kingsford, Michigan
Year at Tech: Third
Major: Mechatronics
Minors: Data Acquisition and Industrial Control System and Computer Science
Interests: Disc golf, gaming (apex legends), RC cars, soccer, computer hardware, and many more!
My experience at Michigan Tech: Throughout my time at Michigan Technological University, I have had many opportunities to explore and redefine who I am. The experiences have helped me better understand myself as a whole and better myself both personally and professionally. I just started my journey with the Pavlis Honors College even though I am already
Kevin Hoefer
he/him
Hometown: Midland, MI
Year at Tech: Fourth
Major: Operations and Supply Chain Management
Interests: Running, skiing, swimming, fantasy football, and euchre
My Experience at Michigan Tech: Since my first year as a student, I have tried to take advantage of new opportunities and get involved. As a result, I have done various exciting activities that have pushed me to become a better version of myself. Along the way, I have made numerous friends and memories that have made those moments well worth the time!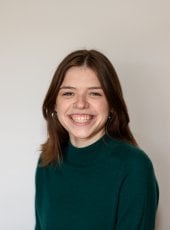 Anna Kavanaugh
she/her
Hometown: Berkley, MI
Year at Tech: Fourth
Major: Environmental Engineering and Sustainability Science and Society
Interests: Hiking, skiing, art, cooking/baking, and exploring the places around me!
My Experience at Michigan Tech: My experience at Michigan Tech has been one of community. Everyone I have worked with has shown me acceptance and support in whatever I might need. I've been provided many opportunities through Michigan Tech, whether that be attending a COP in Egypt, holding a leadership position, or seeing the northern lights right outside my bedroom window. There is no place quite like the Keweenaw or Michigan Tech, and there is definitely no other place I's rather attend college.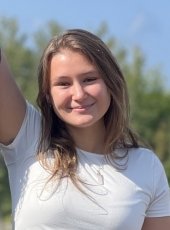 Aliyah Maxwell-Abrams
they/them
Hometown: Lived in Ann Arbor, Grass Lake, and Jackson, Michigan
Year at Tech: Second
Major: Civil Engineering
Minor: Mathematics
Interests: Renewable Energy, Yoga, hiking, biking, hanging out with my cat named Tofu!
My Experience at Michigan Tech: Always busy working, schooling, or building connections/projects. I am the Vice President of the Aikido club, a KYCA member, and a Maker's Space Coach too! :) At first, I thought that I would have a hard time adapting MTU; yet, because oft he resources on campus, I am able to not only survive but thrive, too! MTU is a great climate for making long-lasting relationships varying from friends, study buddies, professional connections, mentors, and more! I am a project lead on the Alternative Energy Enterprise, a research fellow, and training to be a catalyst on campus. I want to make a difference in the world and MTU is highly compatible with that. Hopefully, I can help you pursue your passions and answer your questions.
Josh Nygaard
he/him
Hometown: Blaine, MN
Year at Tech: Junior
Major: Computer Science
Interests: Gaming, music production, running, swimming, lifting, being outdoors, and making new friends!
My experience at Michigan Tech: I am incredibly grateful for my time at Tech, especially for the opportunities to participate in several events ant traditions them make Tech a unique place. I am involved in His House Christian Fellowship, Husky Swim Club, MUB, Students for Life, and St. Alber the Great. All those organizations -- as well as my classes and mingling about campus -- are where I started numerous lifelong friendships that I cannot be thankful enough for. I am also immensely appreciative of Tech's advocacy for student well-being. I am tremendously thankful for every moment I've had here.
Jozie Opela
Hometown: I moved around a lot as a kid. So, I don't really have one place to call home, or be the one place that I grew up/ My family lives in Minnesota now, and hopefully are there to stay for a while!
Year at Tech: Third
Major: Biochemistry and Molecular Biology
Minor: Pre-Health
Interests: Hockey, Lacrosse, reading, movies, and being outdoors.
My experience at Michigan Tech: I love Michigan Tech! I came here because of all the hockey opportunities, but also because I love the snow! I would have to say it is a magical experience to have snow always falling from the sky. While the classes are hard here at Tech, the fact that we are immersed in nature makes everything just feel okay. Tech has also helped to push me out of my comfort zone, and to try many new things that I do not think I normally would have in the past! Michigan tech has become my home.
Jack Racignol
Hometown: McBain, MI
Year At Tech: Senior
Major: Ecology and Evolutionary Biology
Minor: Fish Biology
Interests: Astrophotography, skiing, hockey, baking, hobby farming, and exploring the copper country.
My experience at Michigan Tech: I cam to Tech because I believed it would provide me with a superb education to prepare me for a future career, however, I never could have foresaw the lifelong friends and unforgettable memories I have made during my time here. Tech has provided me with the opportunity for personal growth through challenging but interesting classes, a unique and tight knit student community, and a one-of-a-kind location here in the Keweenaw. I look forward to carrying what I have learned both in and out of the classroom into my future career and personal life.
Skyler Spitzley
Hometown: Ovid, MI
Year at Tech: Third
Major: Operations and Supply Chain Management
Interests: Reading, biking, swimming, cooking and baking, scrapbooking
My experience at Michigan Tech: My Michigan Tech experience has been one for the books. I've immersed myself not only in the Husky Community but also in the local community. I teach swim lessons to all ages, I'm Vice President of Blue Key, I'm Treasurer of Women in Management, and involved in other activities. Michigan Tech allows you to be involved in community and professional/personal development. I have gained so much knowledge on who I am as a person and how I can help those around me thrive.
Lucy Straubel
they/he
Hometown: Traverse City, MI
Year at Tech: Fourth
Major: Theater and Electronic Media Performance
Interests: Reading, writing, art, history, hiking with my dog
My experience at Michigan Tech: I have been at Michigan Tech for four amazing years, and I wouldn't trade my experience for the world. The Keweenaw is so beautiful and I am so lucky to be able to call this place home, even for a short while. I have been lucky enough to change majors until I found one that fit me and I have made so many lifelong friends here at Tech. Michigan Tech has taught me so much about myself and I am so excited to go into the real world and make a difference. Nothing has prepared me for adult life like Michigan Tech has.
Emma Wade
Hometown: Manchester, MI
Major: Forestry
Minor: Ecology and Business
Interests: Photography, crocheting, hiking , timber sports,and weight lifting
My experience at Michigan Tech: My experience at Michigan Tech has been very fulfilling and has set me up for success in my career.
Casey Zampaloni
she/her/hers
Hometown: Kingsley, MI
Major: Civil Engineering
Minor: Aerospace Studies
Interests: Reading, traveling, exploring the UP, hiking, cooking, drawing
My experience at Michigan Tech: My time at MTU has largely been spent furthering my person and professional development through AFROTC and the intense academics provided. In addition, the friendships and experiences I have made here have given me a stronger sense of self and stronger social network that has allowed me to persevere thought my challenges. While I look forward to graduating and applying all I have learned, I will very fondly remember by time and the people here.