What is HuskyLead?
HuskyLEAD, a leadership development series for all Michigan Tech students. At Michigan Tech, we believe that leadership development is essential for all students to truly make an impact on campus and society. This program encourages all students from campus leaders and student organization officers, to individuals who just want to learn, to elevate their leadership skills by learning the best techniques, tips, and tricks for their personal, organizational, academic, and professional success.
What skills are built through participation in the HuskyLead Series?
The HuskyLEAD series focuses on five different leadership competencies:
Self-Awareness: Part of strong leadership is learning about yourself – strengths, weaknesses, and personal values – and how to advance organizations and individuals using that self-knowledge.
Teamwork: Cooperation and collaboration are important skills to learn as a leader. You will learn about how to use and navigate groups and teams to promote strong leadership.
Communication: Leaders must understand the "how" and "why" behind communication in order to understand how others can best contribute, how to share information effectively with others, and how to send the desired message.
Ethical Practices: The ethical practices of leaders are constantly challenged. Leaders must stay congruent with ethical principles and practices and the value of affecting others lives positively.
Social Responsibility: As leaders, one of our goals is to understand our roles as members of multiple communities and how we can better the lives of those in those communities through direct and/or indirect involvement.
Fall 2021 HuskyLead Schedule
Thursday, September 9 - "Social Media and Marketing" - Want to improve your student organizations social media presence? Increase your recruitment? Build your digital audience? Prepare for K-Day? Join Cynthia Perkins (University Marketing & Communications) at 6:00 p.m. in the MUB Alumni Lounge to learn more!!!
Tuesday, October 5 - "Robert's Rules of Order and Effective Meetings" - Do you need to brush up on your Robert's Rules of order - or do you know nothing about Robert at all? Either way, you will learn more about running more effective meetings at this HuskyLead. Join Sydney Dankert (Undergraduate Student Government) at 6:00 p.m. in the MUB Ballroom A1 to learn more!!!
Thursday, October 14 - "Be Well: Navigating School/Life Balance" - Are you over-committed? Do you struggle with managing your schedule? Do you take time for self-care? Do you often think about how busy you are? Us, too. But don't worry - we have the workshop for you! Join Health & Well-Being Manage, Whitney Boroski and her Peer Health Ambassadors as they discuss how to "Be Well" at 4:00 p.m. in MUB Ballroom A1!!!
Thursday, October 28 - "Event Planning 101" - Are you interested in learning more about planning a successful event? Want to learn more about planning an event here at Tech? Need some best practices for your student organizations upcoming event? Join Jodi Miller (Career Services) at 4:00 p.m. in the MUB Ballroom to learn more!!!
Tuesday, November 16 - "Campus Resources You Are NOT Using" - Are you struggling to plan events? Do you know where to go to rent a vehicle on campus? Do you know how to create a risk management plan? Do you know where to advertise your RSO? We can help! You won't want to miss out on all of these great tips & tricks! Join Student Leadership & Involvement staff to learn more at 4:00 p.m. in the MUB Ballroom to learn more!!!
Spring 2021 HuskyLead Schedule
Thursday, January 28 - "Organizational Finances and Budgeting" - Want to feel prepared and ready to present your RSO budgets? Attend this HuskyLead to discuss organizational budgeting and how to prepare a successful budget for your club. Join us in this Virtual HuskyLead at 3 p.m. on January 28 on Zoom.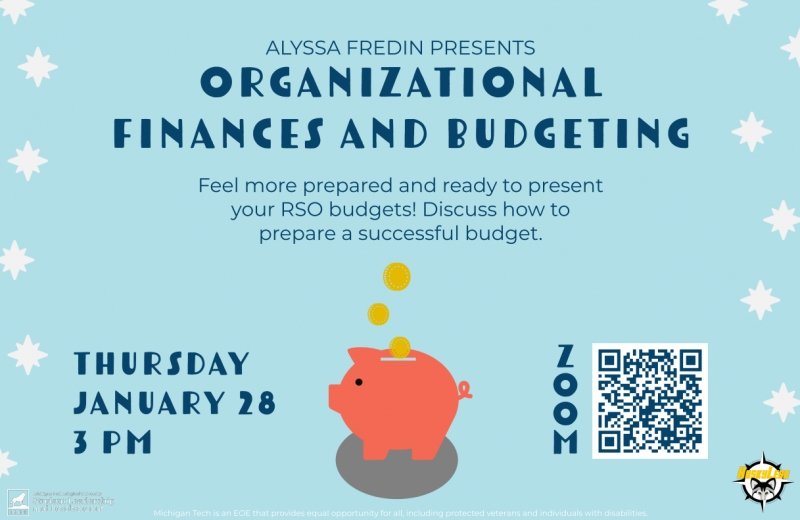 Thursday, February 18 - "Connecting with Others" - Finding ways to connect with others can improve your mood and other people. During this time, we have to work harder to connect and reach out to others. Attend this HuskyLead to learn how to make those connections. Join us at 4 p.m. on Zoom.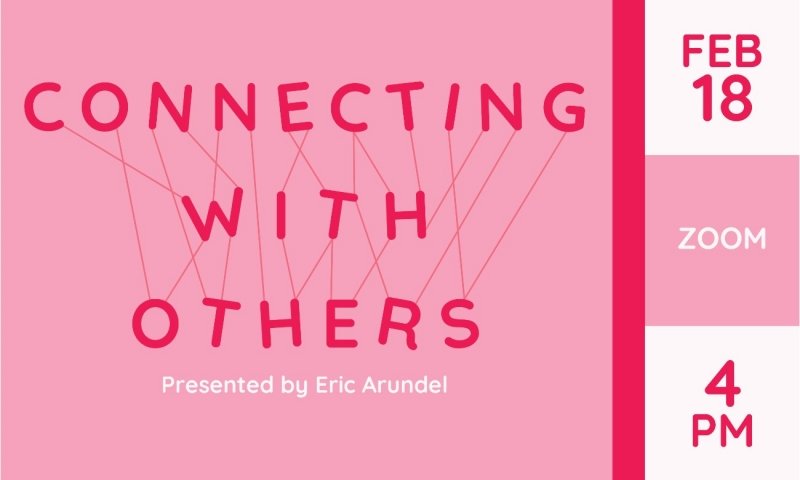 Thursday, April 1 - "Keeping in Touch Over the Summer" - Do you want to start the Fall semester with a plan and ready to go? Keeping connected with your organization members over the summer can help you accomplish just that. Attend this HuskyLead to learn best practices on how to stay in touch and make a plan for a successful future. Join us at 5 p.m. on Zoom.
Fall 2020 HuskyLead Schedule
Thursday, September 3 - "How to Market Your College Experience to Employers" - Students will learn about how to market their involvement, both on their resumes and in conversation. Being able to communicate the skills gained outside the classroom is key when companies are faced with many qualified candidates. View the recording of this HuskyLead here.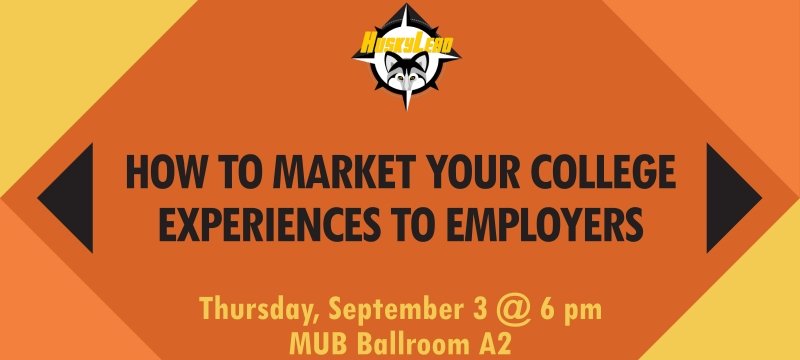 Thursday, September 10 - "Recruitment Basics" - MAP your way to success. Attend this HuskyLead being held in MUB Ballroom A2 at 6 p.m.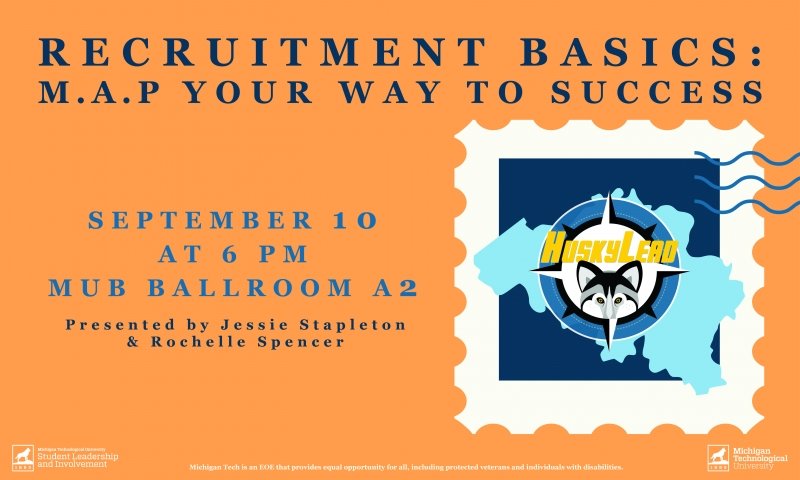 Tuesday, September 29 - "Keep It Going" - Overcome challenges in your organization and discover your "why" as a leader. Learn how to empower your members and become a confident leader. Want to find your Self Motivation score? Take this Quiz
Join us over Zoom.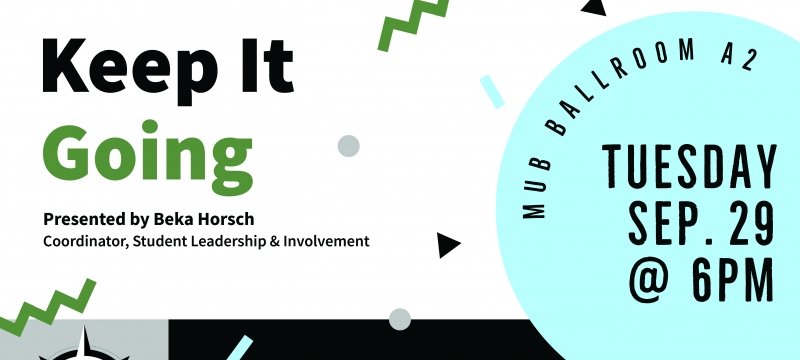 Tuesday, October 6 - "How to have Experiences Employers Look For" - What are companies looking for? Learn about what kind of involvement opportunities, extracurriculars, and leadership experience can benefit you during your job search. Attend this HuskyLead at 6 p.m. over Zoom.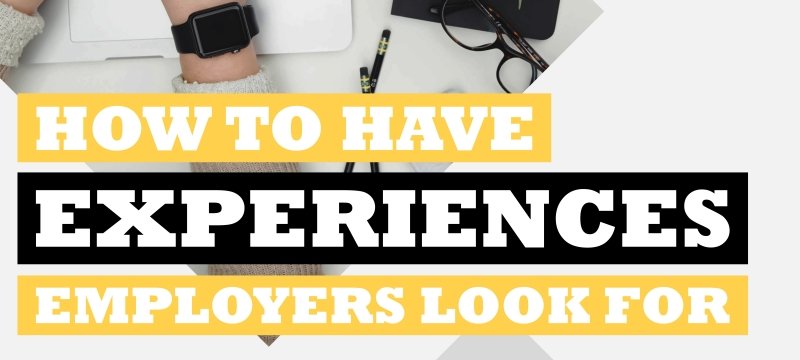 Tuesday, October 20 - "Meeting Management" - Develop skills to be able to be effective when facilitating discussions, lead meetings, and navigate conflict. Join us at 6 p.m. to participate in this HuskyLead.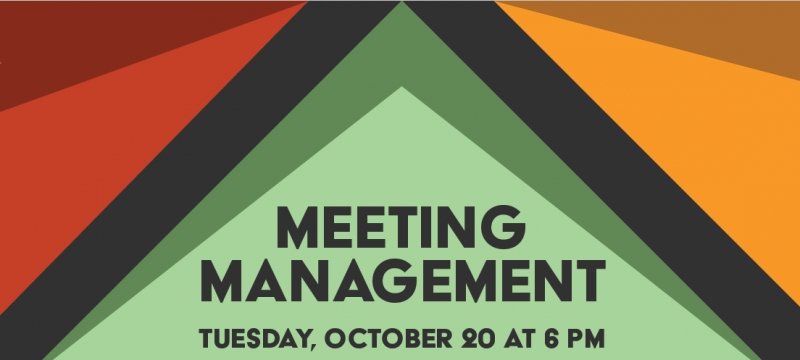 Thursday, October 29 - "Overcoming Organizational Challenges" - The opportunity to learn skills in building an effective and long lasting organization that serves the needs of all. Attend this HuskyLead at 6 p.m.
Join us over Zoom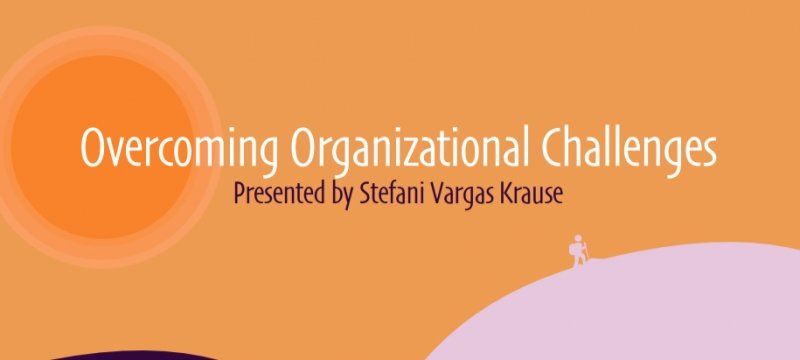 Thursday, November 12 - "Health and Well-Being" - How do you encourage your friends and organization members to engage in self care and well being? Find ways to understand the signs of over-involvement and the importance of a well rounded experience. Join us at 6 p.m. in MUB Ballroom A2.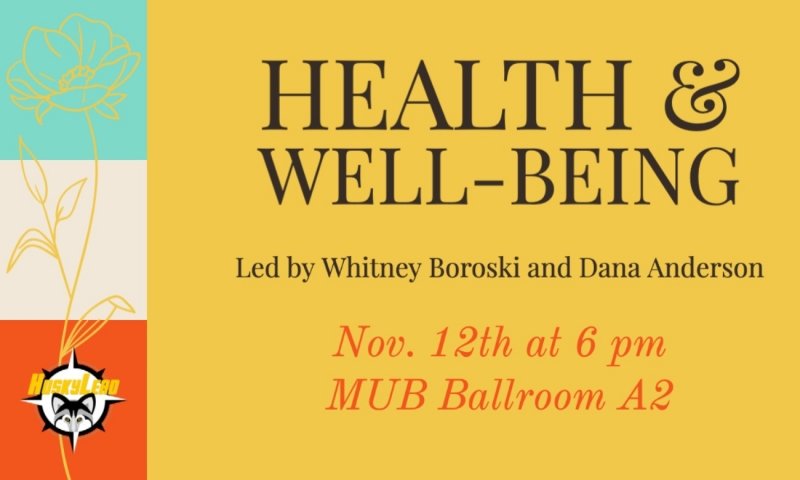 Thursday, December 3 - "Step Into Leadership" - An effective officer transition can set the tone for future organization success. Learn how to effectively run an officer election and facilitate proper knowledge transfer for incoming organizational leaders. Attend this HuskyLead on Zoom.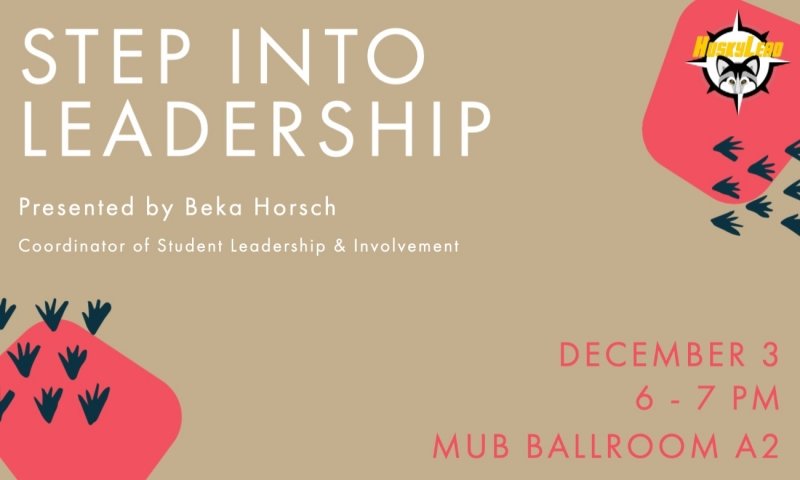 Previous HuskyLead Sessions