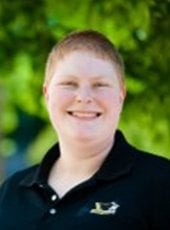 Margo Woller-Carter
'04, '06
Margo Woller-Carter is the Senior Manager of Human Factors Engineering and Technical Documentation of Siements Healthineers Ultrasound. Woller-Carter was born and raised in Merrill, WI, and went on to attend Michigan Technological University, where she gained an A.A.S. in Electrical Engineering Technology and a B.S. in Psychology. She went on to earn a Master's Degree in Cognitive/Human Factors Psychology from Kansas . . .
Cheryl Van Allsburg
'80
Cheryl received a Bachelor of Science in Social Sciences from Michigan Tech in 1980. She graduated from Ohio State University in 1985 with a Master of Science in City and Regional Planning. Currently she is self-employed as an administrative consultant, focusing on neighborhood community planning. In the past, Cheryl has been a director, manager, and senior planner for community and neighborhood planning for development . . .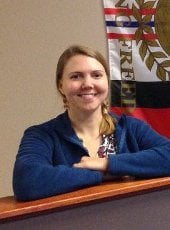 Michelle Kovachich
'05
In July [2016], Michelle Kovachich began her duties as a readjustment counselor with the Veterans Health Administration (VHA). Her new job brought the Calumet native, a Michigan Tech alumna and US Army veteran, home after more than a decade that took her from Alaska to the Middle East and back again. Kovachich says she loves to travel and when she graduated from high school she entertained opportunities to pursue . . .

Tell us your story
We like to stay connected with our alumni, and our current students enjoy learning about your achievements and milestones. Tell us about your career, share a story, or submit an old photo.
Alumni News
Follow Us
Alumni Links
Take pride as a member of the Michigan Tech alumni family with 64,000 members living and working in more than 100 nations around the world!
Take advantage of continuing education and career planning and assistance, or even get help finding a job.
Being an alumnus of Michigan Tech has advantages other than a world-class education.
Stay current with department news and research.
What You Can Do
Join the Michigan Tech Alumni LinkedIn group.
Enjoy Alumni events in your local area.
We appreciate your gift no matter the size.
Update your Information: where has your Social Sciences education led you?