Sponsored Programs

Marilyn Haapapuro
Director of Industry Sponsored Programs
906-487-2228
Lakeshore Center 202F
Specialties
Administration of industrial sponsored research agreements, including negotiation practices, proposal and award processes, and contract language.
Develop, review and approve budgets and proposals prior to submission to industrial sponsors, including those with federal pass-through funds.
Review, interpret and negotiate agreement terms and conditions with industrial sponsors.
Review, interpret and determine applicability of Federal Acquisition Regulations in federal pass-through awards.
Provide post award support (eg. time extensions, changes in principal investigator, budget modifications, changes in project scope).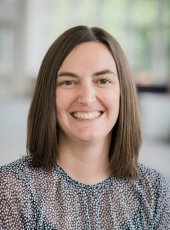 Kelly Kallio
Director of Government Sponsored Programs
906-487-2226
Lakeshore Center 202D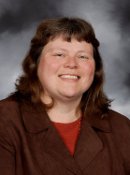 Carol Wiitanen
Senior Sponsored Programs Analyst
906-487-2226
Lakeshore Center 202H
Specialties
Develop, review, and approve budgets and proposals prior to submission
Review, interpret, and negotiate agreement terms and conditions for government agreements
Create, negotiate, and administer sub-awards
Post award support (eg. time extensions, changes in principal investigator, budget modifications, changes in scope, etc., excluding accounting functions)

Jennifer Bukovich
Sponsored Programs Analyst
906-487-2226
Lakeshore Center 202I
Specialties
Develop, review, and approve budgets and proposals prior to submission
Review, interpret, and negotiate agreement terms and conditions for government agreements
Create, negotiate, and administer sub-awards
Post-award support (eg. time extensions, changes in principal investigator, budget modifications, changes in scope, etc., excluding accounting functions)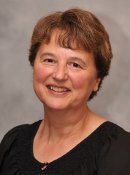 Carol Frendewey
Sponsored Programs Analyst
906-487-2735
Lakeshore Center 202J
Specialties
General oversight of Foundation, Association and Society proposals and awards
Develop, review and approve budgets and proposals prior to submission
Review, interpret and negotiate agreement terms and conditions
Provide post-award support (e.g. time extensions, budget modifications, changes in scope, excluding accounting functions)
Assist with industrial and foreign sponsored proposals and awards
Manage departmental general fund and research project finances and budgets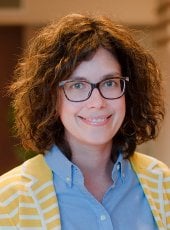 Hilary Anderson
Assistant Sponsored Programs Analyst
906-487-2226
Lakeshore Center, Third Floor
Specialties
Develop, review, and approve budgets and proposals prior to submission
Review, interpret and negotiate agreement terms and conditions for government agreements and contracts
Create, negotiate, and administer sub-awards
Post-award support (e.g. time extension, changes in principal investigator, budget modifications, changes in scope, etc., excluding accounting functions)
Randy Laurn
Assistant Sponsored Programs Analyst
906-487-2226
Dow 616 and Lakeshore Center, Third Floor
Specialties
Develop, review, and approve budgets and proposals prior to submission
Review, interpret and negotiate agreement terms and conditions for government agreements and contracts
Create, negotiate, and administer sub-awards
Post-award support (e.g. time extension, changes in principal investigator, budget modifications, changes in scope, etc., excluding accounting functions)

Kathleen Terando
Assistant Sponsored Programs Analyst
906-487-2228
Lakeshore Center, 202N

Char Spruce
Assistant Sponsored Programs Analyst
906-487-2226
Lakeshore Center
Specialties
Develop, review, and approve budgets and proposals prior to submission

Review, interpret and negotiate agreement terms and conditions for government agreements and contracts

Create, negotiate, and administer sub-awards

Post-award support (e.g. time extension, changes in principal investigator, budget modifications, changes in scope, etc., excluding accounting functions)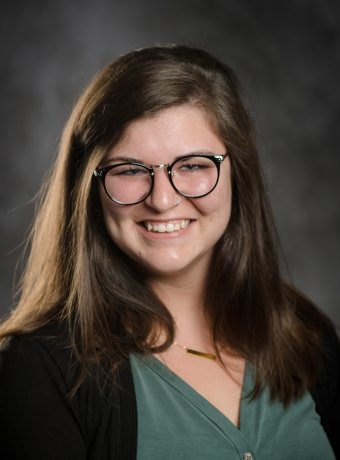 906-487-2226
Lakeshore Center, Third Floor
Specialties
Assist Analysts with proposal and award processes
Coordinate the preparation and hardcopy/electronic submission of proposals and awards
Track proposal and awards in department databases

Kelsey Kocher
Assistant Sponsored Programs Analyst
906-487-2226
Lakeshore Center, Third Floor
Specialties
Develop, review and approve budgets and proposals prior to submission
Review, interpret and negotiate agreement terms and conditions for government agreements and contracts
Create, negotiate, and administer sub-awards
Post-award support (e.g. time extension, changes in principal investigator, budget modifications, changes in scope, etc., excluding accounting functions) 

906-487-2226
Lakeshore Center, 3rd Floor
Specialties
Assist Analysts with proposal and award processes
Coordinate the preparation and hardcopy/electronic submission of proposals and awards
Track proposal and awards in department databases