Catch up with your favorite Huskies, mark your calendars for Alumni Reunion 2023, and read all about the 2022 alumni award winners.
Alumni Reunion
More than 450 alumni and friends participated in Alumni Reunion 2022. Highlights of the full weekend of events included the Golden M Ceremony celebrating the Class of 1972, Alumni Awards Ceremony, 50th Mascot Anniversary, and the 100 Years of Hockey Celebration.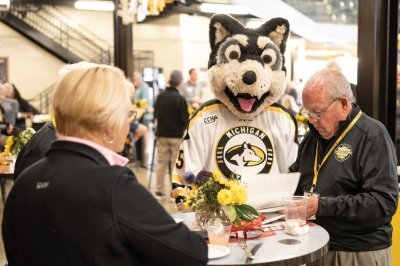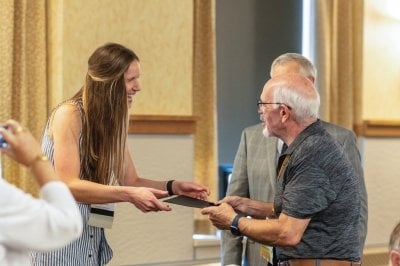 Save the Date!
Michigan Tech will host Alumni Reunion weekend on campus August 3-5, 2023. Featured classes are as follows:
1953—70 years
1958—65 years
1963—60 years
1968—55 years
1973—50 years
1983—40 years
1993—30 years
1998—25 years
2003—20 years
2013—10 years
While we look forward to celebrating our honored classes, all alumni, no matter your graduation year, are invited to join the festivities. The more the merrier!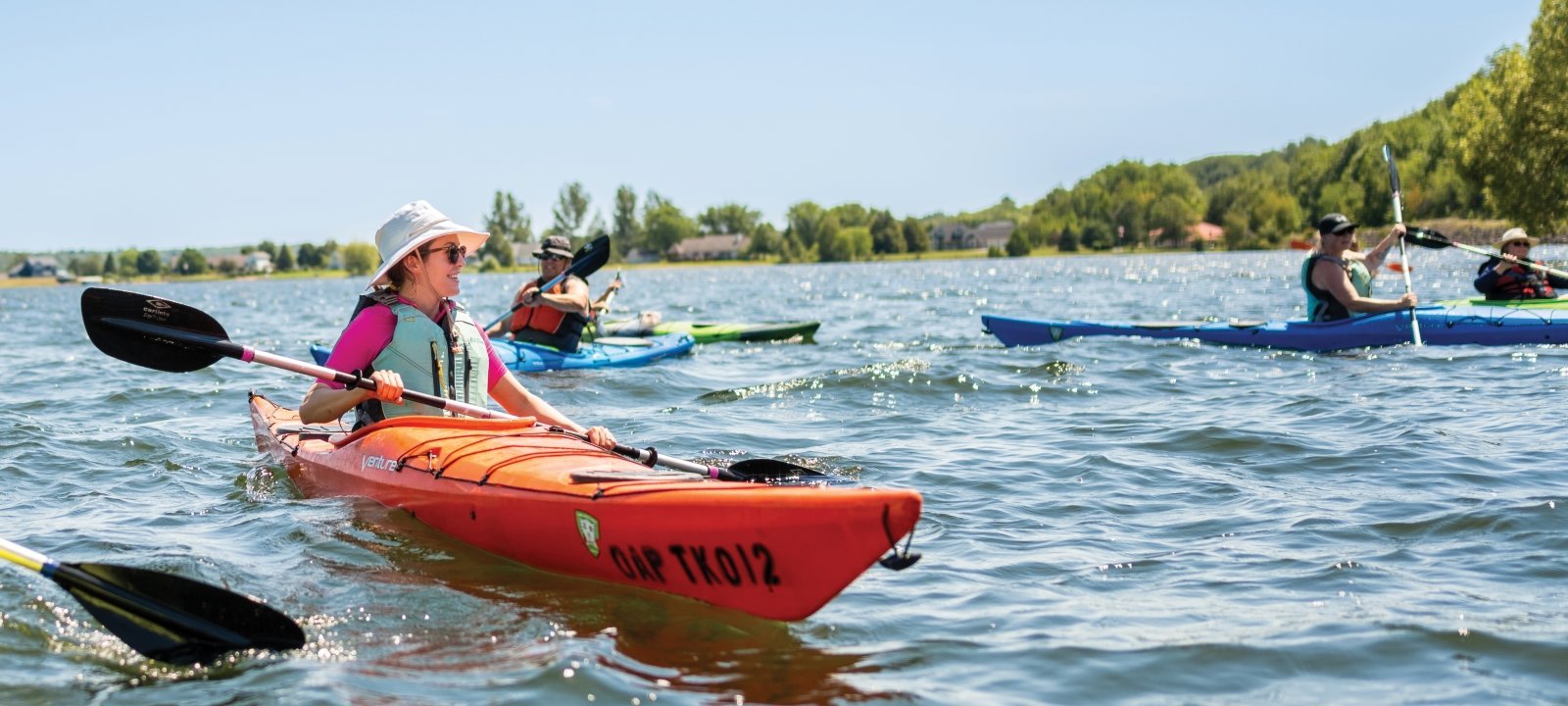 2022 Alumni Award Winners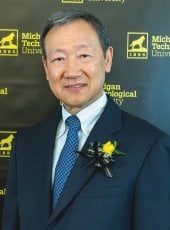 Chang Park '73
Distinguished Alumni Award
Chang Park '73, founder, president, and CEO of Universal Remote Control Inc. (URC), was named the Distinguished Alumni Award winner for 2022. He earned dual bachelor degrees in electrical engineering and engineering administration from Michigan Tech and an MBA from Wharton School of the University of Pennsylvania.
Park worked for an engineering consulting firm specializing in designing rapid transit systems and later for Morgan Guaranty in international finance. He went on to found URC, which produces and distributes remote controls and home automation products.
The recipient of an honorary PhD from MTU in 2011, Park is the chairman of the Chang K. Park Foundation, an organization that supports human rights, the elimination of poverty and hunger, the implementation of political reform, and economic justice.
---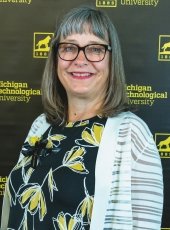 Cynthia Hodges '87 '90
Outstanding Service Award
Cynthia Hodges '87 '90 earned the Outstanding Service Award. She holds two mechanical engineering degrees from Michigan Tech—a bachelor's in 1987 and a master's in 1990. Hodges went on to a long career at Ford Motor Company, working as a product test engineer, in product development, and in purchasing.
A past president of the Society of Women Engineers of Detroit, Hodges has remained connected to Tech in many ways. She was a charter member of the Presidential Council of Alumnae, a member of the Alumni Board of Directors, and a member of the Career Services Advisory Board.
---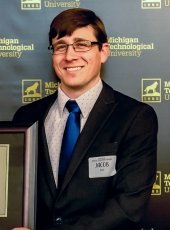 Jacob Heck '10
Outstanding Young Alumni Award
The Outstanding Young Alumni Award recipient was Jacob Heck '10. Heck attended Michigan Tech, earning a bachelor's in surveying engineering. He went on to earn both a master's and PhD in geodetic science from Ohio State University in 2014 and 2019, respectively.
Following his education, Heck has spent his entire career working for the federal government—specifically the National Geodetic Survey (NGS) within the National Oceanic and Atmospheric Administration (NOAA). He currently serves as the Great Lakes regional geodetic advisor.
---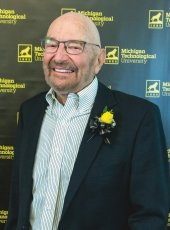 Martin Jurgensen
---
Michigan Technological University is a public research university founded in 1885 in Houghton, Michigan, and is home to more than 7,000 students from 55 countries around the world. Consistently ranked among the best universities in the country for return on investment, Michigan's flagship technological university offers more than 120 undergraduate and graduate degree programs in science and technology, engineering, computing, forestry, business and economics, health professions, humanities, mathematics, social sciences, and the arts. The rural campus is situated just miles from Lake Superior in Michigan's Upper Peninsula, offering year-round opportunities for outdoor adventure.