Michigan Tech has been clear on our mission from day one. The state's only public university specifically established to drive industry forward, Tech consistently delivers on our promise to supply the leading-edge technology that industry needs. Autonomous vehicles for unstructured environments. Next-generation composite materials for deep-space missions. Technologies to recycle and reuse electric vehicle batteries. Computer-aided precision medicine to manage unruptured brain aneurysms.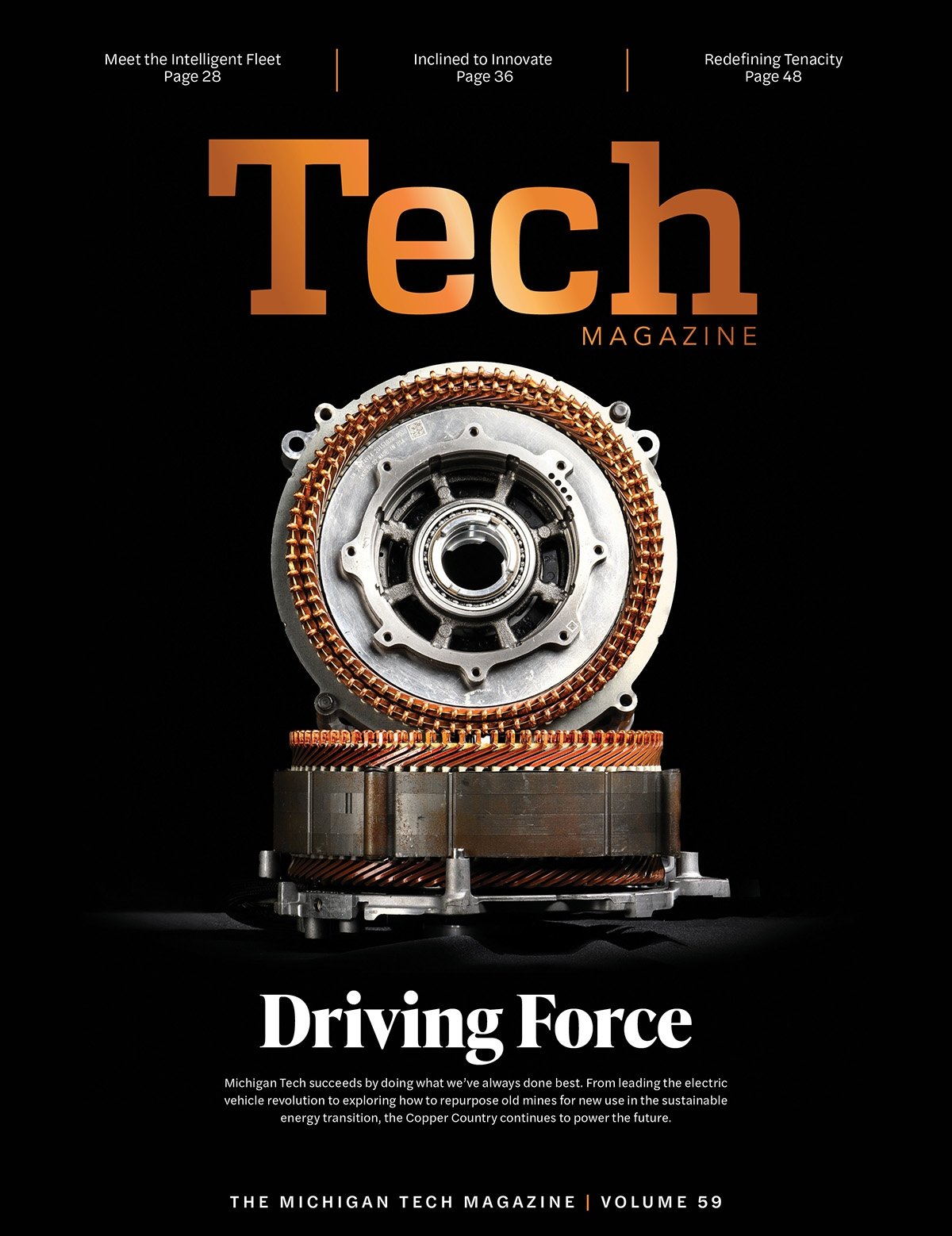 On the cover: Michigan Tech succeeds by doing what we've always done best. From leading the electric vehicle revolution to exploring how to repurpose old mines for new use in the sustainable energy transition, the Copper Country continues to power the future.

---
The Michigan Tech Magazine is published by University Marketing and Communications at Michigan Technological University, 1400 Townsend Drive, Houghton, Michigan 49931-1295.
Ian Repp—Associate Vice President of University Marketing and Communications
Stefanie Sidortsova—Executive Director of Communications
Nicole Kelly—Creative Director
Bob Gross—Graphic Design Specialist
Kaden Staley—Photography Specialist
Allison Carter—Executive Director of Marketing
Wes Frahm—Advancement and Alumni Engagement Editor
Jessie Tobias—Copy Editor
Ellen Marello—Freelance Artist
Ben Jaszczak—Multimedia Specialist
Megan Ross—Digital Support Manager
Comments to the editor
magazine@mtu.edu
Dream Jobs submissions and mailing address changes
alumni@mtu.edu