Jacob Heck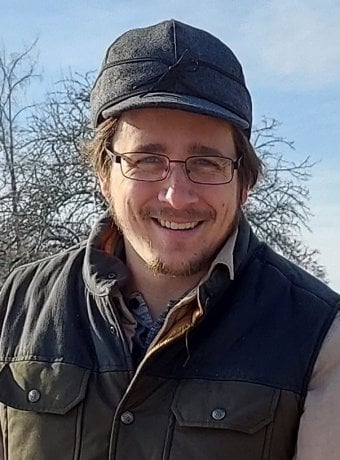 Jacob Heck's career as a geodesist has allowed him to live out a childhood dream of world travel. "I've been to six continents (including Antarctica) for both field work and conferences. That's allowed me to meet and work with many interesting people with a variety of experiences and expertise."
Heck attended Michigan Tech, earning a Bachelor's in Surveying Engineering in 2010. He went on to earn both a Masters and PhD in Geodetic Science from Ohio State in 2014 and 2019, respectively.
Following his education, Heck has spent his entire career working for the federal government—specifically the National Geodetic Survey (NGS) within the National Oceanic and Atmospheric Administration (NOAA). He first worked on research related to Global Navigation Satellite System (GNSS) positioning at NGS headquarters in Silver Spring, Maryland. Two years ago, he returned near his hometown in southeast Michigan as the Great Lakes Regional Geodetic Advisor. In that role, he helps surveyors, engineers, scientists, and others to access geodetic control that is part of the National Spatial Reference System (the nation's coordinate system that NGS defines, maintains, and provides access to).
Heck also completed a temporary assignment as chief of the Geosciences Research Division at NGS, where he led a team of scientists that are moving the agency into the future.
"Tech taught me many things not only in the classroom, but also outside of it," he said. "The courses taught the fundamentals about how to do the work and prepare for the licensing exams. I was fortunate to forge good relationships with members of Tech's professional advisory board, and I met many more professionals from all over the country during annual trips to state-level and national surveying conferences. Those experiences taught me how to be professional and how to engage with the professional community."
Heck has been lauded for his work. He earned the "Emblema de Oro" that Bolivia's Military Geographic Institute awarded for his support of their nationwide geodetic network. The then 32-year-old was also named one of xyHt Magazine's 40 Under 40 in 2020.
A very active student, Heck was involved in the Michigan Tech Pep Band and worked as a math tutor in Tech's Math Learning Center.
"There are so many great memories to choose from," he said. "I met my wife (Amanda Kelmer '10 Chemical Engineering) while I was at Tech, so that's first. Broomball, Pep Band, camping trips, Winter Carnival, and movies at Fisher 135 are some other great ones."
Heck also recalls an annual fall field trip with the Douglass Houghton Student Surveying Chapter. "We learned about the original surveyors in the U.P., then retraced their footsteps, following their original field notes from over 150 years earlier."
Remembering the mentoring he received from alumni when he was a student, Heck has joined Tech's Civil, Environmental, and Geospatial Engineering Advisory Board. "What I learned from the alumni helped provide me with a more complete education," he said. "I owe the same thing to the next generation, and I want them to do well as we all approach the world's problems together."
Heck is a member of the International Federation of Surveyors, National Society of Professional Surveyors, and American Association for Geodetic Surveying, and has been active within the National Council of Examiners for Engineers and Surveyors.
Heck was bestowed Michigan Tech's Outstanding Young Alumni Award in 2022.
Updated April 2022