How An Advanced Degree Can Upgrade Your Career Path.
If you're wondering about the benefits of a master's degree and what master's program is right for you, you're not alone. According to the Council of Graduate Schools, over 2 million people apply to graduate school every year. Read on to learn more about the benefits of earning a master's or professional degree and what doing so can mean for your career outlook.
What is An Advanced Degree?
An advanced degree, in short, is an educational opportunity to specialize in a topic or topics within a given field of study. Whether you work in a science-related field, communications, engineering, or management, new knowledge and discoveries are constantly being added. Those who pursue that knowledge through advanced degrees could become leaders in their field.
In short, advanced degrees are graduate certificates, master's degrees, and PhD degrees.
Are Advanced Degrees Popular?
Yes, indeed, they are. More people than ever are enrolling in advanced degree programs. That is, according to the National Student Clearinghouse Research Center, a nonprofit and nongovernmental organization, enrollment in graduate programs increased during Fall 2020 as well as during Spring 2021, far outpacing the growth predicted by the National Center of Education Statistics (NCES).
Several sources attribute much of this growth to online graduate enrollment, which amped up during the pandemic. In fact, Education and Beyond (EAB) reports that both online graduate programs and the number of students enrolled in them increased substantially. One program experiencing the most popularity and growth was the online MBA. In fact, for the first time ever, in 2020-2021, online MBA students surpassed in-person MBA students.
But these are just facts. To decide whether an advanced degree is for you, read on to learn more about some of the benefits of earning a master's or a professional degree.
What are Some of the Benefits of an Advanced Degree?
With the right advanced degree, you can harness the skills you need to become a leader, such as collaboration, communication, analysis, and decision-making. Obtaining a master's degree also signals to employers that you are ready and able to take your skills and career to the next level.
Now is a great time to make your move towards getting your master's degree. According to the U.S. Bureau of Labor Statistics (BLS), individuals with a graduate professional degree may increase their earnings and access greater upward mobility than those without graduate degrees.
There are many advantages of earning a master's degree, including the following: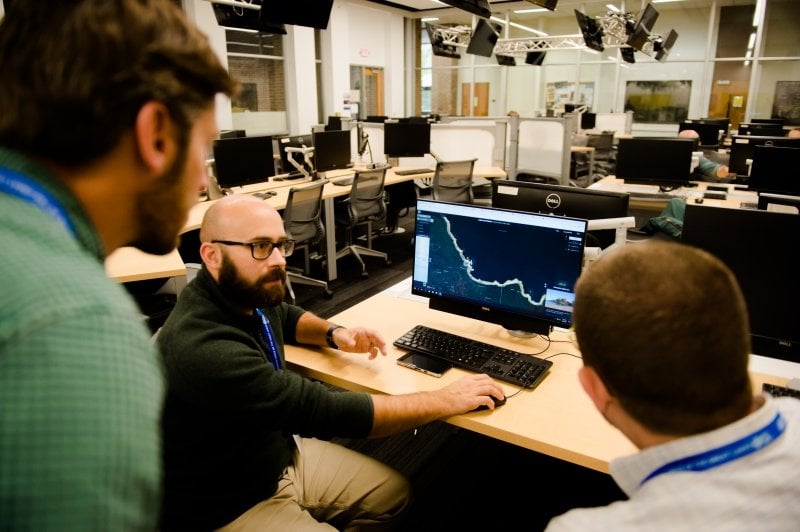 continued education
more fulfilling, impactful roles
increased compensation
additional job security
pathways to in-demand careers
necessary credentials
Add Value to Your Undergraduate Education.
An advanced degree allows to continue your education and develop a specialty that complements or extends your bachelor's (or other) degree. For instance, if you specialized in Computer and Electrical Engineering, you might pursue an advanced degree that focuses on an upcoming field or technological challenge, such as hybrid electric vehicles, advanced electric power engineering, or even automotive systems and controls. Or if you couldn't get enough of civil engineering as an undergraduate, you might pursue an online structural engineering certificate in bridge analysis and design.
Some master's degrees offer more general, broadly applicable skills, such as those in public policy and business administration, which complement several undergraduate degrees.
Whatever master's degree you choose, you will further develop your skills in communication, leadership, and professionalism. And because graduate school classes tend to be highly specialized, you're work closely with some of the most well-respected minds in your area, resulting in professional connections that can position you to enter your career in a more senior role.
Pursue Your Passions While Enhancing Your Skills.
Advancing your career and pursuing personal fulfillment are two major reasons for returning to graduate school. Perhaps you've lost the spark you once had for your current position, or you're not making the impact you once wanted. You may not feel challenged anymore. You may feel the need to strike out on your own, but you know you must level up your entrepreneurial or other specialized skills. Advances in technology are creating entirely new fields of study that may have captured your imagination. For all these reasons, graduate school may allow you to challenge yourself, enhance your skills, finish what you stated, and acquire in-demand knowledge and skills.
Whatever your motivation, know that many companies now require applicants to hold advanced degrees to be considered for mid- to upper-level positions. As early as 2016, Fast Company reported on how employers were pumping up their education requirements for new hires. And according to a CareerBuilder survey, this trend has continued. In other words, an advanced degree may help you move up the corporate ladder, transition into an entirely new career, and open up other doors.
Increase Your Earning Potential with a Master's Degree.
Then there is the matter of salaries. According to a study done by the Georgetown University Center on Education and the Workforce, those holding advanced degrees may earn over 30% more over the span of their career than employees with only bachelor's degrees.
Of course, you'll find a broad range of salaries being offered for master's degree holders, which depend on industry and company, location, the economy, and your level of experience. The best-paid master's degree fields are in business, information technology, and engineering. Some starting salaries may begin at $100,000+. Nonetheless, the best advanced degrees are those that lead to the expansion of your educational interests and the fulfillment of your personal goals.
of employers have raised their educational requirements.

is the average extra earning potential of those with master's degrees.
Gain Additional Job Security.
Along with increasing your earning potential, data from the U.S. Bureau of Labor and Statistics demonstrates that the employment rate for individuals with a master's degree or above is higher than those at any other education level. An advanced degree, then, also helps provide economic security when you need it most, such as during an economic downturn.
For example, the Pew Research Center found that highly educated workers were significantly more likely to have retained both their employment and benefits during the COVID-19 crisis and consequent economic downturn. And in the Great Recession of 2008, economic rebound occurred earliest for those with additional education.
Access In-Demand Careers.
A graduate degree may also allow you to take advantage of career trends. For instance, in its future jobs forecast, the Bureau of Labor Statistics (BLS) predicted that the need for statisticians will grow by 33% by 2026. (For perspective, the average job growth is about 7%.) An Online MS in Applied Statistics is an examples of an innovative degree meeting the need for professional, trained statisticians. Similarly, managing and securing the flood of data produced by the healthcare industry has created new employment opportunities. An MS in Health Informatics can prepare you for a career managing and securing health data and much, much more.
Earn Further Certifications and Credentials.
And then there is the relationship between advanced degrees and certification. For instance, the American Society of Civil Engineers grants board certifications (in certain fields). It offers certifications to those who have achieved at least a master's degree, a P.E. license (or foreign equivalent), and 8 years of post-licensure progressive engineering experience. Michigan Tech's own College of Civil, Environmental, and Geospatial Engineering can help you take one of these first steps. The CEGE offers an Online MS with a specialization in Water Resources Engineering. This field is available for board certification.
Are Online Master's Degrees Respected?
Technological advances and improved virtual communication have definitely helped improve the perception that employers have of online graduate degrees. Over the last few years, even the most elite colleges have started to offer online graduate programs. As a result, many employers now make little to no distinction between online and in-person graduate degrees.
For example, a recent study by the Center for the Future of Higher Education and Talent Strategy shows that the majority of employers now view business degrees acquired online as equal to or better than degrees acquired through traditional programs. This is great news for online students!
of employers now view online programs as equal to or better than their in-person versions.

students were enrolled in online MBA programs during the 2020-2021 academic year.

was the increase in online graduate program enrollment in 2020.
---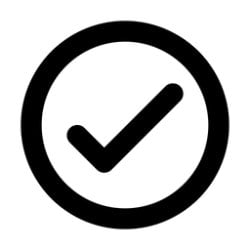 Earn an Advanced Degree from MTU.
As a leader in online learning, the Michigan Tech Global Campus delivers advanced professional degrees and certificates in 40+ areas of study. Courses are delivered using proven learning management systems and contemporary methodologies. Whether your goal is to enhance your skills or move into an entirely new career, learning from our expert faculty will build the foundational knowledge necessary to move your career forward.
Our graduate degree requirements allow you to apply easily and quickly. No official transcripts or test scores are required to begin your application, and unlike other universities, our graduate school application is always free.
Learn more about the advanced degrees of Michigan Tech Global Campus and choose the best one for your personal goals and career interests.