Earn Your Structural Engineering Certificate in Bridge Design from One of the Nation's Most Respected Engineering Schools.
Bridges connect people, cultures, and even nations. They are essential for transporting goods, helping to keep economies healthy and running. Thanks to bridge analysis and design professionals, the bridges that we use every day are planned, maintained, and improved to keep us all connected as well as safe when we travel.
In fact, major recent funding to update America's aging infrastructure has made bridge analysis and design (also known as bridge structure design) a top priority, which will bring in more employment opportunities for professionals trained in bridge analysis and design.
You may be asking, "What is bridge engineering?" Simply put, bridge structure design is a subset of civil engineering. Bridge structure engineers are responsible for designing, constructing, and maintaining bridges and other structures that span bodies of water, valleys, and other obstacles. They not only ensure that these structures are safe but also minimize their environmental impact. They must have in-depth knowledge of structural engineering principles, mathematics, and physics. In addition to designing structures, these engineers also inspect existing bridges for safety, develop plans for repairs and maintenance, and coordinate construction activities.
These engineers must also keep pace with recent developments in bridge structure and design, such as the use of composite materials (such as fiber-reinforced concrete), modular construction, and self-healing infrastructure (the use of sensors and other technologies to detect and repair bridge damage in a timely manner).
Why Earn your Structural Engineering Certificate in Bridge Analysis and Design from MTU?
Earning a structural engineering certificate in bridge structure design from Michigan Technological University will help you understand the importance of bridge engineering as well as design and build bridges that are sustainable and efficient. You'll work with highly accomplished faculty mentors with decades of professional and research experience in the field. You'll join an engaged community of scholars, peers, and alumni and earn a certificate in structural engineering in bridge structure design from a top-ranked engineering college.
Since 1885, Michigan Tech has helped engineers of every type excel as professionals who exercise creativity and innovative thinking to make positive impacts in their fields and on the world around them.
Whether you are a working professional looking to advance your engineering career, or a recent graduate who is new to the field, our structural engineering certificate in bridge analysis and design can help you achieve your goals.
Access these Benefits.
Flexible and Freedom

We offer online bridge analysis and design courses to fit every schedule. With asynchronous classes that you can watch anytime, you'll never have to sacrifice your personal or professional time to earn your graduate certificate from MTU.

Distinguished Faculty

Take advantage of our small student-to-faculty ratio to work closely with faculty members with diverse specialties. Learn about risk, reliability, and resilience assessment of infrastructure. Gain a deeper understanding of the importance of bridge engineering and disaster preparedness.

Tradition of Success

Since 1885, MTU has helped aspiring engineers from every engineering field find success in nearly all major industries. The Department of Civil, Environmental, and Geospatial Engineering adds to this tradition with its commitment to preparing students for socially conscious engineering in a changing world.
Take Fundamental Bridge Design Courses.
When you study bridge analysis and design courses at MTU, you'll take classes that prioritize experiential learning and applying theory and methods to real-world situations.
All students in the bridge structure design program will take the same required course: Bridge Design and Construction. They will then choose two of the following elective courses to tailor their program to their career goals and interests:
Pre-stressed Concrete Designs
Concrete and Masonry Building Systems
Steel Design II
Visit the program website for more information on the courses.
Earn a Structural Engineering Certificate That Lays the Foundation for Graduate Study.
Engineers have an insatiable thirst for knowledge. That's why our certificate in structural engineering in bridge analysis and design was created: to help aspiring professionals like you build a strong foundation upon which to continue learning and advancing your career.
Earning a bridge structure design graduate certificate from MTU will give you a head start if you decide to pursue a graduate degree. The best part: Your bridge structure design courses can count toward completion of a future graduate degree, regardless of whether you start immediately or years down the road.
What Can You Do With This Structural Engineering Certificate?
As you progress in our bridge analysis and design program, you'll understand the importance of bridge engineering for creating and sustaining an efficient and safe society. Earning a certificate in structural engineering with a focus on bridge structure design can greatly advance your career at large and small engineering firms.
When you graduate from the bridge structure design program, you'll be able to apply advanced engineering skills to design, analyze, construct, and inspect small- and large-span bridges.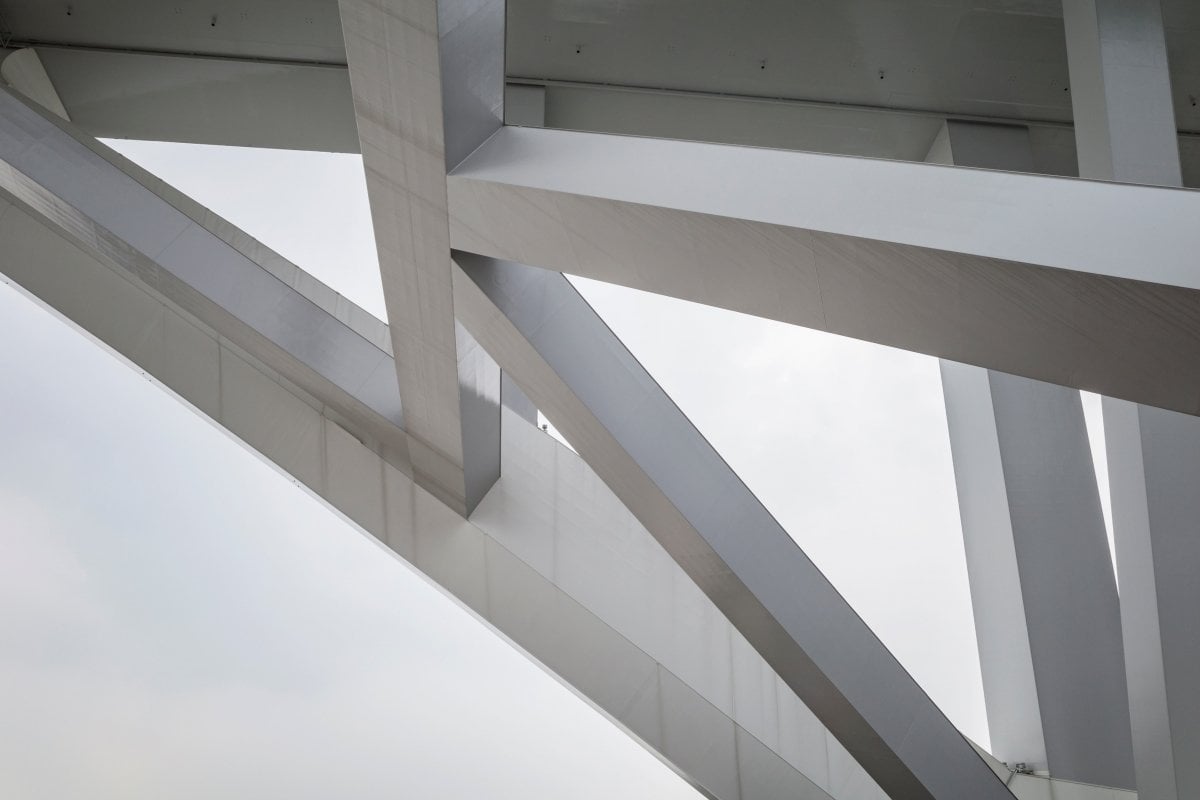 Possible Careers
Structural Engineer
Structural design engineer
Bridge project engineer
Transportation Engineer
Bridge structure analysts
Get Started on Your Online Bridge Analysis and Design Certificate.
Take the next step on your educational journey at Michigan Tech. We are here to answer your questions and to help you succeed in your online program.