Earn Your Online Network and Communication Systems Certificate From a Top Engineering School.
As the technologies we use every day evolve, the network communication systems that run them also become increasingly sophisticated and advanced. To make sure that this network communication technology runs smoothly at the organizational level, companies around the world depend more than ever on skilled and knowledgeable communication systems engineering professionals who can design, implement, and maintain these complex networks and systems.
You may be wondering, "What are network communication systems?" Well, network and communication systems in engineering is the multidisciplinary study of designing, building, and maintaining networks and systems used to transfer data from one point to another.
Network communication technology includes wired and wireless networks, as well as software and hardware integrations to execute data transfer. As a network communications systems engineer, your job is ensuring that data is securely transmitted and that networks remain secure and reliable.
Earning an online network and communication systems certificate from Michigan Technological University will prepare you for a rewarding career in this fast-growing field. You'll take network communication systems that cover topics that range from wireless communication to computer networks to in-vehicle communication systems. You'll also enhance your current skill set in network communication technology while learning about modern communication systems and solving realistic, open-ended problems in communication systems engineering.
Why Earn Your Online Network and Communication Systems Certificate at MTU?
When you study communication systems engineering at MTU, you'll be part of a university ranked by Forbes as one of the top 25 STEM colleges, a prestigious list that includes MIT, Johns Hopkins, and Georgia Tech.
You can also rest assured that earning your certificate in network communication technology online means receiving the same world-class educational experience as if you were taking an in-person program. In fact, MTU is ranked as the #3 best accredited online college in Michigan.
As you progress in your online network and communication systems certificate at MTU, you'll access these benefits:
State-of-the-art Institutional Resources

The electrical and computer engineering program and faculty were granted $3.5 million to invest in research projects, facilities, and educational resources. What this number means is that you'll have access to cutting-edge software technologies to enhance your online network communication systems courses.

Industry-connected Faculty

You'll be inspired by our award-winning faculty mentors. Learn about vehicular communications and digital signal processing with Dr. Aurenice Oliveira, who is a senior member of the Institute of Electrical and Electronics Engineers (IEEE) and the IEEE Women in Engineering Society.

Professional Preparation

While you master the hard skills necessary to excel in a career in communication systems engineering, you'll also strengthen and develop professional skills such as communicating effectively, leading teams, and collaborating with others. These skills will help you stand out from others and achieve more at your current organization.
Online Network and Communication Systems Certificate Courses
From helping working professionals with years of experience in the field to recent graduates just starting out on their communication systems engineering journey, our courses are designed with you in mind. We will guide you to hands-on learning opportunities at your current organization. If you aren't affiliated with a firm or company, your advisor can work with you to find local real-world experiences to help you master advanced concepts and apply them to practical situations.
Each student in the network communication systems program can create their own course of study by choosing three courses from this list:
Modern Communication Systems
Computer Networks
In-vehicle Communication Networks
Wireless Communications
Digital Communication
Wireless Sensor Networks
Visit the program page for more details about these courses.
What Can You Do with an Online Network and Communication Systems Certificate?
Communication and network systems engineers typically work in the telecommunications industry, but can also be found in government agencies, corporations, and educational institutions. They may also work for consulting firms, providing technical advice and services to clients. With the advanced knowledge of and experience in network communication technology you'll accrue at MTU, you'll set yourself apart from other job candidates.
Many of our network communication systems students choose to earn a master's in network engineering or in a related graduate degree so that they hone their skills in a specialty and increase their employment opportunities.
This certificate can prepare you for several career pathways.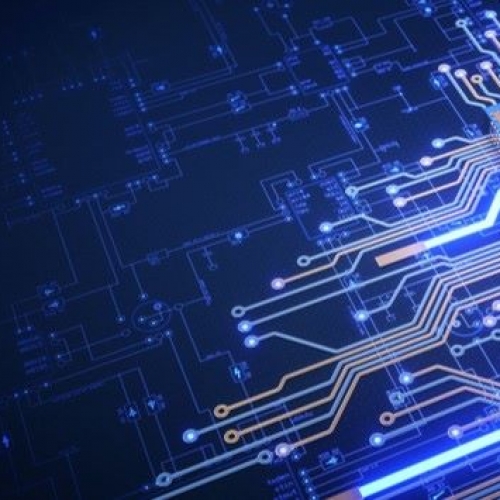 Possible Careers
Network administrator
Network infrastructure manager
Field network communication systems engineer
Power substation manager
Communications administrator
Communications consultant
Get Started on Your Online Certificate.
Want to learn more about how studying communication systems engineering at MTU can prepare you for a career or a master's in network engineering? We are here to answer your questions and to help you get started on your online learning journey.