Expand Your Career Options With an Online Control Systems Certificate from One of the Nation's Top Engineering Schools.
At the core of nearly every engineering field is a skilled and detail-oriented control systems engineer. From the automotive industry to manufacturing to robotics to aerospace, control systems engineers are key to designing, implementing, and maintaining sophisticated and dynamic processes. Earning a graduate control systems certificate from Michigan Technological University will prepare you for success in a wide range of engineering careers throughout the world.
What is control systems engineering?
Control systems engineers are responsible for designing, developing, and sustaining systems that are constantly changing and responding to external stimuli such as weather, friction, and gravity. For example, using complex mathematical modeling and simulations, control systems engineers might create antilock brakes or an automated machine in a factory, planning for the different variables that could affect efficiency and longevity. Control systems engineers also need strong communication skills, for they often must explain highly technical subject matter to audiences with differing levels of engineering knowledge.
Control systems engineers must account for unseen variables in everything they do. For instance, here are some of the questions they might consider:
How will environmental changes such as weather affect the efficiency of a car's autopilot system?
What external events can impact the launch of a space shuttle?
How might that new airplane prototype respond to fluctuations in wind and temperature?
To keep up with this work, control systems engineers must stay current with the latest equipment, discoveries, and theories of engineering. That's why our online certificate in control systems will provide you with a solid foundation upon which to continue building your specialized skill set. Each of your in-person or control systems online courses can count toward completion of a future graduate degree.
Why Earn Your Graduate Control Systems Certificate at MTU?
At Michigan Tech, we prepare students for the future of engineering with our interdisciplinary control systems certificate. This versatile certificate bridges the fundamental knowledge and Faculty expertise from two Michigan Tech departments, Mechanical Engineering-Mechanical Engineering and Electrical and Computer Engineering, which are known for their research, creativity, collaborative innovation, and connections to the mobility industry.
As you earn you control systems certificate at MTU, you'll access these benefits:
Invaluable, Versatile Skills

You will graduate with knowledge and skills that you can apply in several workplace environments. You will acquire skills in mathematically modeling and analyzing complex dynamic processes. You will also develop aptitudes in applying feedback control laws, which are capable of stabilizing systems and achieving performance goals.

Tailored Certificate

You can expand upon your previous courses in control systems, dynamic systems, power systems, and so on to align your certificate with your interests and chosen career path.

Flexible Completion Options

In addition to flexible online classes, you may be able, depending on the year you received your graduate degree, to complete your certificate in only one semester. Check with an enrollment or program advisor to see if you qualify for an accelerated online certificate.

Distinguished Faculty Mentors

You'll work closely with faculty members who bring their decades of experience in multiple industries and research specialties into the classroom to help you apply theory and methodologies to real-world work settings.
Read about Dr. Paul van Susante's (ME-EM) Multiplanetary INterdisciplinary Enterprise Team (MINE).
Take Versatile Control Systems Online Courses.
When you earn your graduate control systems certificate at MTU, you become an active learner, taking on the same tasks that professionals in the field do throughout their careers.
Every student in the graduate control systems certificate program will take the same foundational course: Linear Systems Theory and Design.
After mastering the fundamentals of linear systems theory and design, each student will then choose two of the following courses to tailor their certificate to their interests and career goals:
Analysis and Design for Feedback Control Systems
Dynamic System Simulation
Automotive Control Systems
Nonlinear Systems Analysis and Control
Probability and Stochastic Processes
Digital Image Processing
Power Supply Dynamics and Stability
Advanced Power Electronics
Learn more about these courses at the program website.
What Can You Do With a Graduate Control Systems Certificate?
Control systems engineering is a fundamental aspect of every field of engineering—from civil engineering to automotive engineering to aerospace engineering.
The skills you accrue in modeling, analysis, simulation, and feedback control design of dynamic systems will open the door to diverse careers in many exciting and fast-growing industries.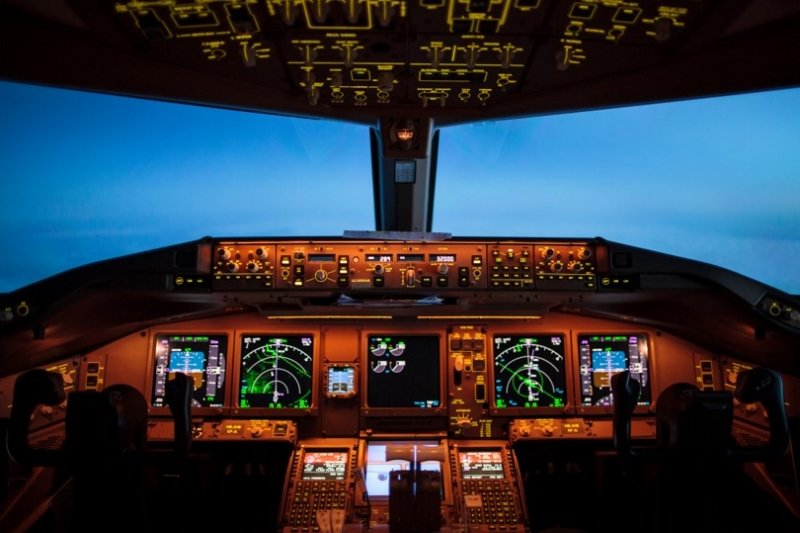 Possible Career Pathways
Automotive manufacturing
Automation and robotics
Aerospace
Smart building design
Manufacturing
Get Started on Your Online Control Systems Certificate.
Want to learn more about the control systems online courses we offer? Still wondering, "What is control systems engineering?" We are here to answer your questions and to help you succeed in your online program.