Earn an Online Security of Autonomous Cyber-Physical Systems Certificate and Get Future-Forward Skills.
Cyber-physical systems are everywhere. These systems combine physical components, such as sensors and actuators, with software components, such as controllers. They are typically used to control and monitor physical processes, such as those used in robotics, industrial automation, and transportation systems. Common examples of these systems include autonomous vehicles, robotics, smart grids, smart homes, medical devices, and industrial automated processes.
But risks obviously come with these systems. That is, there are potential system failures due to software and hardware faults as well as the inoperability between components. And then there is the matter of security and the possibility of cyber-attacks.
Michigan Tech's Online Certificate in the Safety and Security of Autonomous Cyber-Physical Systems equips students with knowledge of the cyber-physical safety and security strategies arising from modern, advanced system control networks and interconnected system complexes.
Students will develop several valuable competencies and skills:
evaluating the cyber-safety and security issues for vehicles and interconnected systems
applying and synthesizing safe and secure cyber-physical systems
analyzing competencies in the hierarchical design, control, and integration of technologies into cyber-physical components and systems
developing skills in threat analysis and vulnerability assessment, risk analysis for cyber-safety issues, fault-tolerance for modern mobility platforms
designing and analyzing novel strategies for meeting emerging vehicle and other cyber-physical safety and security threats.
Get Options by Earning an Online Certificate in the Safety and Security of Cyber-Physical Systems.
Our 15-credit program, which certifies that students have taken graduate courses covering advanced aspects of cyber-physical systems, will open up job opportunities. Many students also choose to build upon this certificate by earning a 30-credit Master of Science in Electrical Engineeringor Mechanical Engineering.
Nonetheless, whether you plan to enter a graduate program soon or later down the road, your online power engineering certificate from MTU will provide you with versatile, in-demand skills.
Learn more at the Program website.
Why Earn Your Online Graduate Certificate from MTU?
A Rich, Interdisciplinary Program

The Departments of Mechanical Engineering-Engineering Mechanics and Electrical and Computer Engineering collaborated to design this interdisciplinary Graduate Certificate in Safety and Security of Autonomous Cyber-Physical Systems. Therefore, you get to tap into the innovation and knowledge of two strong departments while earning a certificate that is adapted to industry needs.

A Certificate that Meets Industry Needs

Automotive systems, such as acceleration, braking, steering, stability, speed control, and collision avoidance, which are physically integrated with the computers, software, sensors, and actuators, are some of the most common cyber-physical systems. And these systems need protection. With this certificate, you can meet the demand for cybersecurity engineers with a deep knowledge of the embedded control and communications components of physical systems.

Valuable, Adaptable Skills

Although this certificate features autonomous vehicles, the knowledge you learn transfers to other cyber-physical systems such as robots, manufacturing, and infrastructure. That is, the focus of this certificate is on the physical hardware, the embedded controllers within that hardware, and the systems integration and communications among the subsystems. The ultimate goal, then, is ensuring the safety and security of massive autonomous systems.
Take Practical Online Courses in the Safety and Security of Autonomous Cyber-Physical Systems.
In this 15-credit program, students take 6 credits of core courses, 3 or more credits in their primary focus area, and up to 6 credits of electives.
For students in Mechanical Engineering, Engineering Mechanics, or Mechanical Engineering-Engineering Mechanics, the two required core courses are Cybersecurity of Industrial Control Systems (MEEM 5300) and Cybersecurity of Automotive Systems 1 (MEEM 5315).
For Computer Engineering and Electrical Engineering students, the two required core courses are the same, but they are designated as electrical engineering courses: EE 5435 and EE5315.
Thereafter, student choose from the same list of courses for their primary focus areas and electives.
Primary Focus Area (3 or More Credits)
In-Vehicle Communication Networks (EE 5365)
Connected and Autonomous Vehicle Technology (EE 5367)
Model-Based Embedded Control System Design (EE 5750, MEEM 5750)
Automotive Systems (EE 5811, MEEM 5811)
Automotive Control Systems (EE 5812, MEEM 5812)
Cybersecurity of Automotive Systems II (EE 6320, MEEM 6320)
Elective Coursework (Up to 6 Credits)
Computer Security (CS 4471)
Computer Security (CS 5471)
Dynamic System Simulation (MEEM 4730)
Human Factors - Transportation (MEEM 5430)
Advanced Topics in Computer Security (CS 5472)
Computational Intelligence - Theory and Application (CS 5821, EE 5821)
Machine Learning (CS 5841, EE 5841)
Learn more about these courses on the curriculum webpage.
What Can You Do With an Online Safety and Security of Autonomous Cyber-Physical Systems Certificate?
Cybersecurity engineers, though they often work with autonomous vehicles, are employed in a wide variety of other industries, such as manufacturing, transportation, healthcare, energy, logistics, and defense. They work on self-driving cars, industrial robotics, intelligent manufacturing systems, connected healthcare devices, smart grids, robots for warehouse automation, and autonomous military drones.
And these engineers are in demand. A quick search on Linked-In with the phrase "cybersecurity engineer" turns up over 32,000 results.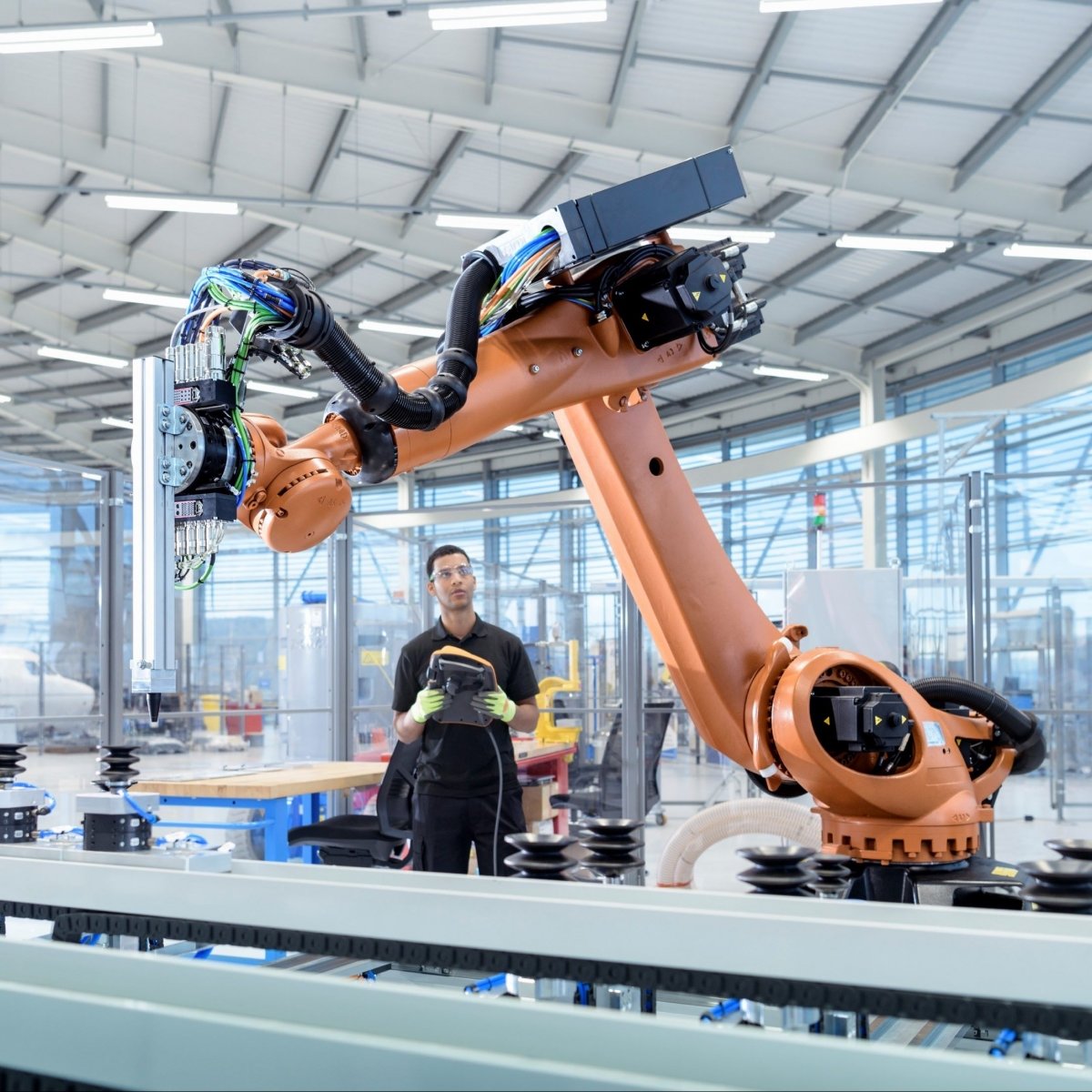 Possible Career Paths
Cyber-physical systems engineer
Automation engineer
Robotic Software engineer
Autonomous systems engineer
Vehicle integration engineer
Mechanical engineer
Cybersecurity engineer
Machine learning engineer
Systems integration engineer
Embedded software engineer
Get Started on Your Online Certificate.
If you're up for these and other challenges in working at the intersection of cybersecurity and safety of autonomous systems, consider this certificate from Michigan Tech. We are here to answer your questions and to help you succeed in your online program.