Earn an Online Dynamic Systems Certificate. Equip Yourself For Success in Model-Based Engineering.
Our world is composed of dynamic systems, systems that are not static but that change with time due to inputs, external stimuli, or natural occurrences. A dynamic system is one that alters its trajectory (acceleration, orientation, velocity, position); physical qualities (temperature, pressure, volume, mass); or other attributes (current, voltage, frequency). Examples of dynamic systems include weather patterns, biological systems, economic markets, and, of course, one of the most common dynamic systems that people often take for granted: the automobile.
Engineers, then, must work with dynamic systems, making them as stable and safe as possible. But this work first involves extensive modeling and the ability to evaluate the quality of a model's output.
In the Online Dynamic Systems Certificate, students will learn how a numerical simulation engine works while also having project-based opportunities to develop hands-on experience with existing simulation tools. Using MATLAB Simulink and Simscape, students will model, analyze, and control multiphysics dynamic systems; that is, they will acquire crucial skills in designing these systems prior to costly prototyping and testing. They will also gain expertise in numerical model prediction, which is a powerful tool for optimal design, vibration analysis, test plan development, and control system design.
Why Study Dynamic Systems at Michigan Tech?
When you earn your online certificate from us, you'll get a quality education. In fact, Michigan Tech is ranked the #3 best accredited online college in Michigan. You'll also have other benefits.
A Rigorous Online Experience

You'll take the same, robust classes as do students in our in-person programs. These classes are taught directly by highly regarded faculty, who receive outstanding support from staff.

Joining One of MTU's Strongest Departments

By pursuing this online certificate, you will be joining the largest department and the biggest academic community at Michigan Tech. Comprising nearly one-fourth of the entire university student population, MTU's ME-EM department is home to the 6th largest MSME program in the United states and the 23 largest Mechanical PhD program.

Working With Esteemed Faculty

You'll learn from respected professors who not only have industry experience, but also an impressive body of accomplishments and combined expertise in deep learning, dynamic systems, dynamic measurement, vehicle dynamics, mechanical system design and analysis, and many other crucial fields. A few of the respected instructors in this program include Jason Blough, Interim Chair and Distinguished Professor, Mechanical Engineering-Engineering Mechanics; Steven Ma, Professor of Practice in Mechanical Engineering-Engineering Mechanics; and Gordon Parker, John and Cathi Drake Endowed Chair in Mechanical Engineering.
Learn more about mechanical engineering research at Michigan Tech.
Progress Quickly With A Compact Curriculum.
To qualify for this certificate, you must first have certain fundamental prerequisites such as Control Systems (EE 3261), Mechanical System Design and Analysis (MEEM 3400), and Dynamic Systems (MEEM 3750).
With an advisor, you'll then customize a certificate that is based on 6 credits of required courses and 3 credits of electives. This personalized certificate is flexible and compact enough to fit around the demands of your life, your job, and your other responsibilities.
Required Courses (6 credits)
Intermediate Dynamics (MEEM 5701)
Dynamic System Simulation (MEEM 5730)
Special Topics (MEEM 5990)
Electives (3 credits)
Vehicle Dynamics (MEEM 5450)
Analysis and Design of Feedback Control Systems (MEEM 4775)
Analytical Vibroacoustics (MEEM 5702)
Linear Systems Theory and Design (MEEM 5715)
Linear Systems Theory and Design (EE 5715)
What Do Engineers With Dynamic Systems Expertise Work?
Knowledge of dynamic systems is used in a wide range of fields, such as aerospace engineering, automotive, energy, and manufacturing companies, as well as government and academic research laboratories. Engineers with this expertise may design, develop, and implement new dynamic systems; or analyze and improve existing ones.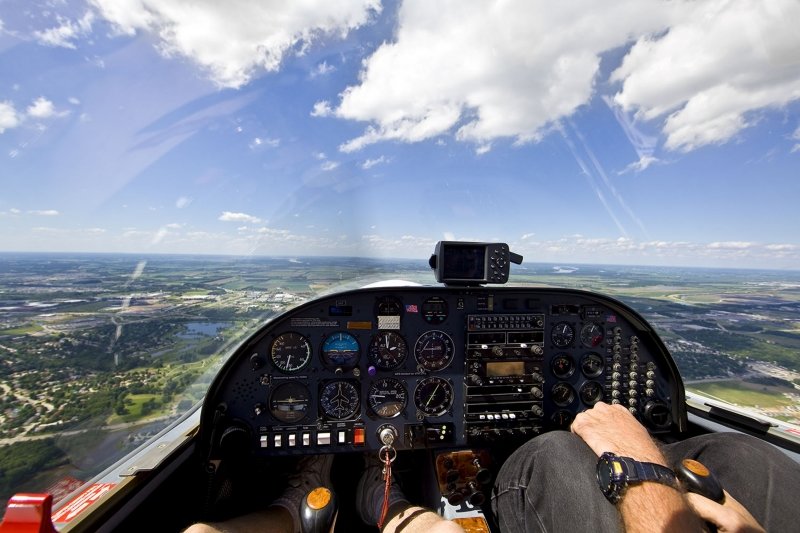 Possible Career Paths
Aerospace Engineer
Automotive Engineer
Control Systems Engineer
Dynamic Systems Engineer
Embedded Systems Engineer
Mechatronics Engineer
Robotics Engineer
Systems Engineer
Get Started on Your Online Dynamic Systems Certificate.
Take the next steps on your educational journey at Michigan Tech. We are here to answer your questions and to help you succeed in your online program.