Tips and Tricks from Three Chairs and a Dean
Free Interactive Zoom Short Course
Sessions take place each Tuesday in July @ 6 p.m. EST
20 minutes plus Q&A
July 7, 14, 21, 21 and 28
EmBARKing on your college career?
Are you hoping or planning to go to college soon? This is for you. We'd like to show you all the tips and tricks we wish someone had shown us, back when we were all starting out. This short course is free, so you won't earn credits. But you'll gain a leg up—and a strong, solid start to your new college life.
Our tips and tricks will help with all your science and engineering coursework. Also physics, chemistry, and math. From problem-solving, to technical learning, to test taking, and more—we'll share honest advice on how to dive into college learning with greater confidence. Because we don't want you to survive college. We want you to thrive.
We've created this short course with students heading to Michigan Tech in mind, but all kinds of students will like it—and everyone is welcome. Please feel free to invite your friends.
So, forget the school of hard knocks—there's no reason to learn the hard way. Not when you can tap into our 100-plus years of collective wisdom!
July Schedule
Who should come?
Everyone—future students, friends, family, alumni, and our MTU family, all are welcome. Please join us to learn our tips and tricks. Share some of your own, too!
Zoom Short Course
Register once for the four sessions.
Registration is closed.
Facebook Live Stream
Visit the Michigan Tech College of Engineering page at 6 p.m. on Tuesdays.
Host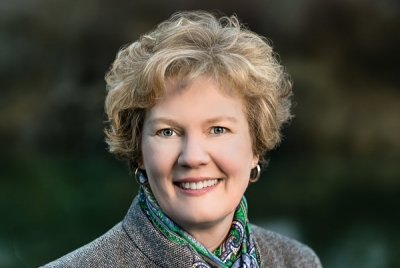 Janet Callahan
Dean, College of Engineering
"Welcome and thank you everyone for joining us! We're recording the short course sessions this July and posting them in case you're busy one Tuesday."
Frequently Asked Questions
1
Do I need to register for the short course?
Yes. Register for the short course here..
2
Once I have registered, am I done (do I need to register every week?)
Yes—once you're registered, you have the zoom link which will remain the same unless we need to change it for security reasons (and in which case a new link will be emailed).
3
Is there any other way to watch Husky Bites; I don't like Zoom!
4
Will this webinar be posted as a video afterwards?
YES! On the Husky Bites site (this page).
5
Can I invite my friends and family?
Yes. They need to register. Register here.