We are excited to announce a new regional Michigan Tech alumni event: Traveling Tech Talks. This new series will be hosted multiple times a year, in different areas, showcasing the personal and professional journeys of alumni thought leaders in a variety of fields.
We recognize our community is spread all over the world, and we not only want to highlight some of our amazing alumni — those in the heart of their careers, subject matter experts, visionaries, problem solvers — we also aim to offer Michigan Tech alumni and friends the chance to network and socialize with each other in a new way. We are excited to stand up this new tradition and provide a professional networking service to our community, in addition to our other regional programming.
Traveling Tech Talks events will open with a dedicated time for networking, followed by a program with a moderator and subject matter expert speaker(s), and more networking after the program concludes until the event closes. Heavy hors d'oeuvres will be served, in addition to a cash bar. Smart casual attire is encouraged. Registration in advance will be requested for each event, for a nominal fee.
Inaugural Event November 2022!
Traveling Tech Talks: A Conversation on Human Factors Engineering and User Experience
Date: November 3, 2022
Schedule:
7:00 p.m. PT Arrivals, networking
7:30 p.m. PT Program begins
8:30 p.m. PT Program ends, networking resumes
Location: The Museum of Flight - 9404 E Marginal Way S, Seattle, WA
Cost: $15/person
Meet the Panelists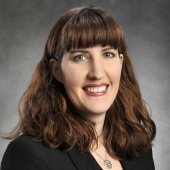 Leanne (Kozicki) Jensen '01
Associate Technical Fellow-Human Performance Engineering, The Boeing Company
Leanne Jensen is an Associate Technical Fellow at The Boeing Company focused on model-based human engineering. Her 20+ years' experience in product development and manufacturing environments provides a solid foundation for model-based enterprise and human performance. Her work has encompassed military and commercial programs to create high value design-build solutions and mitigate complex risks, issues, and costs using a human-centered approach. She has a patent pending for the integration of design risk analysis within the model-based environment, and also received a Meritorious Invention Award for her work in increasing engineering efficiency and productivity.
Jensen earned her B.S. in Mechanical Engineering Technology from Michigan Technological University and a PhD in Education (Human Performance Technology specialization) at Capella University. She also holds an M.S. in Instructional Design and Technology, along with master's certificates in International Relations from Jagiellonian University and is working on a Human Factors certificate from Embry-Riddle Aeronautical University. Additional certifications held include Six Sigma Master Black Belt and Certified Scrum Master. She has previously spoken at the International Society for Performance Improvement, Society for Women Engineers, and the Institute of Industrial Systems Engineers.
---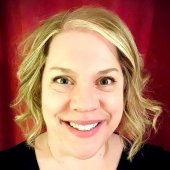 Kristy (LaRock) Sharkey '98
Independent User Experience Research and Design Strategy Consultant
Kristy Sharkey earned a B.S. in Mechanical Engineering from Michigan Technological University in 1998. She spent the first 10 years of her career working in engineering roles in both the automotive and aerospace industries and then transitioned to UX design and research in 2009.
Sharkey has held several customer-focused roles since the start of her career. She launched her career as an automotive applications engineer designing custom press automation systems for OEM customers. After the automotive downturn of 2001, Sharkey decided to pursue her interest in aerospace and accepted a position as a flight controls systems engineer for Honeywell Aerospace. During that time, she worked on-site with Honeywell's OEM customer, Embraer, to ensure successful delivery, test, and implementation of their fly-by-wire systems. In 2005, she moved to Seattle to work for Boeing as a manufacturing engineer and it was there that she was introduced to the tech industry and software development. At Boeing, she was responsible for working with internal users, Boeing engineers, to define and implement software solutions for both final assembly and delivery and flight operations and training.
Sharkey discovered and transitioned to the field of UX in 2009. Without many formal programs of study available at that time, she pieced together a mosaic of UX education through university coursework, continuing education, and professional workshops. Since 2009, she's delivered user research and design for a wide variety of digital products, users, and clients. She has built up her UX practice over time and has developed a varied skill set that includes user research, UX strategy, UX design, UI design, and product management. She's worked both in-house and in agency settings but for several of the past 13 years has been a freelance consultant serving clients and industries including manufacturing, healthcare, education, food and beverage, consumer products, and banking and insurance. Sharkey enjoys bringing high-value UX research, design, and strategy best-practices to companies and industries that haven't had the opportunity to adopt UX as a part of their ethos.
Sharkey is also an amateur nature, wildlife, and storm photographer. She has a long-time interest in Earth's systems and ecosystems and enjoys discovering and documenting both through photography. She has completed college courses in meteorology and climate change and is a volunteer severe weather spotter for the National Weather Service.
---
Margo Woller-Carter '04 '06 '15
Senior Manager of Human Factors Engineering & Technical Documentation, Siemens Healthineers
Margo Woller-Carter is the Senior Manager of Human Factors Engineering and Technical Documentation of Siements Healthineers Ultrasound. Woller-Carter was born and raised in Merrill, WI, and went on to attend Michigan Technological University, where she gained an A.A.S. in Electrical Engineering Technology and a B.S. in Psychology. She went on to earn a Master's Degree in Cognitive/Human Factors Psychology from Kansas State University and a PhD in Applied Cognitive Sciences and Human Factors from Michigan Tech. Prior to managing, Woller-Carter served as a Human Factors Engineer at Siemens Healthineers Ultrasound (Issaquah, WA), a contract UX Researcher at Google (Kirkland, WA), DeSciDe Lab Manager (Houghton, MI), and a Consortium Research Fellow at the U.S. Army Research Institute for the Behavioral Sciences' Fort Leavenworth Unit (Ft. Leavenworth, KS). When she's not working, Woller-Carter can be found exploring the Pacific Northwest, enjoying time with family, or woodworking and model building.
---
Kelly S. Steelman
Department Chair and Associate Professor, Cognitive and Learning Sciences, Michigan Tech
Kelly Steelman received a B.S. in Aerospace Engineering and an M.S. in Mechanical and Aerospace Engineering from the Illinois Institute of Technology and an M.S. in Aviation Human Factors and a PhD in Psychology from University of Illinois at Urbana-Champaign. She joined the faculty at Michigan Tech in 2013 and is currently an associate professor of human factors and psychology and the chair of the Department of Cognitive and Learning Sciences. She also holds affiliated appointments in the Department of Computer Science and Department of Mechanical Engineering and Engineering Mechanics.
Her research broadly concerns issues of attentional control in information rich displays, ranging from airplane cockpits to semi-autonomous vehicles to websites. Using laboratory experiments, eye tracking, and computational modeling, she studies how the design of the visual environment interacts with a person's knowledge and experiences to influence performance. In addition to studying human performance in safety-critical domains, her most recent work supports the development and maintenance of everyday technology skills. As part of her research program, she runs a community-based computer training program for older adults that focuses on identifying barriers to digital competency and developing strategies to ameliorate them She is the principal investigator on an NSF funded research project that brings together faculty in human factors and computer science to develop a lightweight digital portal that offers learners a direct connection to human tutors that will be accessible even to those with no previous experience with digital devices.
---