Whether you've just been accepted or you're ready to start moving in, there's a lot you need to know about as a new Michigan Tech student.
In the months leading up to your arrival at Tech, you'll receive several publications in the mail. These pieces contain important information about your enrollment, financial aid, housing, summer Reading as Inquiry assignment, Orientation, and more, so be sure to read and hang on to them. Some you'll receive when you arrive to campus. You'll find additional information, including expected arrival times, for each publication below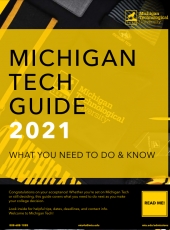 The Michigan Tech Guide is your informational guidebook to Michigan Tech. In it you'll find comprehensive details about enrollment, tuition and financial aid, residential and commuter resources, parking, student health and wellness, and more. Your Michigan Tech Guide will arrive with your new Michigan Tech email address and student ID number (M Number), plus login instructions for accessing your personal University web portal, MyMichiganTech.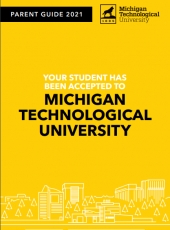 This Parent Guide is designated to give parents and families of admitted Michigan Tech students the basics on the next steps, important dates to remember, and details on how and when Michigan Tech will communicate with your student as a member of the incoming class.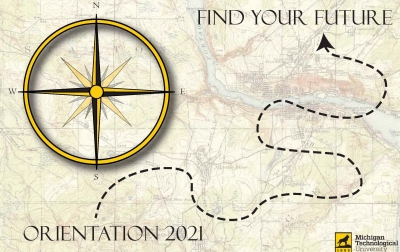 Orientation Mailer
Mailed: Mid-July
Fall will be here before you know it—time to start thinking about Orientation. The Orientation mailer provides the details about your first week on campus—move-in, your Orientation schedule and activities, Parent and Family Orientation, Sibling Orientation, and more.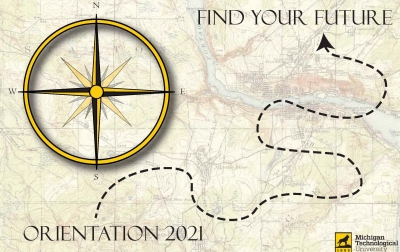 Move-in is held on Friday, August 20, 12–6 p.m. and Saturday, August 21, 9 a.m.–5 p.m.
Schedule for your four-day Orientation will be located in your Orientation packet.