Office for the Student Affairs and the Dean of Students have developed ongoing initiatives to support students and prepare them for what tomorrow needs.
The Student Success Summit brings together university scholars, practitioners, administrators, and students to share and unpack strategies that promote student retention, persistence, graduation, and general success while at Michigan Tech. We reaffirm the idea that student success is a collective and collaborative institutional responsibility.
---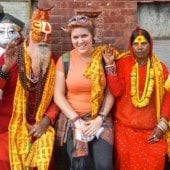 Michigan Tech offers a variety of programs beyond the traditional study abroad experience. Program types include faculty-led, exchange, internships, research, Christian missions, and international engineering senior design. Explore your options, we can help you narrow them down!
---
Interested in Student Affairs? This is a fantastic time to join Michigan Tech's Division of Student Affairs! Under the leadership of the Dean of Students, Student Affairs has a unique and rare opportunity in higher education: to boldly reimagine programs and services for all students by building on a history and legacy of success at the University and in the profession.
Please review full job descriptions with critical measures of success, priority consideration dates, and application instructions by visiting Human Resources.
---