Recent Graduates Directory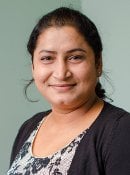 Aparajita Banerjee
PhD Student, Environmental and Energy Policy
Education
MA, Economics, Jadavpur University
Research Interests
I have two interrelated research foci for my doctoral dissertation. The first one relates to understanding the socio-ecological impacts of biofuels, primarily on local communities where biofuel production systems are embedded.
The other research focus is to understand how local, regional, and national level biofuel policies are in sync with community values and perceptions of the members, and figuring out who the main actors and institutions behind these policies are.
I spend most of my spare time in reading newspapers, travelling, and watching classic, experimental, and rare movies around the world.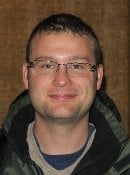 Adrian Blake
MS Student, Industrial Archaeology
Educaton
B.A. (Hon.), North American Archaeology, Wilfred Laurier Univ. (2013)
Research Interests
Built and standing heritage
Heritage planning and recording
Adaptive reuse and cultural resource management
Metallurgy and blacksmithing
Development of building and construction materials (i.e. lime mortar and concrete)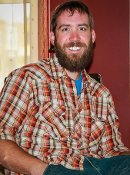 Chris Henderson
MS Student, Environmental and Energy Policy
Education
• BS, Resource Conservation and Ecology, University of Montana
Research Interests
I am interested in the human dimensions of wildlife management, and for my Master's thesis I am studying how the changing demographics of hunters and anglers can impact state agencies' capacity for effective management, conservation, and habitat restoration efforts.
My undergraduate research focused on the ecology of invasive species in the western US.
My future goals are to integrate my interdisciplinary background and find ways to work at the confluence of social and natural sciences. I believe effective scientific communication and ecological literacy are more important than ever if we hope to address current environmental challenges.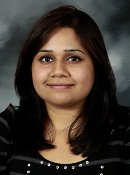 Naima Khan
MS, Environmental and Energy Policy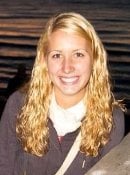 Amanda Kreuze
MS Student, Environmental and Energy Policy
Education
BS in Environmental Studies
BS in Geography
Research Interests
I am interested in the privatization of water and how that relates to water rights. I am especially interested in these issues in developing countries.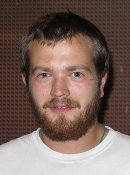 Eric Pomber
MS Student, Industrial Archaeology
Education
M.S., Social Sciences, Michigan Technological University (2016)
B.S, Social Sciences, Michigan Technological University (2013)
Thesis Topic
Comparative Study of Artifact Assemblages From Fort Wilkins
Research Interests
My main area of interest is the conservation of ferrous artifacts through both traditional and experimental methods.
I am also interested in wooden boat building and the conservation of historic wooden boats.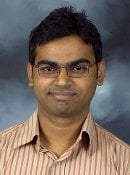 Mizanur Rahman
PhD Student, Environmental and Energy Policy
Education
MS, Development Studies, University of Dhaka
MS, Chemical Technology, University of Dhaka
BS, Applied Chemistry, University of Dhaka
Research Interests
I started my career with a financial institution in Bangladesh and also worked with a nonprofit organization as a project coordinator for an education project.
Currently, I am pursuing my PhD with a primary interest in investigating the potentials of renewable energy for alleviating poverty.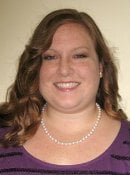 Emma Schwaiger
MS Student, Industrial Archaeology
Education
BA, History, Michigan Tech
Research Interests
I was introduced to the Industrial Archaeology program as an undergraduate student and knew this is what I wanted to do. My interest areas include mine wastes, the impact of industry on the landscape, and how landscapes transformed with technological change.
My current research is focused on Torch Lake, specifically, mapping out changes in the industrial shoreline to pin-point possible PCB pollution sites.
Ronesha Strozier
MS Student, Environmental and Energy Policy
Education
BS, Environmental & Natural Resources, Clemson University
-- natural resource & economic policy (concentration)
-- environmental science & policy (minor)
Research Interests
I am interested in how people interact with their environments. Specifically I want to study human behavior as it relates to their environmental choices. Currently I am studying regulatory teeth as it relates to environmental federalism. I find this topic very interesting because so far it has allowed me to study environmental law from a different perspective that will provide information on how to improve environmental policy in the future.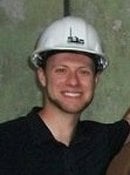 Fred Sutherland
PhD Candidate, Industrial Heritage and Archaeology
Education
MA, Anthropology (concentration in historical archaeology), University of Massachusetts–Boston
BA, Archaeology, Boston University
Research Interests
I have been an archaeologist since 2002, studying industrial sites and communities since 2006. I came to Michigan Tech for my doctorate in 2009. Understanding how people negotiated the changes brought by industrialization is what inspires me.
Currently, I am researching the development of the Cuyuna Iron Mining Range in Central Minnesota for my dissertation and am focusing on how the region's innovations and unusual features made significant national and global contributions in the 20th century.
Previous projects include the Quincy Smelter in Ripley, Mich. and the Copake Iron Works in Copake, N.Y.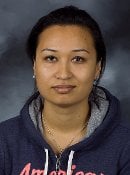 Ashma Vaidya
PhD Student, Environmental and Energy Policy
Education
MSc, Earth and Environmental Science
BSc, Environmental Science
Research Interests
I am interested in learning ways to develop policy designs for promoting and developing sustainable and renewable energy options.
I believe in sustainable development, and believe that unless we opt for sustainable development, development without extreme environmental degradation and natural resource depletion are not possible.