Jean Kampe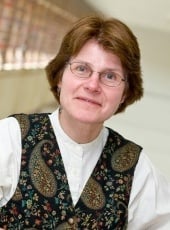 Contact
906-487-3046
722 I, Minerals and Materials Engineering Building
Associate Provost for Undergraduate Education
Dean of the Pavlis Honors College
Associate Professor, Materials Science and Engineering
Biography
Before coming to Michigan Tech in July 2008, Jean-Celeste Malzahn Kampe served as associate professor in the Department of Engineering Education at Virginia Tech, where she was the PI on a $2-million STEM (Science, Technology, Engineering and Math) Talent Expansion Program grant from the National Science Foundation. This grant spanned five years, and the work focused on first-year intervention to improve first-to-second-year retention in the College of Engineering. In addition to teaching full time and researching, she has also served as academic advisor for first-year general engineering students. She has experience in educational research and outreach as well as in serving on departmental, college and university committees.
Kampe received a PhD in Metallurgical Engineering from Michigan Tech in 1987, an MChE from the University of Delaware in 1984, and a BS in Chemical Engineering from Michigan Tech in 1980. Prior to her work in academe, Kampe was a research engineer at the US Naval Research Laboratory in Washington, D.C.
Kampe is currently a member of the Presidential Council of Alumnae at Michigan Tech, Phi Lambda Upsilon Chemistry Honor Society, ASM International (formerly American Society for Metals), and the American Society for Engineering Education.
Specialties
Facilitate implementation of Michigan Tech's undergraduate curriculum
Supports ongoing growth in the Pavlis Honors College
Chairs General Education and Assessment Councils
Oversees Academic Advising
Assists with Faculty Development